When you want to open a nursery School in Nigeria: This is how! How to open a nursery School in Nigeria – Are you planning on how to open a nursery school in any part of Nigeria? Are you having problems in the planning of the business? We present you with an opportunity here on how to go about it. 
In fact, it's a step-by-step outline of how you are to start a nursery or primary school business. Highlighted are how to register your nursery/primary school business, and choose a good location, building, and school name. Also included are how to provide the school facilities, design school uniforms, hire staff, and design your academic curriculum. This means you have to read on, please.
Furthermore, we present here areas you will also need to invest in.  Things like business research, rental management, furniture types, toys and equipment, colors and paints, etc. Doing all of these also requires that you keep to the rules and regulations of the licensing and regulatory bodies.  In this case, you need to work on the licensing requirements. You also need to plan for a disaster or crisis management plan and health. Others are safety, privacy, and nutrition protocols. I am sure that these briefs have made you ready to get the full details below. So, read on.
The Nursery School Concept:
Going further, with the advances in modern life, many families have to leave their children in daycare centers. Like any other business, opening a daycare center requires knowledge and a willingness to grow.  In general, you should check the market to find out if there are enough customers for the type of service offered. In fact, once there are customers, we can already establish the feasibility and possibility that the business will be a success. Read more about When you want to open a nursery School in Nigeria: This is how!
As a matter of fact, the usual profile of clients who want to place their children in a daycare center is people who have difficulty finding reliable babysitters. And those who are looking for a cheaper service than this one, so that they can perform other activities, such as working for example. With the increase in the number of women in the labor market, more often, the daycare service becomes necessary to meet this demand. In this context, daycare centers now play an important educational role for children up to three years of age.
Now, before you start: When you want to open a nursery School in Nigeria: This is how!
In fact, to start you will have to create and formalize your company. To do this, and to legalize your company, we recommend that you Contact Complete Full Marks Consultants Limited. In fact, this firm has already helped hundreds of companies to be born. And, again, it can advise not only in terms of legalization and formalization of your company but also opening up the possibility of receiving support funds for your business – government and NGO grants for example.

Get this differentiation clear:
As a matter of fact, given the confusion that normally exists in the differentiation of the terms daycare and kindergarten, it is worth clarifying in the simplest way.  The daycare is an institution for children up to 3 years of age, while the kindergarten receives children aged between 3 years and the age of entering basic education (5/6 years). Is this clear now? This is When you want to open a nursery School in Nigeria: This is how!
Your School Location
Ideally, the place chosen to install your daycare center should be easily accessible. This must be with a spacious exterior to avoid confusion when stopping children's transport and with some parking space. In fact, try to bet on a new space or one that has recently been refurbished.  When selecting the building, be sure to check the plumbing, ventilation, lighting, and emergency exit systems.
Your School Business Plan: When you want to open a nursery School in Nigeria
Develop a business plan with a special focus on information on:
Project philosophy (what it is, mission, to whom it is addressed, etc.),
Academic curriculum
Marketing analysis – competition analysis,
Financial analysis – profit and budget projections,
Infrastructure plan – necessary works,
Management profile – human resources needs and remodeling (given that there are several specifications that must be met when creating a daycare center).
This is When you want to open a nursery School in Nigeria: This is how!
Marketing Plan:
Even if you bet on a small daycare, it is always worth betting on a Marketing plan that includes diagnostic analysis, SWOT analysis, definition of objectives, strategic options, marketing mix, and financial plan.
Licensing:
Currently, licensing could be more simplified. The licensing process will include approval of authorization of the location and construction of the school.  These are also subject to the municipal licensing regime for private works. And Ministry of Education emphasizes issues of location, operation, adequacy, capacity, and other technical-functional requirements. Other areas to inspect are verification of compliance with fire risk safety rules and Health Authority (verification of compliance with hygiene and health standards).
Generally, licensing of the activity depends on the verification of the following conditions:
Facilities and equipment suitable for the development of the activity,
Presentation of draft internal regulations containing the conditions of admission, internal rules of operation, and price list.
Among others include the existence of adequate staff, regularity of the contributory situation, and suitability.
This is When you want to open a nursery School in Nigeria: This is how!
Furthermore, the rules and conditions related to the opening of daycare centers are contemplated in the relevant circulars from the Ministry of Education as empowered by relevant laws.  Therefore, you must comply with the Regulatory Norms for the Conditions for the Installation and Operation of Daycare Centers.
Facilities: When you want to open a nursery School in Nigeria: This is how!
A daycare center should include the following areas: – Reception; – Management area, technical and administrative services; – Nursery; – Areas of activities, socializing and meals (playground, toilets, dining room, activity room); – Areas reserved for staff; – Services (kitchen, support, ward).
Investment: When you want to open a nursery School in Nigeria: This is how!
You must be prepared to invest as follows;
Fixed Costs – Kitchen Equipment; – Space remodeling works (if necessary); – Decoration of the space; – Basic equipment (furniture, appliances, kitchen, bed linen, alarm); – Courseware; – Architectural design (if necessary); – Licenses; – Computer equipment; – Software; – Charges for the constitution of the company; – Website creation and promotion (if it is a paid service); – Other costs (it is very important to have an item for unforeseen expenses).
Variable Costs – Salaries (educators, assistants, cooks, ushers, etc.); – Income; – Loan payment (if applicable); – Consumables (water, electricity, internet, telephone, gas, television); – Cleaning; – Accounting.
Human Resources: When you want to open a nursery School in Nigeria: This is how!
The work in a daycare center must be carried out by qualified professionals and in a sufficient number, according to its size. In addition to the more differentiated basic training of education technicians, there are other certified courses for Early Childhood Education Assistants.
Technical direction should preferably be provided by a childhood educator, however, it can be assumed by other professionals with degrees in Social and Human Sciences or in other areas of Educational Sciences. Learn more from When you want to open a nursery School in Nigeria: This is how!

Do you need a business plan for this?
We've thoroughly outlined the essentials for launching your daycare school. Now, it's time to transform these ideas into a functional business plan with a feasibility analysis, a task we excel in. Complete Full Marks Consultants Limited can craft a financially sound business plan for you at an affordable rate. If you require our services, please reach out to us at +234 8034347851 or via email at cfmclimited@gmail.com.
Get other recommended topics to help you out here. So, click on your choices.
CAC INCORPORATIONS:
BUSINESS PLAN & FEASIBILITY ANALYSIS
FURTHER RECOMMENDATIONS:  When you want to open a nursery School in Nigeria: This is how!
Furthermore, you are free to bookmark this page, copy it, and share it to reach others. You can also like us on any of our social media platforms. If you have comments, please contact us by filling out the contact form below. Thank you for reading through When you want to open a nursery School in Nigeria: This is how!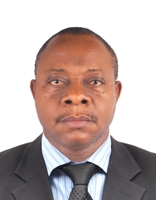 Founder/Managing Partner of Complete Full Marks Consultants Ltd. An Economist turned Chattered Accountant and Tax Practitioner with over 37 years of industrial experience.