Ready-Made Template For Bank Loan Proposal is a sample business proposal for bank loan. It includes bank loan proposal letter example. However, some banks have specific company profile format for loan. But, this Ready-Made Template for Bank Loan Proposal is a general template suitable for any type of bank loan.
As a matter of fact, a bank loan proposal is a document used by prospective borrowers to apply for a bank loan. Such proposals must include details of how much you want to borrow and why you re borrowing. Other essential information include, type of collateral available and how you will repay the loan.
This Ready-Made Template for Bank Loan Proposals is one that deserves special attention. This is because it addresses all the features required for bank loan proposal. It's the type that try to allay the fear of the bank for risking their hard-earned fund investment into your business. Therefore, every information they would want to know is here. Just read on.
Ready-Made Template For Bank Loan Proposal – Start-up Questions:
These leading questions are to stir up your reasoning in this subject matter.
Do you have a well-structure business plan?
Do you have a clear vision for your business?
Are there business facts and projections to communicate to the bank?
What about a suitable cover letter for this proposal?
Do you have a management consultant to help you out in this?
Loan Proposal Content:
As a matter of fact, you must be orderly while preparing your proposal. A haphazard or disjointed presentation will through your proposal out. This is why you must need the services of the specialist. The consultant will help you out with minimal fee.
Executive Summary @ Ready-Made Template For Bank Loan Proposal
To start with, get your executive summary ready. Fortunately, this is the last part of the proposal to write. But by its nature, it's the first part to be presented.
Business Profile:
This is where you tell your business story. When did you start this business? And, what has happened since then? Be honest here. This is because you are going to back-up these stories with a feasibility study. If they are not coherent, then you are lying. You know what that means?
Objectives:
Let the bank know the objectives of this your business. So, list them out. You may also explain how you have been able to achieve them.
Your Business Values:
In fact, this has to do with your emotional competencies. Are you truthful? Do you do honest business? Any integrity to protect? Are you fair to all? Is the customer the King?
Market and Marketing:
You want to take money from bank. Right? Yes! This is where you tell them how you are going to generate the turnover that will drive the business. Bank is interested here because what comes out of this activity is what goes into your account in the bank. So be careful here.
Management Experience:
Are you a start-up? Let the bank know. If you have experience, let them know too. Their only interest is how their money will be protected by your experience operating this business.
Ready-Made Template For Bank Loan Proposal – Loan Request:
This is where you make a formal loan request. So, you must state how much you need here and the type of loan desired.
Loan Repayment:
This must be a schedule showing how much money you generate and the proportion that goes to loan repayment. It's just a proposal. Bank will certainly give you their own conditions. But just tell them something here.
Collateral:
Do you have collateral? Tell them what it is and its value. Explain also the ownership of the asset in question.
Personal Financial Statements:
If this loan is based on your personality, then you must present your personal financial statements. Bank would want to know which other banks you operate with.
Business Financial Statements @ Ready-Made Template For Bank Loan Proposal :
Furthermore, your business financial statement plays a great role here. Do you now know why you must indicate if you are a start-up or not.
Ready-Made Template For Bank Loan Proposal – Financial Projections:
You have to present a well-articulated financial plan. Operational projections for every aspect of your business. Every aspect must be included. The turnover, income statement, balance sheet, cash flow statement etc.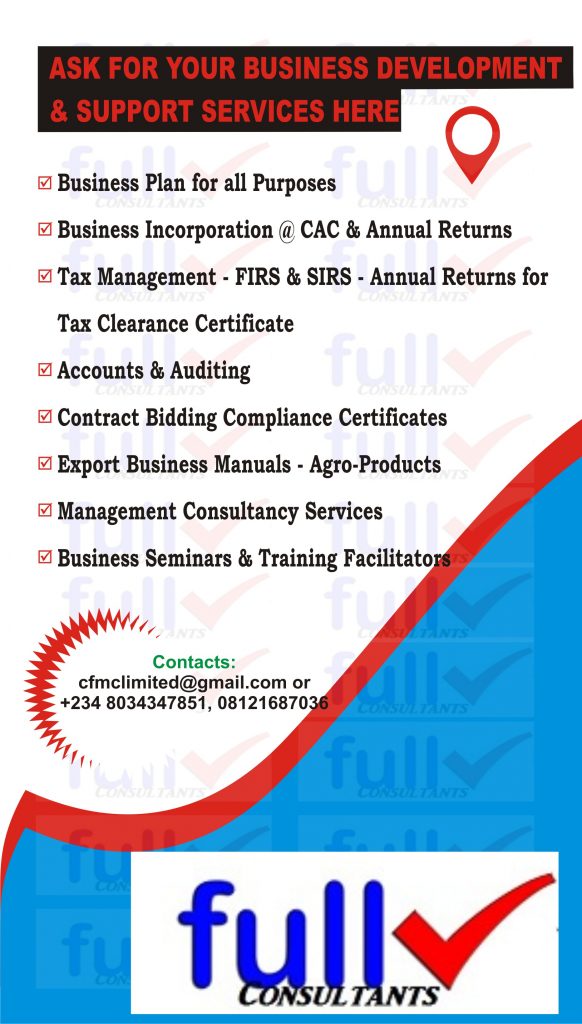 And others:
Did we forget about your management team profile? What about break-even analysis for feasibility analysis? Do you need to include your SWOT analysis? And, what more.
READ ALSO:
Attention Needed Here:
I have a client I directed to a business school recently. He actually attended, but his report is that the things are very technical. I hope you know that his is correct. Such financial technical matters are better handled by those who are technically oriented to the issue at hand.
That's why I will drop my contacts here. You may need my services. So, if you need to register your business before going to the bank, just let me know now. Complete Full Marks Consultants Limited, owners of this site, are chartered accountants. They will do so much for you. Find out here – Click.
Contacts: cfmclimited@gmail.com. And +234 8034347851. Yet again, please. Share this to reach others. Follow us on our social media handles for a regular information. Thanks for reading this article. I hope you enjoyed it.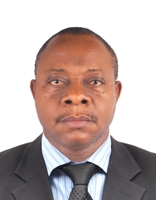 Founder/Managing Partner of Complete Full Marks Consultants Ltd. An Economist turned Chattered Accountant and Tax Practitioner with over 37 years of industrial experience.