Feasibility or viability study is an essential component of every investment proposal.  Technical and financial feasibility in entrepreneurship are all part of it. Investment proposal is needed by start-ups in business and existing firms. As a matter of fact, we showcase so many of this in startup investment proposal template and equity investment proposal examples. This post deals with Investment Proposal Feasibility Matters that may be bothering you.
Feasibility Study
In the first place, your feasibility study determines whether your project is likely to succeed or not.  In fact, it's normally conducted before any steps are taken to move forward with the project. As a matter of fact, it's the most important factor in determining whether the project can move forward.
The Segments @ Here Are Investment Proposal Feasibility Matters Bothering You
Here therefore, all important variables are considered to derive the viability parameters. So, this section looks at certain important elements of the project. These elements include the market, technical, financial, an organizational feasibility studies.
In the final analysis, a feasibility study examines the practicability of a proposal or business idea. So, in addition to determining if the project will continue or not, it helps planners focus on the project and narrow down the possibilities.
THE OBJECTIVE OF FEASIBILITY STUDY:
This is to:
Collect background information on the project
Serves as evaluation criteria
Describes the solution to the problem on hand
And, furthermore, generates conclusion on the viability of the project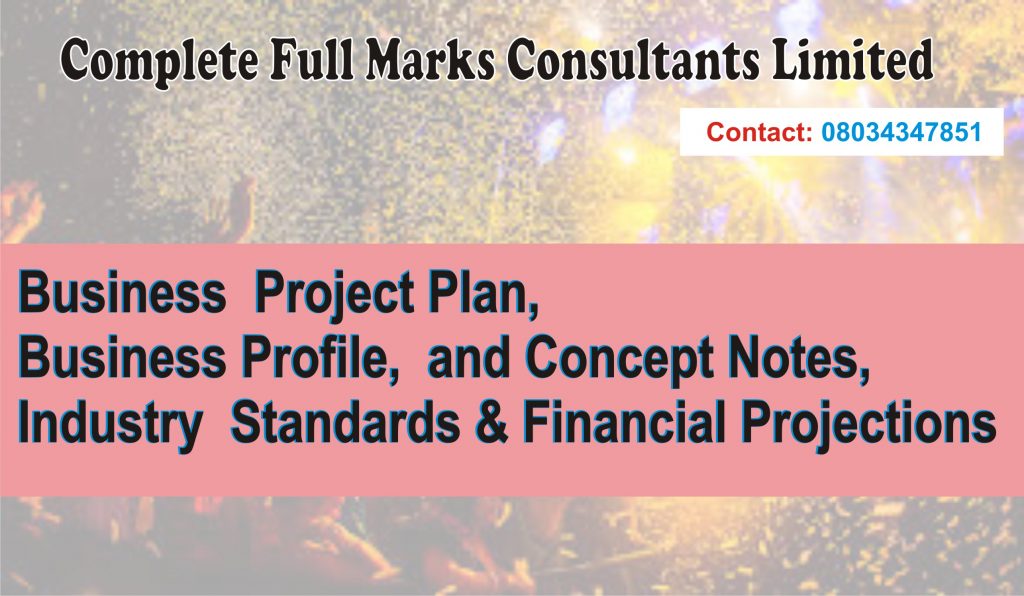 Point of Emphasis:
These are on Technical feasibility, manpower, financial, raw material resources & environmental feasibilities.
Technical: You are require to comment on special technical complexities of the project.  Then a full description of the need for know-how and special skills.
Possible suppliers of equipment – The availability of specified equipment, time and mode of supply are to be enumerated.
In addition, Manpower: Give details of availability of manpower. This is to be related to the infrastructure facilities. Such infrastructures as transport and communications, power, water, etc.
OPEX: OPRX stand for operation expenses. So under here give a breakdown of projected operating costs by major categories/classes of the project expenditure.
Raw Material: In construction and manufacturing outfit sources, costs, and quality of raw material supply become an essential component of the investment proposal.
Furthermore; Economic Restriction: Some projects could be politically motivated. In such projects there could be government incentives or restrictions as the case may be on raw material importation.    
Other Elements @ Here Are Investment Proposal Feasibility Matters Bothering You:
CAPEX: CAPEX is capital expenditure. Under this, a lot of things need to be discussed as follows:
Site Location: There I need to specify the proposed plant location in relation to suppliers, markets, infrastructure, and manpower.
Plant Size: Here, you have opportunity to explain the size of the proposed plant in comparison with other known plants.
Overall, Environmental – Environmental matter many a times can stop a project. So, you have to present notable potential environmental issues and how these issues are going to be addressed.
READ ALSO:
Get More Information Here:
Finally, in Complete Full Marks Consultants Limited, it's possible to get more information in this subject matter.  In fact, any information on any type of investment proposal that will meet your investment need. Contact us today at cfmclimited@gmail.com or 08034347851 or 08121687036.
Lastly, if you like us on any of our social media by clicking the buttons on this page, you ensure you have our regular updates. In fact, sharing this post will make somebody happy for you. Thanks for doing that.