This plan is for a Small Scale Lead Mining Quarry Business with Feasibility Analysis for Nigerians. Small Scale Lead Mining Business Plan for Nigerians is what you need for a start. This business plan is a multipurpose one. This is because it's srutured in a way to be adaptable for coal, sharp sand, gravel and gold mining business in Nigeria. Do you really want to start Small Scale Lead Mining Business? And, do you need a Mining Quarry Business Plan for lead with feasibility Analysis? Here you have it. In fact, we have endeavoured to incorporate all peculiarities of a Lead Mining Quarry Business. Therefore, if you are wondering how to start a lead mining quarry business in nigeria, here are how the tos.
A small scale mining lease gives you the right to begin mining operations in an area. You can obtain one by applying to the Mining Cadastre Office (MCO) of the Federal Ministry of Mines and Steel Development. We will help you secure one if you contract us to do that.
It's Usages:
The estimated reserve of lead is well over 10 million tons spread over eight states in Nigeria. Lead is used in construction, ammunition, television tubes, nuclear shielding, ceramics and weights. Additiona usage is for tubes or containers, as protective coating on steel, as die casting, as an alloying metal with copper to make brass. And as chemical compounds in rubber, paint and in galvanizing iron, electroplating, metal spraying, automotive parts, electrical fuses, anodes, dry-cell batteries, nutrition, chemicals, roof gutters, cable wrapping, and pennies. Lead is still widely used for car batteries, pigments, lead crystal glass and radiation protection. In fact, it's often used to store corrosive liquids.
Who needs this business plan?
In fact, Lead Mining Quarry Business is lucrative. However it requires some reasonable capital to start. It also requir approval from the regulating body, Mininng cadstral office that issues mining licenses and monitors mining activities.
Any aspiring entrepreneur that is considering starting a Lead Mining Quarry Business whether on a small scale or in a large scale should ensure that he or she, obtains all the necessary permits from the relevant local, state and federal government office. In fact, this mean such entrepreneurs should have this business plan.
Strategic Planning:
Furthermore,Small Scale Lead Mining Quarry Business with Feasibility Analysis for Nigerians requires a lot of strategic planning to start. You can see that it's such a complex business plan. Therefore, this is an opportunity to inform you that to get this plan properly done you will need some assistance from us, Complete Full Marks Consultants (CFMC) Limited. In fact, that is to ensure that CFMC Limited backs you up with professional business consulting services. No matter the scope of your operation, you need our professional support.
Highlights of the Business Plan:
Furthermore, this business plan is designed to feature certain peculiar business plan elements to solid mineral industry. Therefore, the highlights of this business plan includes peculiar SWOT analysis. In addition are feasibility analysis necessary to generating unit cost of production and turnover volumes. The industry analysis is a special highlight. In fact, the variety of product and market segmentations are the other peculiar concepts that are well defined in this business plan. It's adviable you follow us to see how these are reflected in the business plan.
The Executive Summary Of Small Scale Lead Mining Quarry Business with Feasibility Analysis for Nigerians
This business plan is for Complete Lead Mining Quarry Ltd. Complete Lead Mining Quarry Ltd. is incorporated in Nigeria in 2009 even though it started skeletal opertion in 2015. It has 5 quarry lead mining license for 5 different mining sites, all situated in the North East geopolitical region of Nigeria. It has its head adminstrative office in Abuja, while the mining sites are in Bauchi, Gombe and Taraba states.
This is a 5-year business forecast for Complete Lead Mining Quarry Ltd. The feasibility analysis reveals that Complete Lead Mining Quarry Ltd. will be generating a total turnover of N280,000,000.00 annually from the first year of operation. Therefore, based on our 25% gross margin target, this gives a total gross profit of N70,000,000.00 and 15% net margin of N42,000.000.00.
Company Profile:
Complete Lead Mining Quarry Ltd. is incorporated in Nigeria in 2009 by a group of young entrepreneurs. It however started operation in 2015 after obtaining her mining licenese from Mining Cadestral office, Abuja.
The business Objectives
The objectives for Complete Lead Mining Quarry Ltd. are to:
Have our products and services for domestic use and export.
Earn so much foreign exhange
Sustain gross profit margins at 25%, and 15% net profit margin.
Develop a sustainable Solid mineral company that survives on its own cash flow.
Our Goals:
In the light of the above, our goals include;
Becoming a leading Solid mining company in t Nigeria within our first three years of operation
Expanding our company operations to cover other types of solid minerals, such as gold and diamond.
Management Team:
Complete Lead Mining Quarry Ltd parades a formidable management team of experienced managers. The ownership of Complete Lead Mining Quarry Ltd is made up of young talented and skilled artisans who have a number of years of industry experience having worked for some of the Multi-national companies at one time or the other.
As a matter of fact, to beef up our workforce capacity, we have decided to hire qualified and competent hands to occupy the following positions at Complete Mining Quarry Ltd.;
Chief Executive Officer (CEO)
Quality Assurance Manager (Asst. CEO)
Human Resources and Admin Director
Sales and Marketing Officer
Accountants/Cashiers
Quarry machine operators
Lead Mining Casual Workers
Tipper Drivers
Customer Service Executives
Security officers.
Our Product For Small Scale Lead Mining Quarry Business with Feasibility Analysis for Nigerians:
With regards to our product, there are lead deposits in states like Bauchi, Benue, Cross River and Ebonyi. In addition are Nassarawa, Plateau, Gombe, Taraba, Kaduna, Kogi, Akwa Ibom and Imo states. Furthermore re Anambra, Bayelsa, Enugu, Niger, Zamfara and a few other states in Nigeria in addition to Abuja, FCT, Lead is usually found alongside zinc. In fact, the great majority of zinc deposits contain the lead mineral, galena. Therefore, both the lead and zinc minerals re mined together. Other metals that re found with zinc are silver and copper.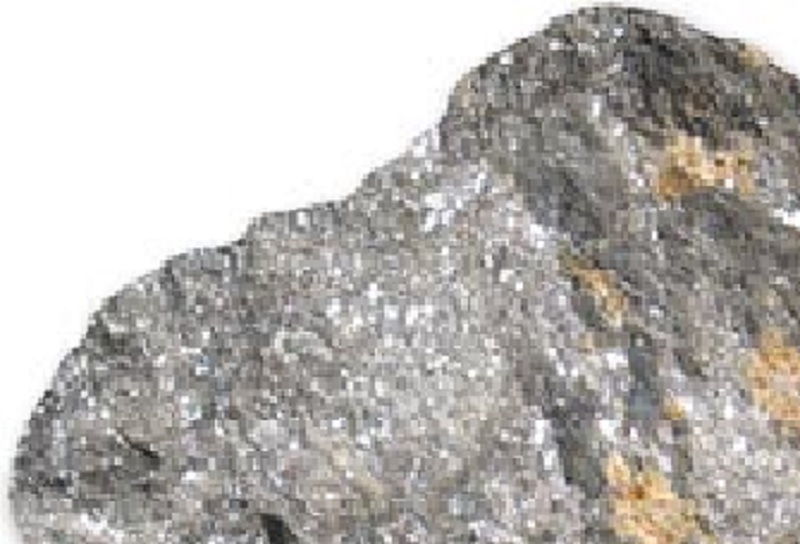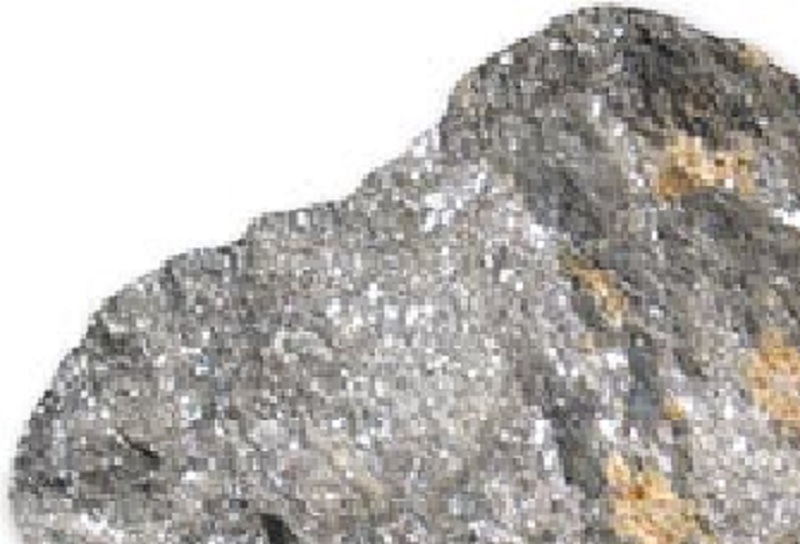 The Solid Mineral Industry
The mining of minerals in Nigeria accounts for only 0.3% of its GDP. This is due to the influence of its vast oil resources. In fact, the domestic mining industry's highly underdeveloped. This why Nigeria is importing minerals that it could produce domestically, such as salt or iron ore. However, rights to ownership of mineral resources is held by ' Federal government of Nigeria. So, it's the government that grants titles to organizations to explore, mine, and sell mineral resources.
Furthermore, about 44 mineral occurrences 've been reported in Nigeria. A number of these minerals re estimated to exist in commercial quantities. These are Nickel, Bitumen, Iron Ore and Coal.
As a matter of fact, in the 1970's, Nigeria was a recognized global mining destination. Then, there was significant production of coal, tin and columbite. However, with the discovery of crude oil in the Niger Delta region, the nation became a major producer of petroleum products. That gave birth to ulter neglect of the concurrent development of the mining sector.
Recent Developments
However, in the recent time, in recognition of the sector's capability to promote the economic diversification agenda and contribute more to the Nations GDP, the Government has implemented a number of initiatives to accelerate its development. However, some challenges still impede the rapid development of the sector. These re limited geological/geographical information, infrastructure gaps, project funding, illegal mining and other community challenges.
It's advised that current and potential investors in this sector understand the applicable compliance, regulatory & fiscal policies and framework in place..
The Financial Plan For Small Scale Lead Mining Quarry Business with Feasibility Analysis for Nigerians
Furthermore, the materials and equipment required for Solid mineral business in Nigeria include mining trucks, office building, truck maintenance tools, company vehicles, weighing and measuring tools. Others include mining license, excavating, stone crushing and selection machines.
Therefore, this section takes into account that the industry in addition has a high working capital requirement. In fact, this is inevitable because operators require sufficient capital to survive during periods of low prices. At this period revenue may temporarily be insufficient to cover costs.
As a matter of fact, all these analysis are in this business plan. The financial analysis segment details all of them. Therefore, included are estimates on capital funding, working capital and assets requirement. Then are, turnover and income statement forecast for the period under plan. Cash flow analysis is strutured for the first-three-years of operation.
In conclusion:
Overall, please note that whether existing or intending business, you will need this business plan format when you make applications for government business capital grants. In addition, this format is also suitable for bank loan applications and for inviting private sector investors. In fact, when you are writing your investment proposals or concept notes for business loan grant and start – up proposition, this must be handy. Again, thi's the format of business plan required for lead trading & export approval by the regulatory bodies in Nigeria. There may be challenges here, please, contact us.
Milestone:
Finally, use this check list to assess your readiness so far. Mark as completed, in progress or date to commence as appropriate.
Business Name Availability Check
Business Registration
Opening of Corporate Bank Accounts
Securing Point of Sales (POS) Machines
Opening Mobile Money Accounts
Opening Online Payment Platforms
Application and Obtaining Tax Payer's ID
Application for business license and permit
Purchase of Insurance for the Business
Leasing of a facility and renovating the facility as well
Conducting Feasibility Studies
Generating capital from family members
Invitation for Investors
Applications for Loan from the bank
Writing of Business Plan
Drafting of Employee's Handbook
Drafting of Contract Documents and other relevant Legal Documents
Design of The Company's Logo
Printing of Promotional Materials
Recruitment of employees
Purchase of the needed stone quarry machines and equipment, furniture, racks, shelves, computers, electronic appliances, office appliances and CCTV
Creating Official Website for the Company
Creating Awareness for the business both online and around the community
Health and Safety and Fire Safety Arrangement (License)
Opening party planning
Establishing business relationship with lead fiurnace and exporting companies.
Purchase of tippers and delivery trucks
READ ALSO:
The Comprehensive Copy Of Small Scale Lead Mining Quarry Business with Feasibility Analysis for Nigerians:
Furthermore, be informed that this business plan's Comprehensive Copy is always available. You can always have them on request at minimal cost. Therefore, to ascertain the cost of establishing a lucrative Small Scale Lead Mining Quarry Business with Feasibility Analysis for Nigerians, please, you need this. In addition, if you must win the intended loan application or attract investors, you need this part of the business plan. This is where we generate the parameters that determine if you are capable of winning the loan application or attract the investor.
Finally, we wish to let you know that Complete Full Marks Consultants (CFMC) Limited is a firm of Chartered Accountants, Auditors, Taxation and Management Consultants. In fact, ur professional expertise always brought to bear in our business-plan development. In addition, our several years of industry experience speaks for us. Therefore, we can assist you with all the business support services you desire.
Our Contacts:
Call us on +234 8034347851 or email us via cfmclimited@gmail.com
And now, if you enjoyed this, please help us share to reach your contacts. Thanks for doing that.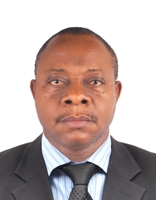 Founder/Managing Partner of Complete Full Marks Consultants Ltd. An Economist turned Chattered Accountant and Tax Practitioner with over 37 years of industrial experience.