NIRSAL MFB Portal Opens – Apply For COVID-19 and AGSMEIS Loan Now – Did you try to use this loan application portal in the past few weeks? Well, the website and the portals were undergoing upgrade fixings.  But, are you still willing to apply for the loan? This is to inform you that all is well now. You can now apply for your desired loan package or scheme. NIRSAL MFB Portal Opens – Apply For COVID-19 and AGSMEIS Loan Now
CBN Economic Stimulus Package
As a matter of fact, the Central Bank of Nigeria (CBN) introduced the N50 billion Targeted Credit Facility (TCF) as an economic stimulus package. The aim is to support households and Micro, Small, and Medium Enterprises (MSMEs) affected by the COVID-19 pandemic. Were you or your business affected by COVID-19 pandemic? If yes, then you can apply. The Federal government of Nigeria through the Central Bank of Nigeria is offering these loan schemes through various participating banks.  On of such bank is NIRSAL Micro Finance Bank.
Eligibility: NIRSAL MFB Portal Opens – Apply For COVID-19 and AGSMEIS Loan Now
CBN/NIRSAL COVID-19 Loan Application – check here if you are eligible:
That is to say, you must be one of the following;
Households: Households with verifiable evidence of livelihood negatively affected by COVID-19
Microenterprises: Existing enterprises with verifiable evidence of business activities. And then must have evidence of adversely being affected as a result of the COVID-19 pandemic.
SMEs: These are other enterprises with bankable plans for sustainability or expansion. They are those who survived the COVID-19 pandemic but who now want to take advantage of opportunities arising from this program to sustain or grow their businesses. 
NIRSAL MFB Portal Opens – Apply For COVID-19 and AGSMEIS Loan Now
Application Procedures:
This can be done in these three steps;
STEP 1: Make an Application
You can use your phone, tablet or laptop for the application. To do this, visit NIRSAL COVID-19 loan portal – https://nmfb.com.ng/covid-19-support/ – and submit your application directly to NIRSAL Microfinance Bank (NMFB). You must also show clear evidence of the opportunity or adverse impact as a result of COVID-19 pandemic.
STEP 2: Approval by NIRSAL MFB AND CBN:
Both NIRSAL MFB and CBN review your application for final approval.
STEP 3: Disbursement
At this juncture, the CBN reviews applications and gives final approval to the participating bank for disbursement.
Facility highlights: NIRSAL MFB Portal Opens – Apply For COVID-19 and AGSMEIS Loan Now
Interest Rates: The interest rate under the intervention is 5% p.a. before 1st March 2021 and 9% p.a. after (all inclusive).
Loan Duration: You have only one year to pay back the working capital. There is no option for rollover.
Loan Amount: Households can access up to N3 million. SMEs can access a maximum of N25 million subject to a number of factors.
NIRSAL MFB Portal Opens – Apply For COVID-19 and AGSMEIS Loan Now

Do you need help?
Then contact us for your business plans and other application procedures. We boast of several business plan templates that are bankable for this scheme. In fact, many have enjoyed them already.
Our business plans are autogenerated and can be adjusted to suit your application.  If you need to register your business for this purpose, we are also available for that. Contact us at +234 8034347851 or cfmclimited@gemail.com
Get a copy of the business plan for your business:
As a matter of fact, we have ready-made business plans for agribusinesses. There are those for Rice Mill, Palm oil mills, Cassava processing mills, poultry, fish farming, and many others, On SMEs we have Oil and gas distribution and retail, oil and gas filling plants, petroleum distribution, and filling stations. Others are schools, hotel and event management, tourism, and travel agent business. And many more. Just contact us immediately, Price ranges from N10,000.00.
However, for customized business plans, please contact us. These cover large start-ups and existing business expansions. In fact, get our business plan for the Power and Airlines Intervention fund and Gas Value Chain investment stimulus loan for large and small scale businesses for N10b and N500m. Our fees are moderate. NIRSAL MFB Portal Opens – Apply For COVID-19 and AGSMEIS Loan Now
Please, do this for us:
So, finally, did you enjoy this content? If that is true of you, you can now bookmark this page and to share to your friends. Can you do that for us? Sharing is simple; click on any of our social media buttons on this page and you will have it done. For easy contact, fill in the email list below and try to follow us on our Facebook handle. Do you need further clarification? Then click to read any of these related topics. They are here to help you understand your business better. So, click to read now.
Related Topics;
These are the related topics for you. They are here to enable you build your business. Click to read as many as you can.
CAC INCORPORATIONS: NIRSAL MFB Portal Opens – Apply For COVID-19 and AGSMEIS Loan Now
BUSINESS PLAN & FEASIBILITY ANALYSIS
FURTHER RECOMMENDATIONS:
Furthermore, if you have gone through this post, you are now free to bookmark this page, copy and share to reach others. You can also like us on any of our social media platforms. If you have comments, please contact us by filling out the contact form and email list below. Thank you.
NIRSAL MFB Portal Opens – Apply For COVID-19 and AGSMEIS Loan Now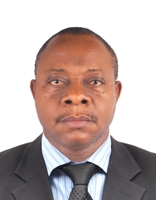 Founder/Managing Partner of Complete Full Marks Consultants Ltd. An Economist turned Chattered Accountant and Tax Practitioner with over 37 years of industrial experience.