NGO-Club-Church-Town Meetings – Need for business plan in Nigeria: – Here are reasons why NGOs-Clubs-Churches & Town Meetings Don't have Business Plan in Nigeria. Unfortunately many promoters of NGOs, what we generally call Incorporated Trustee in Corporate Affairs language, do not know the need for business planning the organizations. We understand that this false knowledge emanates from the wrong notion that a non-profit making organization does not need to business plan their affairs since it's not there to make profit. But my dear you are wrong.
As a matter of fact, for others, business plans are dead — or are they not? What am saying is that for many organizations, business plans represent outdated or cumbersome documents that are just formalities. Or are needed only when donors demand for it. And for those who are never active let alone looking for a donor, business plan is "dead". But that is not true.
NGO-Club-Church-Town Meetings – Need for business plan in Nigeria:
If you must know, a business plan is still an invaluable tool for your nonprofit organization. Do you know that for just initiating for a short nonprofit business plan you are pushed into doing some research, crystallizing your purpose, and polishing your messaging. Can you now understand why some organizations including churches are not doing well at all? Some don't even have concept notes. The last time they saw something about their objectives was during the C.A.C registration.
In addition, do you realize that without a nonprofit business plan, you'll have a harder time obtaining loans and grants? In fact, will not be able to attract corporate donors, meeting qualified board members, and keeping your nonprofit organization on track. If I would ask, who knows your or your organization?
In fact, even when you have excellent ideas you cannot sell them. In that cases, such brilliant ideas become totally useless since you cannot formulate, execute and implement a strategic plan to make the ideas work.

Get this Assignment done:
Research for objectives of non-profit organizations in Nigeria. Search also for why do we need a Nonprofit Business Plan?
My dear, regardless of the fact that your nonprofit is small and barely making it or it has been successfully running for years, you need a nonprofit business plan. Why? Can you find out this here?
Why do you need a business plan?
Yes; regardless of your size or financial status, you need a s business plan. This is because when you create a nonprofit business plan, you are effectively creating a blueprint for how your nonprofit will be run. You then defines who will be responsible for what, when, and how you plan to achieve your goals. In fact, the business plan helps you set your goals. In fact, these are part of the assignments you are to do for your organization, just now.
Furthermore, your not-for-profit organization also needs a business plan if you plan to secure the support of any kind from a third party. Or do you think you can have such support without proving that there is need for it by your planning for it? In fact, be it monetary, in-kind, or even just support from volunteers, you must show evidence of your seriousness to achieve an object by your business plan being handy. This actually means that for every project, there must be a plan for it. In fact, you need a business plan in order to convey your nonprofit's purpose and goals to others. Let me tell you; no volunteer will follow you at this critical time when everyone is being suspected for one evil or the other, unless here is a prove that you are real.
Do you know that wise board members need a business plan to make decisions? So, they may need one.
In Summary:
If you in deed enjoyed this write-up click here YES or NO. But before, I go, please write a nonprofit business plan for your not-for-profit organization to:
Lay out your goals and milestones – as a start-up or exiting for a project.
Better articulate your stakeholders, partners and beneficiaries.
Assess the feasibility/worthwhile of your organization
Document your fundraising/financing models.
Attract investment
Prove that you're serious about your not-for-profit organization.
Attract an efficient board and volunteers.
Well-position your nonprofit with clear founding message.
Force you to research and discover new horizons and opportunities. Iron out all the twists in your plan and become accountable.


READ ALSO AS RECOMMENDED FOR NGO-Club-Church-Town Meetings – Need for business plan in Nigeria:
The followings are to help you sail through your troubled zones. Click as many as you can. They will help you.
CAC INCORPORATIONS:
BUSINESS PLAN & FEASIBILITY ANALYSIS
FURTHER RECOMMENDATIONS:
NGO-Club-Church-Town Meetings – Need for business plan in Nigeria:
Finally, did you click on any of the links above? We deliberately presented this comprehensive list of links to help you kick-start your business. In fact, these will help you start and organize yourself and team work. You may need to contact us on +234 8034347851 or cfmclimited@gmail.com for your start-up challenges.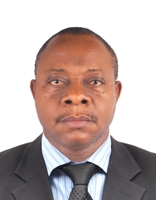 Founder/Managing Partner of Complete Full Marks Consultants Ltd. An Economist turned Chattered Accountant and Tax Practitioner with over 37 years of industrial experience.