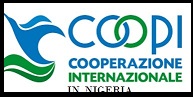 Cooperazione  International  (COOPI)  November 2017  Recruitment –      Human Resource Officer, Programme Coordinator,  Logistics Coordinator, Project Administrator, Nutrition Assistant, Nutrition Supervisor and  Nutrition Nurse are needed. Cooperazione  International works all around the world bringing rights, hygiene, education and development to communities that need it most.
Cooperazione Internazionale (COOPI) Nigeria, operates in Yobe, Borno, Bauchi and other states in  North East geopolitical zone of Nigeria for its humanitarian  activities it's  currently recruiting these officers. COOPI has good salary scale, and recruits regularly. Jobs are both regular and Ad hoc.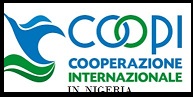 Cooperazione  International  (COOPI)  November 2017  Recruitment
Are you among the ones qualified and interested.?
If you are interested in joining COOPI execute its humanitarian jobs in this part of Nigeria, this post is yours. Read through, therefore, and apply accordingly. COOPI is an equal opportunity entity, and jobs are gotten on merit only.
 Here are seven lucrative job vacancies that may interest you.
Employers Brief:
COOPI Cooperazione Internazionale, is a humanitarian, non-confessional and independent organization founded in 1965 in Milan, Italy. For more than 50 years we have been dedicated to breaking the cycle of poverty and to supporting populations affected by wars, socio-economic crises or natural disasters in their path to recovery and sustainable development, by making use of the professionalism of local and international operators, and through our partnerships with public and private bodies and civil society organizations.
We are recruiting to fill the following positions below:
(1) Logistics Coordinator:
He/she coordinates the country logistics function, both at Country Coordination level and at field office level. He/she ensures that the logistics works correctly in qualitative and quantitative terms, at all different levels and in compliance with the procedures.
(2) Project Administrator
He/she is responsible for the project's execution, in technical, economic/financial terms, and in terms of resources management on field, in compliance with COOPI and the donor's procedures.
(3) Human Resource Officer @ Cooperazione  International  (COOPI)
The Human Resource Officer will work closely with the Country Administrator to support COOPI offices in Nigeria in managing, developing and following HR policies according to COOPI policies and the national regulation.
 November 2017  Recruitment
(4)Programme Coordinator
Contributing to the design and update of the country strategy by providing inputs to the Head of Mission. Visiting COOPI field activities regularly and reporting on problems, challenges and obstacles while building an intimate knowledge of fieldwork realities.
As a matter of fact, the objectives of humanitarian action are to save lives, alleviate suffering and maintain human dignity during and in the aftermath of man-made crises and natural disasters, as well as to prevent and strengthen preparedness for the occurrence of such situations. Humanitarian action should be guided by the humanitarian principles of humanity, meaning the centrality of saving human lives and alleviating suffering wherever it is found; impartiality, meaning the implementation of actions solely on the basis of need, without discrimination between or within affected populations; neutrality, meaning that humanitarian action must not favour any side in an armed conflict or other dispute where such action is carried out; and independence, meaning the autonomy of humanitarian objectives from the political, economic, military or other objectives that any actor may hold with regard to areas where humanitarian action is being implemented.
(5)Nutrition Assistant  @ Cooperazione  International  (COOPI)
The Nutrition Assistants will be responsible for planning and implementation of nutrition and hygiene education activities in COOPI's food security and nutrition operation area. They will ensure comprehensive mobilisation of the community for nutrition screening of children under five, forming and monitoring care support groups, IYCF training.
(6) Nutrition Supervisor
In addition, the position of the nutrition supervisor will be based in various locations of Jakusko. He/she will be in charge of building the capacity of the Ministry of Health staffs (all levels) and Community mobilizers/volunteers attached to the health facilities who attend the OTP and IYCF beneficiaries.
(7)Nutrition Nurse @ Cooperazione  International  (COOPI)
Furthermore, provides nursing and nutritional care, treatment and follow up of patients according to doctor's prescriptions, as defined by Federal Ministry of Health Nigeria protocols, values and universal hygiene standards. Reports to the Assistant Nutrition Project Manager. Collaborates with the field medical team
Finally, rhanks for keeping in touch with us. Always visit this website for your recruitment, career tips, and business tips. Follow us on our Facebook and tweeter handle.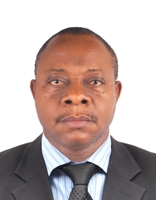 Founder/Managing Partner of Complete Full Marks Consultants Ltd. An Economist turned Chattered Accountant and Tax Practitioner with over 37 years of industrial experience.