How to Start and Manage a Travel and Tours Agency Business in Nigeria –  You want to know how to become an airline ticket agent in Nigeria, how to become a flight booking agent in Nigeria, about travel agency business in Nigeria, how to make money as a travel agent in Nigeria, starting a tourism business in Nigeria with IATA certified training institutes in Nigeria.
These are what this post is all about. In this post I have 5 brain storming sections of proven knowldge and approaches you could take while starting a travel and tours business in Nigeria and in fact globally. I advise you read carefully, and equip yourself with these vital knowledge that could make you a Bill Gate of your country.
How to @ How to Start and Manage a Travel and Tours Agency Business in Nigeria
(1) Incubating the Business Idea:
How to Start and Manage a Travel and Tours Agency Business in Nigeria. Business incubation ideas are start-ups and nurturing processes that most SMEs must go through in their growth and developing processes. Somebody once told me that ideas come and go. They come as inspirations. And that is the first thing you have to handle while trying to start this business. What is motivating you into starting this business? Do you have passion for it? Are you sure that with this business you could be able to solve people's problems? This is because it's out of solving people problem that you solve your own problems.
This stage is a crucial stage because you need to go into a business you will be proud of. Therefore, I encourage you to take this stage seriously before going further.
(2) Start-up Strategies:
The next stage after the business  idea incubation  stage is to take adequate steps to register your business. To start with, check your  federal, state and local government guidelines on how to start a travel  and tours agency business. In Nigeria business names and company incorporations are done in Corporate Affairs Commission (CAC). With us you don't have any problem for this. If you contact us we will ensure you have your company incorporated in 5 days.
The next thing to do is to decide where to locate your business. In fact, you have to make this decision before incorporating your business, because the incorporation papers must include your registration address. So choose where to operate your business. Of course, you should know that such business is always located near the airports or seaports, or other associate tourism outfits from where you can render your services. Big towns are better.
How to Start and Manage a Travel and Tours Agency Business in Nigeria.  In the alternative, you may decide to get a franchise. That means you  begin to operate your business using an existing company's permit and licence to work with. With this you don't need all the initial company registration processes. There is a lot of goodwill to gain from this; all the training and materials that you need would be provided to you by this company, but you will be paying some fees for the franchise.
TYPES
Furthermore, what Type of travel and Tours Agency business do you want?
A comprehensive one
A freelance one
An outlet one
A comprehensive travel and tours agency business will render almost all of the following services:
Making travel arrangements for their clients.
Creating travel itineraries for  clients.
Looks for cheap tickets for clients
Travel ticket booking and reservations.
Hotel booking and reservations.
Provision of car rental service
Arranging  special tours for Client
Arranging for travel insurance for clients.
Providing visa assistance services to clients.
Just as we discussed above, a comprehensive travel and tours agency business  will require you formally start it by registering/ incorporating the company or get a franchise.
A freelance travel agent is more of a commission agent. He/she may not have an office, but  gets clients he/she services collaborating with standard travel and tours agents. Many of this type operate from their homes.
An outlet travel agent is like the free lance agent, but in actual fact he/she is an outlet of an existing travel agent firm.
START-UP COST
It's time to consider the start-up costs involved. How to Start and Manage a Travel and Tours Agency Business in Nigeria. The location of  your travel agency business office will greatly have an effect on how much capital you would need to start. This is an important factor to consider when you want  to start a travel agency business. If you are operating from your home, you may only need a computer and a phone.  But, if you want to have an office, then you should be aware of the additional costs such as the electricity, furniture, and rent. It's time to put this business in operational perspective by writing your business plan.

(3) Do Your Business Plan:
Writing down your plan is like doing the business ahead of time. This will define your goals and visions, your product and services, their sources and other related matters in the value chain. It will define your business management team, SWOT analysis, feasibility studies, market and marketing strategies, and provide your financial forecast for three or five years, including projected income statement, balance sheet, cash flow statement and breakeven analysis.
This is how the business plan will assist you in providing you a solid foundation. It will also assist you secure fund from investors if you require additional capital to begin your business.
This is how important business plan is to an organisation. As professionals, it takes us no much time to produce one for you. Contact us on cfmclimited@gemail.com or +234 8034347851  to have one done for you in few days.
How to Start and Manage a Travel and Tours Agency Business in Nigeria –  (4) Your Management strategies.
How to Start and Manage a Travel and Tours Agency Business in Nigeria. Even though this is covered in the business plan, but business plan is not self-operating. It's time to work out Your Management strategies. How do you want to achieve your goals as defined in the business plan? This is what you will do here.
Firstly, you will need to equip your office whether you choose to operate from home as an affiliate or you want to float your own company.  You will certainly  need some office equipment/tools  like a telephone, computer, fax machine, internet connection, files and cabinets, tables and chairs and other things that you would need to perform your job smoothly.
Furthermore,
Again, you will need two bank accounts. One  account should be  dedicated to your business as an independent travel agent, from where you run your business management expenses, while the other account can be called 'client's account'. All the monies clients provide to book their trips are accounted for here.
This arrangement is good for accurate client's money accounting and to avoid paying tax on such monies that are not taxable.
Furthermore, good management entails knowing your responsibilities. Ensure that the roles schedule for each management team member is adhered to.
Knowledge of the extent of your  responsibilities matter a lot in making the business succeed. Though the usual knowledge is in booking of cruises, airline tickets, and hotel rooms, yet there are also more   associated services which can be rendered to clients.
These could relate to clients  passports and visas; arrangement of airport-to-hotel transportation; conducting research on different retreats for companies and groups, conferences, or business meetings.
Consequently, your management strategy will include choosing  the kind of services to render. You have to design how to manage the various segments of your business.
In addition;
Special travel services will involve special arrangements with certain clients, such as social organisations, schools, etc.
Others are corporate organisations who require your service from time to time. Adequate arrangements must be made to accommodate such organisations. Government offices requires preferential arrangements most of the time.
 How to Start and Manage a Travel and Tours Agency Business in Nigeria.  The other important group are individuals and families that use travel and tour companies.
Business Segment
Most of the people who make use of travel and tour services are-:
Families
People travelling for vacation.
People who are relocating from one country to another.
Newly wedded couples going on honeymoon.
Businessmen and women visiting other countries for business.
Students who want to go on excursions or for summer vacations.
Special groups going on tours like religious groups, clubs and social groups.
Other random travellers.
These are Important for your business. You  should therefore try to have a package for everyone. You can plan trips for kids during  holidays, offer special packages for businessmen on trade fairs, and help with honeymoon planning services. As a travel agent, you are handling a job which is based on performance therefore, the amount of people you successfully book for traveling means how much you earn.
How to Start and Manage a Travel and Tours Agency Business in Nigeria – (5) Your Networking Strategies:
 How to Start and Manage a Travel and Tours Agency Business in Nigeria. Networking means collaboration, leveraging, and synergy building. Start by Looking  for companies you will work with. Contact various travel companies to negotiate how to collaborate with them. You could negotiate for  package deals you can offer or to determine the kind of referral commissions you can be earning. If  you are dealing with more than one company, you can get more to offer your clients and this can provide you with additional revenue.
Therefore, it's important to join organizations and societies specifically for travel agents. Get belonging. Join or register with professional bodies like International Air Transport Association (IATA) or work with an agency that is already licensed. This license would enable you obtain airline cheap tickets for  your clients. If possible, you can also join the Nigeria Society of Travel Agents (NSTA), or the National Association of Commissioned Travel Agents (NACTA). Membership of these organizations and societies can maximize your visibility to consumers and boost  your credibility as an agent.
Networking:
Furthermore, you have to Network with other travel agencies. Get connected to  travel agents that can serve as your connection to the airlines, and other tourism outfits.  Once you achieve these connections you are sure to  acquire additional opportunities  to make much connections in the industry.
Advertisment is another networking process. One  important thing  in this business is getting clients to patronize you. You can get clients through the following means-:
Sending Proposals to corporate organizations.
Advertise in organisational bulletins.
Advertising in Newspapers and Magazines.
Engaging marketers with fliers
Having a Search Engine Optimized website.
Purchasing Marketing leads and Making cold calls.
Getting listed on business directories.
Lastly, you should consider attending travel and tourism business related seminars, training and workshops.
Before I conclude this topic, I want to emphasise  that the information provided in this article does not in any way replace the need for you to conduct a feasibility study or write a travel agency business plan and do your own due diligence. No two business plans are the same.
In addition, the information shared in this article is applicable globally. The issues raised here are relevant in  USA, Canada, UK, Nigeria, Ghana, etc.
I know that you are now well equipped to start and manage your own travels and tours agency business here in Nigeria or elsewhere globally.
Contact Us:
Contact us to discuss your business start-ups, business incorporations, business plan,Tax management, and business consulting services. Complete Full Marks Consultants Lomited the owners of this website, is a firm of chartered accountants, auditors, taxation and management consultants. There are a lot we can do for you, if you contact us via +234 8034347851 or cfmclimited@gmail.com.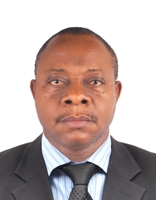 Founder/Managing Partner of Complete Full Marks Consultants Ltd. An Economist turned Chattered Accountant and Tax Practitioner with over 37 years of industrial experience.