International Export Information Requirements for Nigerian businesses – Every exporter from Nigeria must be concerned with export guidelines in Nigeria, import procedure in Nigeria, Nigeria import regulations, export procedure from India, Europe, UK, China  to Nigeria, Import permit Nigeria, Nigerian customs service import prohibition list, small scale export business in Nigeria and recently
SONCAP,
MANCAP
  and Presidential Enabling Business Environment Council
(PEBEC)
.
International Export Information Requirements for Nigerian businesses. Importing and exporting is an aspect of business that can help your business expand at home or abroad. However, the process of exportation or importing may be challenging especially considering the series of processes being implemented by different countries to check influx of goods into and outside  their territory.
 Notwithstanding, It's very  important to follow all laws and regulations of the particular countries in question.
International Export Information Requirements for Nigerian businesses
Other Countries Import/Export Documentations:
International Export Information Requirements for Nigerian businesses. U.S. Customs and Border Protection (CBP) has basic information on importing and exporting. In most cases, you will not need a license to import goods into the U.S., but certain agencies may require a license, permit, or other certification for certain goods.
Likewise, an import license is not needed to import the majority of industrial goods into the UK or EU, but certain industrial goods require import licenses issued by the Import Licensing Branch (ILB) as a result of controls imposed at national, EU or UN level.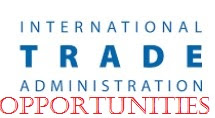 International Business Information Requirement:
International Export Information Requirements for Nigerian businesses. This is our concern in this post.
Complete Full Marks Consultants Limited (CFMC Ltd)
  requires collaborators in US, UK, Canada, China, Germany, Australia and other countries of the world for effective agency services. CFMC Ltd is a firm of chartered accountants in Nigeria that sources business information for client business entities on export and import activities.
Recently, emphasis has been on the export of certain agricultural produce and solid mineral resources  from Nigeria. These include Ginger, Garlic and Gum Arabic. Solid mineral resources include,
Lead,
Gold
,
Bitumen
etc.
As a matter of fact, as much as we are willing to supply you information on these items we are also willing to get information from you as to your countries regulations concerning the import of these items into your country on collaborative/agency basis.
International Export Information  for Nigerian businesses
International Export Information Requirements for Nigerian businesses
Nigeria Current Requirements:
International Export Information Requirements for Nigerian businesses. The following documents are commonly used in exporting from Nigeria based on the requirements of both the Nigerian government and the government of the importing country.
A commercial invoice is a customs document used as a  declaration provided by the person or corporation that is exporting an item across international borders.
 Bill of lading is a detailed list of a ship's cargo in the form of a receipt given by the master of the ship to the person consigning the goods.
 Consular invoice  is a document, often in triplicate, submitted to the consul or embassy of a country to which goods are to be exported before the goods are sent abroad.
Certificate of Origin (CO) is an important international trade document attesting that goods in a particular export shipment are wholly obtained, produced, manufactured or processed in a particular country. COs also constitute a declaration by the exporter.
An Inspection certification is a document certifying that merchandise (such as perishable goods) was in good condition at the time of inspection where pre-shipment inspection is applicable.
 A dock receipt is a document issued by a sea freight carrier to acknowledge receipt of sea freight shipment at the carrier's shipping terminal.
 A warehouse receipt is a document that provides proof of ownership of commodities  that are stored in a warehouse, vault, or depository for safekeeping.
Others are; Destination control statement, Insurance certificate, Export/Import  license,  Export packing list and others.
As has been highlighted in this post, collaboration is very important in international  trade/business. Feel free to let us know what you can offer, and what you need from us. Send your details through cfmclimited@gmail.com.
Finally,  for your export businesses, Completefmc.com produces business plan models with comparative financial projections example. Our auto generated business plan templates give authentic annual operating plan analysis. So, we have enough to cover ecommerce business plan, basic business plan outlays,  and financial business plans.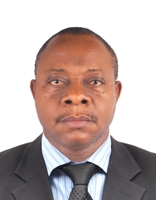 Founder/Managing Partner of Complete Full Marks Consultants Ltd. An Economist turned Chattered Accountant and Tax Practitioner with over 37 years of industrial experience.