Palm Oil Exporting Company Business Plan in Nigeria


Nigeria is currently the 5th largest producer of oil palm in the world behind Indonesia and Malaysia. Therefore, Palm Oil Exporting Company Business Plan in Nigeria introduces you to the global palm oil market. It's an overview of the entire palm oil business processes and so inclusive of palm oil plantation business plan, sample palm oil processing plant business plan template, and business plan for palm oil stocking and distribution in Nigeria. To get a comprehensive understanding and benefit of Palm Oil Exporting Company Business Plan in Nigeria, you have to click to visit some of our highlighted links.
On the other hand, if you have noticed a gap to be filled in oil palm business in Nigeria or there is an expansion challenge in your palm oil business, and management is thinking about solution and results, this plan serves the need. The solution you want to proffer for an existing palm oil business company facing exportation challenges in Nigeria is suggested here. This plan is for both existing and Start-up Palm Oil Business Company in Nigeria. In fact, this plan model is so simple and will aid you write your own or implement one. This Palm Oil Company Business Plan in Nigeria will explain it all.
What Palm Oil Exporting Company Business Plan in Nigeria Offers You
This Exportation and expanding Palm Oil business plan will help you win government acceptance and approval. Nigerian Export Promotion Council will require it for your export license. In addition, it will help you generate the required capital through investors, grants and loans. We therefore have assembled here all essential elements of the business plan to enable you achieve your dream results. So, there are here, your palm oil export marketing plan strategies, feasibility and SWOT analysis which comes with the desired management structure.
Palm Oil Exporting Company Business Plan in Nigeria – RELATED TEMPLATES:
INTRODUCTION:
Technology, modernization, globalization, International relations, National Income Equation, personal and business drive for gain and profit and necessity have all impacted on export/foreign trade (business) globally. This is why Oil For All Limited is planning for expansion of its operations to include exporting palm oil to other parts of the world. Because there is the need for expansion to meet the global demand for additional, higher-quality vegetable oil and increase our earnings this business plan becomes inevitable.
Our Palm Oil business expansion programme will be one using all manner of marketing strategies aimed at achieving high turnover and big profit for our business.  We will take necessary steps to locate markets with high demands globally. These could be markets that are hitherto unknown, unserved or under-served on which high unmet demands currently exists. The plan is also designed to serve key niche markets where demand is high globally, such as USA, UK, Canada and others. These are highly industrialised countries that consume a lot of palm oil for industrial and pharmaceutical uses.  This plan is actually to always meet up with such demand surge on certain key markets due to seasonal demands.
Palm Oil Exporting Company Business Plan in Nigeria
In addition, the proposed expansion programme will be designed and operated utilizing, the most up-to-date electronic, information, and transportation technologies. This will help us achieve low expansion operating and marketing costs. We will therefore, employ maximum efficiency in deployment of resources, and to sustain high level of customer service.
COMPANY PROFILE
Oil For All Limited has been in existence since 2003. At this time we took every step to legalise the existence of the company. The operational licences are all up-to-date. These include C.A.C certification, Trade & Commerce certificates. For this expansion purpose, we have also dully registered with Nigerian Export Promotion Council. Our export licence was issued to us on 23rd May, 2019.
As part of Oil For All Limited overall organizational plan, Y-Z Transport International Ltd has been nominated as a member of our board of directors. In addition are other board positions held by other investors in the trading business proportional to their ownership interests in Oil For All Limited. Furthermore, as part of our expansionary plan, we have on our board now some non-equity members, nominated by Oil For All Limited. These are strategically selected by the board. They are those whose presence and guidance can serve to advance our trading operations, business interests, financial positioning, and expansion programmes.
Palm Oil Exporting Company Business Plan in Nigeria – OWNERSHIP:
Currently, 65% position of ownership in Oil For All Limited is held by Y-Z Transport International Ltd along with one or more strategic private investors. As a matter of fact, the majority ownership stake in the trading company is held by Nigerians. Indigenisation of Oil For All Limited is an essential element of our overall organizational plan. For more equity holding, when the need arises, Oil For All Limited is prepared to discuss and negotiate specific ownership arrangements in detail with prospective investors. Equity requirements re discussed in our Expansion Summary bellow.
GOALS:
The following re Oil For All Limited Export plan gaols;
To become one of the major Palm oil exporters in Nigeria by 2023
To establish more branches in Nigeria in the next two years.
And so, create over 500 jobs for Nigerians by this expansion programme.
OBJECTIVES
Oil For All Limited has its primary objectives as follows:
To establish and operate more local branches and regional offices in other countries of West Africa.
To implement a marketing strategy that will achieve an average of 6% market share, maximizing revenues and return on investment while minimizing risk.
Achieve a gross revenues in excess of XY million Dollars per quarter within the first Nine months of our new programme implementations.  Thereby exceeding YZ million Dollars per quarter, by the end of the first year.
To achieve net operating profits in the range of X% of the total revenue within the first 12 months of our operations,     
Maintain our operations on a professional, growth-oriented image from the outset.
Identify and develop key trade alliances, co-operations, associations, and collaborations with other larger highly regarded trading companies that will enable our company to provide an extensive range of commodities.
MISSION
Oil For All Limited mission is to fill a niche in the growing palm oil exporting business in Nigeria and globally. The mission therefore, is to achieve a high, and profitable business by identifying and serving key market segments that are currently unserved, under-served, or poorly served.
Furthermore, to set a new export trading standard for palm oil business both within the target market region and beyond. We are doing this by utilizing the latest electronic media, and information technologies, and by designing an effective and efficient management system that installs in quality control from the outset.
As a matter of fact, we aim at ensuring the highest level of customer service operations built around the needs, wants, and convenience of our foreign clients. These will help us build strong customer satisfaction and excellent reputation that will enable our business build solid, and collaborative arrangements necessary to expand its scope and customer attraction henceforth. We strongly belief that these will lead to continued long-term growth both within the target market area now and in the future.
VISION:
Our vision for Oil For All Limited is to become a leading Palm Oil Exporting company in Nigeria.
Palm Oil Exporting Company Business Plan in Nigeria – WHAT WE BRING INTO THE INDUSTRY:
We brought the following into Palm oil export business in Nigeria to revolutionize it since our inception. This our expansion programme will help us achieve more of the:
Provision of high-quality palm oil to our target markets which are currently unserved or poorly served.
Employment of technically cost-effective, up-to-date marketing strategies that will suite the size of our target market.
Utilization of the latest electronic media and informational technologies in sales and marketing;
Online market search, reservations, and orders;
Electronic cargo tracking; and operational oversight.
And active participation in trade co-operations, associations, and collaborations among Palm Oil exporters.
 Palm Oil Exporting Company Business Plan in Nigeria – EXPANSION ANALYSIS:
A lot has been done for this purpose. Therefore, included here are our expansion analysis which are the outcomes of our expansion surveys and feasibility analysis. They re those that concern our expansion capital and operational expenses. Others included re our marketing and turnover forecasts, financial projections etc. They are highlighted as follows.
CAPEX & OPEX:
In fact, our expansion capital expenses (CAPEX) are made up of fixed tangible and non-tangible expenses. They are those covering the additional equipment and tools to be purchased. The operational plants and equipment, furniture and fittings, motor vehicles, statutory expansion requirements, etc.
On the other hand, our operational expenses (OPEX) are those expenses associated with our operational capacity expansion. Therefore, personnel costs, administrative expenses, management incidental costs approximated at 5% of the expansion turnover are included. The table below shows the spreadsheet analysis of these.
PRODUCT & SERVICES:
Oil For All Limited product and services will continue to concentrate on our already existing two main palm produces. These re the crude palm oil and palm kernel with associated services. The expansion products to be rendered by each category as well as the associated services are presented and reviewed in the table below.
MARKETING ANALYSIS & SEGMENTATION:
Oil For All Limited marketing segmentation will continue to be based on the following.
Business Entities,
Foreign Non-food processing Factories
Manufacturers of associated products
Foreign food factories
Foreign pharmaceutical industries
International Bodies and Organizations
Palm Oil Exporting Company Business Plan in Nigeria – THE BUSINESS PLAN OTHER COMPONENTS:
You can see that this is a large business plan with large scope to cover. So, so-much of the elements are still uncovered here. For instance, our Competition & Patronage Pattern analysis based on this expansion programme, Key to Our Success are analysed and attached as appendix III
THE FEAIBILITY ANALYSIS:
The expansion feasibility analysis, financial budgets, fund applications, income statements, breakeven analysis and fund flow statement are analysed in our worksheet. These re also available on request.
IN CONCLUSION:
Yes! If you have read through, and visited our highlighted links you must have known so much about Palm Oil Exporting Company Business Plan in Nigeria in the global palm oil market. Again, get proper overview of the entire palm oil business processes, plantation business plan, sample palm oil processing plant business plan template, and business plan for palm oil stocking and distribution in Nigeria. But then, I'm sure, you now known how to go about exporting palm oil from Nigeria to other continents of the world with our export business plan.
READ ALSO:
HOW TO GET MORE INFORMATION IN THIS WEBSITE:
As a matter of fact, do you know you can get more business plan samples and templates here? That's why, we wish to inform you that everything you need about Business plan is in this site. Therefore, we feel you should first navigate and explore what you have here before looking elsewhere. So, we recommend you use:
the Google site search for completefmc. That is, type whatever you want to search for on google by adding /completefmc at the end to get you right inside this site. e.g. palm oil business plan templates/completefmc will take you to other such posts on this site. Just try it now.
Overall, there's friendship in sharing. So, please, share this using our social media share buttons here to reach friends. That's how to sustain bond of friendship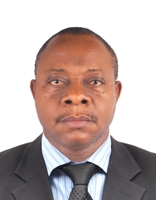 Founder/Managing Partner of Complete Full Marks Consultants Ltd. An Economist turned Chattered Accountant and Tax Practitioner with over 37 years of industrial experience.