Templates On How To Write Your Business Plan/Training Templates On How To Write Your Business Plan – How to write a business plan step by step involves making business plan format using simple business plan examples and free business plan templates. Training Templates On How To Write Your Business Plan would in addition include education and training business plan samples and business plan for training institutes. These are for start-up businesses, going concerns, NGOs etc. So, get your Templates On How To Write Your Business Plan her.
Business Plan Training template must include the following questions and answers, and illustrations. Therefore, if you want to learn how to write business plan everything in this post is very important for you.
This is a free guide for writing business plan. It's a compilation of relevant questions and answers that relate to your mastering how to write business plan.
Why do you need to write a business plan?
You will need a business plan because it gives your business direction, defines your objectives, maps out strategies to achieving your goals and helps you to manage possible bumps in the road. This means, preparing a business plan will help you work out the goals you want to achieve, and the strategies to achieve them. So preparing a business plan is an important step when starting a business.
What are the types of Business Plan?
Types of business plans include, but are not limited to the following:
Start-Up Business Plans.
Internal Business Plans.
Strategic Business Plans.
Feasibility Business Plans.
Operations Business Plans.
Growth Business Plans.
Type of Business Plan by Nature:
Business plan can be classified also by nature as follows.
What is an example of a single use plan?
This is a projection on activities aimed at achieving a specific goal within a particular budget and time period that is unlikely to be repeated in future. Examples is an advertising campaign for a new product launch or an integration plan for a recent acquisition.
What is a strategic plan?
A strategic plan is about setting a direction for the organisation, devising goals and objectives and identifying a range of strategies to pursue so that the organisation might achieve its goals. It's a general guide for the management of the organisation according to the priorities and goals of stakeholders.
While writing your business plan, you must note that this is for an internal usage.
What is  an operational plan?
The strategic plan does not stipulate the day-to-day tasks and activities involved in running the organisation, but the Operational Plan does. Operational Plan presents highly detailed information specifically to direct people to perform the day-to-day tasks required in the running of the organisation. This means that the organisation management and staff frequently refer to the operational plan in carrying out their everyday work. The Operational Plan provides the what, who, when and how much of the daily activities.
Key components of an operational plan include:
Clear objectives.
Activities to be delivered.
Quality standards.
Key targets and key performance indicators.
Risk management plan.
Staffing and resource (including budget) requirements.
Implementation timetables.
A process for monitoring progress.
A Business Plan Template:
For many people, what we have discussed above doesn't fit into what they understand as business plan template. But I tell you the understanding of the discussions above  is a big breakthrough into your mastering how to write your own business plan.
However, people ask questions such as:
What needs to be included in a business plan?
What are the key elements of a business plan?
Your business plan should include:
Executive Summary.
Business Description/ Business Overview.
Market Analysis.
Organization Management.
Service or product line
Operations Plan
Sales Strategies/Marketing and sales
Funding Requirements.
Financial Projections.
Competitive Analysis
SWOT Analysis
What order does these elements follow?
There is no particular order. Because no two business plans are the same, each are presented as per need, capacities, environment and requirements. What is important is that the presentation must Flow logically.
TEMPLATES  ON HOW TO WRITE  YOUR  BUSINESS PLAN/TRAINING TEMPLATES ON HOW TO WRITE YOUR BUSINESS PLAN
If You Need to Learn More:
We have so many buiness plan templates you can use in learning how to write business plan.
Click here
to get started. If you need supervision, then contact us.
If You Need a Business Plan of Any type:
And if you need any business plan for your business, clients, friends etc. do contact us.
Our Services:
Our services ranges from Accounting & Auditing, Taxation – annual tax filings and obtaining your tax clearance certificates, Corporate services – CAC documentations/company and business name registrations, Management services – writing business plans, business proposals, business coaching, Capacity building training, seminars, workshops etc. obtaining mining and other  licences for clients. Contact us if you have need of us.
Contact us
 e-mail: cfmclimited@gmail.com
Phone: +234 8034347851, +234 8097900795
Website: www.completefmc.com
I am happy you enjoyed this write-up, Templates On How To Write Your Business Plan/Training Templates On How To Write Your Business Plan. Thanks for reading through. Be kind to your friends; share this to reach them, they may need it. Send in your comments or questions through our comment platform on this page.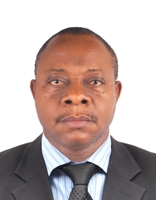 Founder/Managing Partner of Complete Full Marks Consultants Ltd. An Economist turned Chattered Accountant and Tax Practitioner with over 37 years of industrial experience.