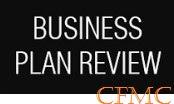 Get Your Current Year Business Plan Appraisal Template Here – In this website are various models/templates of  business plan. There are sample retail business plan,  Wholesale business plan in Nigeria, Travels and Tours business plan, palm oil processing business plan in Nigeria, standard  business plan with 3 years financial analysis, How to start palm oil business and palm kernel oil production business plan.
As a matter of fact, at the end of the first half of the year, before you get into the third quarter of the year, you should reappraise/review your business plan analysis.
You should be able to find out what figures you have been able to achieve and how difficult it is to achieve the others.
Its really time to appraise your competition, your marketing strategies especially you marketing segmentations.
It's time to appraise how the SWOT analysis of the business is working out. With it you should know how much you have utilised and made use of your strength and opportunities and how you have been able to tame your threats and perhaps turn your weaknesses into strength.
This post, Get Your Current Year Business Plan Appraisal Template Here, will tell you how to go about all of these.
Your Business Plan Review:
Your review of a business plan will vary somewhat depending on the type of the business.
If you are a loan officer, you will primarily be interested in whether the company's financial information is solid and accurate.
If you are a potential investor you will be interested in the financials as well.
And now, if you are a consultant or in the service industry  you might be more likely to give the company the benefit of the doubt if the business plan does a good job of presenting its vision.
Those in the merchandise business look for different things altogether.
To start with:
Read through the text of the business plan with an eye toward evaluating whether it provides a realistic assessment of the company's strengths and weaknesses.
Find out too if  the market environment in which it operates is realistic.
At this juncture, ensure the business plan presents a balanced picture of the business, and portrays some of the challenges that the business faces rather than only detailing its advantages and its bright hopes for the future.
Now pay attention to the tone of the writing. Find out if the business plan relies too much on superlatives, exaggerations and descriptions that seem too good to be true.
You can correct these now.
Continue:
In the light of all of these, turn now to assess the financial section of the business plan. Find out if your
financial projections
are realistic. Look at the turnover and cost of sales projections to see to what extent they are realistic. Appraise your
CAPEX
and
OPEX
at this juncture. Do an interim
financial statements
and appraise your profitability performance and your capital base analysis. Now calculate whether these values will be sufficient to achieve the goals outlined in the business plan, and whether the projections for growing the business seem realistic and well grounded.
If you have been in business for some times or you are using  an industry analysis:
Pay attention to past rate of growth, and the variables that helped to bring about these increases in revenue, such as advertising investments and expansions into new markets.
Evaluate the company's margins relative to industry averages. For example, if you are reviewing a business plan for a restaurant, make sure that it has consistently achieved the industry standard of not spending more than one third of its income on food costs.
Get Your Current Year  Business Plan Appraisal Template Here
Furthermore, research the data in the business plan to independently verify that its claims are sound. Then take these measures:
Get the industry statistics of the particular industry to evaluate whether your company is achieving goals consistent with the overall segment of the economy, and whether its economic sphere shows potential for growth.
Scan newspaper articles and watch if your business is in tone with current economic realities
If possible, speak to other entrepreneurs in related industries in order to get a sense of whether your company's reputation is consistent with the claims made in the business plan.
Test some of the company's products and services for yourself in order to form your own judgment about their quality and potential.
Your
management team
must have played a leading role in what you are now evaluating. Find out who did what and how it was done to achieve the result. Do this department by department and segment by segment. Adjust where necessary, and fire who should be fired immediately.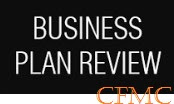 Get Your Current Year  Business Plan Appraisal Template Here
In Conclusion:
I know you have enjoyed this post, Get Your Current Year Business Plan Appraisal Template Here. My wish is that all of my readers who are business men/women who use and rely on the business plan templates in this website get the utmost benefits they are intended to achieve. I had in other write-ups stated that business plan is not a one-off time/momentary documents that are stored in the shelves. You have to visit it from time to time and appraise or review it from time to time.
If you are having problem in doing this review contact us on the contact details below. You will also be doing well if you can share this to reach others.If you need our services: Contact
e-mail: cfmclimited@gmail.com
Phone: +234 8034347851, +234 8097900795
Website: www.completefmc.com
The Conclusion:
Please share with your friends. A click of any of the social media buttons below will do just that. Keep in touch with us by following us via our Facebook handle and others.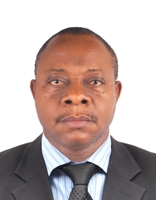 Founder/Managing Partner of Complete Full Marks Consultants Ltd. An Economist turned Chattered Accountant and Tax Practitioner with over 37 years of industrial experience.