This is 2018 NNPC/SNEPCO National University Scholarship Programme & How to Apply –  This post is about 2018 NNPC/SNEPCo National University Scholarship Announcement –
As a matter of fact, I know many of you have been waiting for this scholarship programme,  here it comes. This post gives you every detail about the scholarship nationwide programme. Details on how to apply online, documents to upload and download, eligibility, test and selection methods etc. Therefore, if you are interested in this programme, go through this post to confirm your eligibility and other conditions.
RELATED SEARCH
Associated with 2018 NNPC/SNEPCo National University Scholarship Programme which you may wish to search out  are:
snepco scholarship 2018
nnpc/snepco scholarship 2018
nnpc snepco scholarship shell
Furthermore, nnpc scholarship 2017 2018
shell/nnpc national university scholarship
ongoing scholarships in nigeria 2018
In addition, undergraduate scholarships 2018
scholarship for nigerian students 2018
What to know about  SNEPCo @ 2018 NNPC/SNEPCo National University Scholarship Programme & How to Apply
Shell Nigeria Exploration and Production Company Limited (SNEPCo), its co-venture partners and the Nigerian National Petroleum Corporation (NNPC) hereby invites applications from qualified Nigerian students for the 2018 NNPC/SNEPCo National University Scholarship Programme. The programme aims to:
Promote academic excellence and
Improve the skills of young Nigerians.
Provide yearly grant to the successful applicants from their second year to the completion of their degree programme.
Eligibility @ 2018 NNPC/SNEPCo National University Scholarship Programme & How to Apply
Applicant must:
Be a citizen of Nigeria
Currently be in their second year of full-time study in a Nigerian University accredited by the National Universities Commission (NUC)
Have a minimum CGPA of 3.0 in a 5-grade system
Not be a beneficiary of any other scholarship (National or International)
Course of Study:
Eligible students studying the under-listed courses in Nigerian universities are invited to submit an electronic application:
Petroleum Engineering
Materials/Corrosion Engineering
Electrical Engineering
Marine Engineering
Mechanical Engineering
Chemical Engineering
Instrumentation Engineering
Civil Engineering
Futhermore, are-
Medicine
Pharmacy
Physics/Applied Physics
Agricultural Science
Geophysics
Geosciences/Geology
Finance
Economics
Mathematics/Applied Mathematics
Additionally,
Metallurgical Engineering
Computer Science
Computer Engineering
2018 NNPC/SNEPCo National University Scholarship Programme & How to Apply – Application Closing Date
24th September, 2018.
Method of Application
If you are interested and qualified for this programme, please visit the link below to Start Application Online: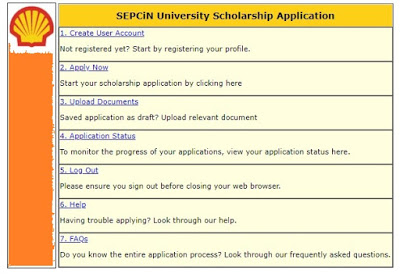 Registration Procedures
Every applicant should have a valid personal email account'
Applications by eligible candidates should be submitted via the above link.
Candidates should include personal and educational details in the application.
Applicants should upload scanned copies of the following as part of the application:
A recent passport-sized photograph of the applicant in JPEG format, and not more than 200kilobytes;
University or JAMB (UTME or D/E) Admission Letter;
Unified Tertiary Matriculation Examinations (UTME) Scores;
O' Level Result(s); and 'A' Level /OND /NCE Result(s) as applicable;
Letter of Identification from State of origin indicating applicant's local government of origin; and
Academic results for 100 level
Note
Each document submitted online must not exceed 200KB and the image format must be in JPEG.
Beware of fraudulent websites when applying for the NNPC/SNEPCo scholarship online. Such websites may ask you to make some payments in the course of the application. These are completely faux sites which should be avoided. NNPC/SNEPCo scholarship application is FREE.
SNEPCo will not accept email applications. It is important to visit the official website for detailed information and to access the online application portal.
In addition are –
SNEPCo is committed to providing scholarship opportunities that are not associated with application fees.
SNEPCo DOES NOT ASSIGN 'Representatives'/'Agents' to assist applicants'.
Any candidate found to have presented false documents will be disqualified or withdrawn at any level of the scholarship.
Only short listed candidates will be invited for a computer based tests.
For more information or clarification on the NNPC/SNEPCo National University Scholarship, please send an email to SNEPCO Social Performance SNEPCO-UIO/G/NRS (SNEPCO-Social-Performance@shell.com)
Read Also These Other Scholarship Schemes Ongoing:
NITDA Scholarship Scheme 2018/2019 & How to Apply
Currently On-Going 2018 Scholarship Schemes In Nigeria
How to Apply for 2018/2019 NNPC/Chevron Scholarships
Requirements for 2018 Shell Live WIRE Youth Programme
How to Apply for Agbami/Chevron Undergraduates Scholarship
If you enjoyed this post, 2018 NNPC/SNEPCo National University Scholarship Programme & How to Apply, please escalate it. Let your friends and others know. Click our share button on this page and reach your friends. Like us via our Facebook handle to ensure your recruitment and scholarship updates.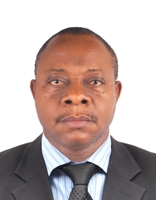 Founder/Managing Partner of Complete Full Marks Consultants Ltd. An Economist turned Chattered Accountant and Tax Practitioner with over 37 years of industrial experience.