Interior Decoration Business Plan Simplified
Interior Decoration Business Plan Simplified – This interior design business plan is the simplified model. This is because, it's good for small and large scale interior businesses. In fact, it's the best for young entrepreneurs. It comprises financial plan, target market and marketing plan.  And it  show-cases interior design business products and services.
As a matter of fact, if you re truly convinced that starting Interior Decoration Business is the right business for you, then you need to write your own business plan. This's because, the essence of writing a business plan before starting any business is for you to have a roadmap or blueprint of how you would setup, manage and grow your business. Therefore, it will ensure you considered all the factors inherent in the business you re about setting up when preparing your business plan.
Consequently, below is a simplified Interior Decoration Business Plan template that will help you successfully write yours with little or no stress. Where you don't have the professional skill to do that for yourself, then call +234 8034347851 for a professional copy at a minimal cost.
Interior Decoration Business Plan Simplified
Interior Decoration Business Plan  Template:
This is the business plan template. It's so well designed to enable you understand, write or implement your business plan. Now, lets take the first step.
Executive Summary
Firstly, Anekivine Nigeria Limited, is a general contracting firm registered in Nigeria.  It's a firm that specialised in the recent time in  interior decoration business. The operation area of this firm is in Abuja Nigeria. This business projection is for Anekivine Nigeria Limited for the next three years.
Furthermore, the purpose of the business plan is to draw the company's operation  blueprint for the next  three years. With the objectives and target goals set in this business plan, the company hopes to generate over N15,000,000. per annum in revenue with effect from the current year.
It's good to know that, Abuja  town  has been growing by 10% annually for the past five years. Currently, the city's population is 2,000,000. Most importantly, the greatest population increase is in the city centre which is the town's most affluent area. The  over 80,000 residents of Abuja city centre  have an average income of N98, 200,000 and the average home is valued at N25, 350,000.  These growth in the area has also generated increase remodeling  and rehabilitation of existing homes.
As a matter of fact, the building and remodeling in Abuja City has increased the demand for interior design services. Last year, residential interior design companies generated N234 million in sales in the greater part of the  area. Forecasts for next year predict that there will be an increase of 11% in sales. Anekivine Nigeria Limited plans to be part of this increased growth.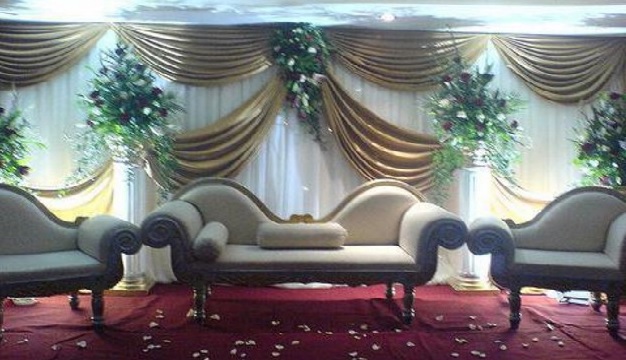 Interior Decoration Business Plan Simplified
Company Profile:
Anekivine Nigeria Limited  will start Abuja and Parks Design to offer a wide range of interior design services to clients in Abuja Central Area.  As a matter of fact, the company has a high level of expertise in interior design and will provide superior personal services to all clients. Anekivine Nigeria Limited take pride in knowing that 60% of their business comes from repeat clients and their referrals.
Consequently, our responsibility as interior design professionals is to take client's design goals and utilize our skills and resources to exceed client's expectations for service, value, functionality, and beauty.
Company Ownership
Furtheremore, the owners and designers of Abuja and Parks Design are  Deacon Anekoerechi and his two sons, the owners and financiers of Anekivine Nigeria Limited.
Objectives
In addition, Anekivine Nigeria Limited offers a wide range of interior design services to meet any client's needs in Abuja city centre..
The primary objectives of our firm therefore re to:
Customer satisfaction by exceeding customers' expectations for service and product.
Growth in  clients served by 15% per year through superior performance.
Kick-start  a sustainable start-up business that is profitable.
Our  Mission
Anekivine Nigeria Limited's mission is to assure superior customer service by doing the following:
Maintain open communication with clients.
Include client in every stage of design process.
Exceed  customer's expectations for projects.
Maintain continuing education of latest development and innovations in interior design field.
Interior Decoration Business Plan Simplified
Anekivine Nigeria Limited will offers a wide range of interior design services to meet any client's needs in Abuja Central Area.
On-site Consultations: Convenient  on-the site consultations for busy homeowners and professionals re offered at home or office. The consultation will include all necessary product samples for clients for review. This will therefore, eliminate hassle of having to visit numerous stores for different products.
Project Survey and Analysis: Each site is inspected immediately  for its layout and function. In-depth client interviews re conducted to determine every necessary requirements for  projects. This information is then analyzed for design concepts and space planning.
Design Concepts: Design concept can begin with  treasured piece of fabric or furniture, or simply a blank page. A prototype. The goal is to attain the "look" and "feel" a client wants. From "light and airy" to "rich and elegant" to "comfortable and cozy." Each project develops its own flavor from unique selection of fabrics, furniture, and finishes.
Finishes and Furnishings: There re many factors to consider when selecting furniture and finishes. Anekivine's  expertise and guidance helps clients make  best selections for their needs. Creativity is also applied in selection process to create desired look.
Custom Designs: Custom furniture, built-ins, and window treatments re also available through  talents of Anekivine Nigeria Limited. Detailed drawings re prepared to help clients visualize the finished piece.
Purchasing, Delivery, & Installation: Once final selections re made, Anekivine Nigeria Limited  assumes  responsibility for coordinating the purchasing, delivery and installation of  entire project.
Project Coordination & Management: Some projects require  certain sequence of installation for maximizing results. Anekivine Nigeria Limited coordinates all aspects of these projects to ensure smooth transitions from each phase until project completion

You may now check-out these related topics for better appreciation.
Other component sof the Business Plan:
However, these components re included in Interia Decoration Business Plan in our custody. You can always get a comprehensive copy from us at a minimal cost.
Market Analysis.
Organization Management.
SWOT Analysis
Sales Strategies.
Funding Requirements.
Viability Analysis
Financial Projections.
Contact us on cfmclimited@gmail.com or call  +234 8034347851 for  your business plans, business inorporations and your tax matters.
Anekivine Nigeria Limited is actually a general contracting firm registed in Nigeria. For collaboration in your contracts and other assignments call Anekivine znig.Ltd via +234 8097900795
Lastly, if you enjoyed this post, please share to reach your contacts. Remain connected with us by clicking on our Facebook platform for your regular updates.
Interior Decoration Business Plan Simplified