Sample Petrol Station Business Plan  Nigeria
Sample Petrol Station Business Plan Nigeria – If you re interested in starting Petrol Station Business in Nigeria, here is the required business plan.  It's a well articulated comprehensive narrative on petrol, kerosene and gas (diesel) station business plan. It gives details on how to run  petrol station in Nigeria. In addition, the feasibility study petrol filling station answers 'how much does it cost to build a petrol station in Nigeria'? And. how profitable is filling station business in Nigeria?  In deed, it's all about gas station business plan, business plan for petrol pump and NNPC filling station franchise.
Sample Petrol Station Business Plan  Nigeria
Introduction:
Petrol Stations in Nigeria re very critical to the running of Nigeria's economy. They re the main energy sources for powering automobiles. With the epileptic power system in Nigeria, generating sets and other locomotive engines in the country can't run without these stations. Consequently, one of its  strategic role is  in ensuring that transportation services run smoothly.  By this, they also aid commerce and facilitate communication services. Without them, the Nigerian economy would not run well. You can remember  the fuel scarcity period when economic activities were suddenly grounded because of long queues of vehicles around filling stations everywhere.
In this Sample Petrol Station Business Plan Nigeria , we re considering the fact that filling station will  dispense petrol and sell other packaged products such as engine oil, grease etc and will also generate revenue from rent charged to tenants (tyre service centres, mechanic workshops etc).  Therefore, both the capital expenses (CAPEX) and Operating expenses (OPEX) re well articulated here in a budgetary framework.
The petrol station business is a capital intensive business that is long-term rewarding.
Sample Petrol Station Business Plan  Nigeria
Illustrative Business Plan:
1. Sample Petrol Station Business Plan Nigeria Executive Summary:
This is a business plan for Anekivine Limited.  It's a 3-year projection.
Anekivine Limited is a dully registered  business entity empowered to trade on petroleum products in Nigeria.  This business plan is to work out all that is required to set up a modern  Petrol filling  station in Aba, South East Nigeria.
Every analysis on this project shows that the business will be profitable, even though, it shows a high capital intensive project. The fixed capital investment will cost N130,400,000, while the working capital expenses is estimated at N80,000,000 on the start-up period. However, it's estimated to generate a turnover of NN1,134,841,000 per annum yielding a net profit after tax of N7,943,887 in the first year. The growth rate is estimated at 15%   straight-line in year 2 and 3.
Anekivine Limited, will therefore be inviting investors into this business. Anekivine limited is willing to relinquish 45% of its shareholding to the incoming shareholders/investors.
2. Market Overview of Petrol Stations in Nigeria
Petrol/Filling stations re part of the downstream subsector of  Nigerian Petroleum Industry providing petrol, diesel, kerosene, engine oil, lubricants etc. to the public in a station business like manner. The main product sold is petrol for which local daily demand is over 40 million liters.  The next item in common demand is diesel.  There is also a wholesale outlet that  distributes diesel to  homes, factories, churches, other private corporate establishments, shopping malls, schools, government offices and large transporters. Furthermore, is the sell and distribution of kerosene to both local markets,homes etc.
In addition, many petrol stations  retail cooking gas, household consumables and groceries. There re different categories of petrol stations in Nigeria depending on what they re offering. These include;
Firstly, standalone fuel dispenser pumps (usually found in semi-urban towns)
Then, the mini fuel station (less than 6 dispenser fuel pumps) found in many towns
And, standard fuel station (6 to 20 pumps), and
Lastly, mega filling station (more than 20 pumps)
They re usually sited along major roads, busy streets, close to very popular landmarks and in commercial settlements with high vehicular traffic.
Sample Petrol Station Business Plan  Nigeria
Opportunities for Filling Station Business in Nigeria
These re some of the  opportunities identified;
Petrol stations offers so much to the public.  Petrol, kerosene and diesel remain the most affordable, available and viable energy sources for  larger number of individuals, families and businesses in Nigeria
Technology to develop alternative sources of energy is still  too expensive, so this business still remain the ultimate..
Nigeria's population is growing fast.  Therefore, giving  rise for more  people to move, work and do business. This generates great demand for  petroleum products.
Urbanization is increasingly broadening daily demand for various petrol products,
Most of the petroleum product business is deregulated. This throws the market upon to new entrants.
Some Challenges of Running a Filling Station in Nigeria
Not withstanding,  identified challenges  which owners of filling stations in Nigeria  face include;
Firstly, is unstable Foreign exchange rates
Followed by, importation of refined petroleum products.
Low production levels by the  existing refineries
Corruption within petroleum downstream regulators
Inconsistent government policies
Huge start-up capital investments required.
Difficulty in accessing finance for expansion
Low profit margins, necessitating
Black-market syndicates,
High cost of maintenance
Followed by, removal of fuel subsidy – leading to increased pump litre price
And lastly,   incessant industrial actions by trade unions

Sample Petrol Station Business Plan  Nigeria
Sample Petrol Station Business Plan Nigeria  Start-up Cost Analysis:
What re  Start-up Cost Requirements for a Standard Petrol Station in Nigeria?
Petroleum Stock – 4,800,000
8 Fuel Dispenser Pumps (plus cost of installation) – 6,600,000
1 Generating Set – 12,000,000
1 NO of 33,000 liter Fuel Tanker – 35,000,000
Other stock (Lubricants, engine oil etc) – 300,000
Building Cost – 80,000,000
Others – 6,700,000
Total – 130,400,000
Sample Petrol Station Business Plan Nigeria Financial  Projections:
Based on average daily sales of 21,000 liters of petrol @ 145 Naira per liter for 360 days in a year and sale of other products plus rent income from tenants and (other indices not indicated), first year sales projection for a standard filling station is:
Total Fuel Sales – N1,096,000,000
Other revenue – N38,641,000
Total Revenue – N1,134,841,000
Cost of sales – N1,089,447,360
Gross Profit – 45,393,640
Operating Expenses – 34,045,230
Net Profit before Tax – 11,348,410
Taxation – 3,404,523
Net Profit after Tax – 7,943,887
Sample Petrol Station Business Plan  Nigeria
Now, Check out Sample Petrol Station Business Plan Nigeria content:
Executive Summary.
Company Description.
Management and Organization Structure,
Products and Services
Market Analysis.
Competitive Analysis.
Marketing Plan.
Sales Strategy
Check out these related topics for better appreciation.
Sample Petrol Station Business Plan  Nigeria
The Comprehensive Part of the business plan:
In conclusion, the comprehensive  part of this business plan, is obtainable from Complete Full Marks Consultants (CFMC)  Limited.  CFMC Limited is a firm of Chartered Accountants. You know what that means! It means we can do so much for your.  We will help you register your business/company with CAC, handle your tax matters with FIRS or SIRS, Do your business plan, do your accounting, auditing  as external auditors or for your internal control management. Look, we will get your PENCOM. ITF, NSITF compliance certificates for your contract biddings.
Contact us on cfmclimited@gmail.com or call  +234 8034347851 for these assignments.
Finally, if you enjoyed this post, please share to reach your contacts. Remain connected with us by clicking on our Facebook platform for your regular updates.
Sample Petrol Station Business Plan  Nigeria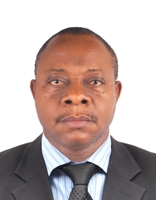 Founder/Managing Partner of Complete Full Marks Consultants Ltd. An Economist turned Chattered Accountant and Tax Practitioner with over 37 years of industrial experience.