Existing Company Business Plan  Format
Existing Company Business Plan Format – Existing business is that business that is incorporated and has commenced trading. Such a company for legal applications must have chosen a date in the year as the accounting year. Such businesses would need business plan as  growth strategy. They may also need it for funding purpose. It can also be needed for company valuation purpose in cases for admission of a new partner/shareholder, collaborator or for a merger.
In addition, it may also be needed in an outright sale of the business. Whichever one you need it for, one first step is for you to research and research. All the variables and parameters used or produced in your business plan must be authenticated by proven empirical research evidences. This is why you need this business plan format.
Existing Company Business Plan  Format
Your Business Plan Format:
Now get ready to flow in this order.
In the first place, get a sheet of paper and call it 'The Cover Page'. Now print on this page, the name, address and logo of the business. On it must be all the things that must identify you as the owner of the business or writer of the business plan. So include the  name, address and telephone number of the owners. And now add the date of this proposal or loan request.  If a consultant like Complete Full Marks Consultants Limited is writing it or you, then you must indicate this on this page too.
The next step is the Executive Summary. This is the summary of all the segments of this plan especially, the outcome of the feasibility analysis. Therefore, it must show explicitly how much loan you need. The Summary serves to give  loan officer, investor, or employee a thumbnail sketch of the business and  purpose for writing the business plan.
In this part of the proposition, tell your reader  what you want. For instance, "Anekivin Limited  seeks a N10,000,000 seasonal line of credit to augment cash flows during cyclical construction periods. This line is to be secured by inventory, accounts receivable and certificate of deposit". This is also the collateral page.
Or" Karisas  Technologies seeks a N2,000,000 installment loan to purchase two programmable milling machines to service a long term production contract for the Micro chip equipment. Loan to be secured by equipment and contract proceeds".
Existing Company Business Plan  Format
The third chapter  is the business plan narrative. This is the description of the Business and comprises all information on the Business. This is where you will explain the type of business and Product or Service you are into. Take your time to clearly  explain  what type of business you are in. Explain what your product or service is.
In fact, the aim is that when the reader finishes with this section, a clear understanding of your basic business should be evident. This portion  should also include the company's three or four mission statements. The mission statements should define who the company is. It will go on to state what the company wants to do within next three years and you should try to  quantify your points here.
In addition, here should also include some history of the business or those of the personalities involved. You can use this section to review your own accomplishments, experience, training, and education. Remember, this is your document so that the lender will have a better understanding of how you will accomplish the successful operation of your business.
Existing Company Business Plan  Format
On the part of the business, explain when and why the company was started. Provide sales and profit trend. Show how the company faced problems and what was done to solve them. Include opening and closing times for both the weekdays and the weekend. If you re a service or manufacturing company with multiple shifts, explain why the additional shifts re planned.
In addition, you must supply information on your company inventory, supplies, suppliers, and equipment. This  part of the   plan explains how you will hold in inventory, what type of supplies you will keep on hand, what suppliers you will use and what type of equipment you will need to operate the business. Give narratives on how you will use the inventorie and the equipment. Include how often you will use them up and what monetary amount of supplies you will need to operate. Any equipment which your company will need to operate should be fully explained in this section. The explanation will include  how the equipment will be used, how it will benefit the company, how much it will cost and who it will be purchased from.
Existing Company Business Plan  Format
Your Growth Path:
Here you will need to explain your future plans.  You should be able to display and explain both your short term and long term growth plans. So you must  explain fully how the company will accomplish the mission statements and how this accomplishment will be measured. Explain what the company plans to do and achieve in the next 5 to 10 years. The more comprehensive  picture you  paint of your company's future, the more confidence  lender will have in your venture.

Existing Company Business Plan  Format
Other Components:
The following components must be duly covered in this plan. These re details and schedules for:
Market Analysis
Marketing Strategy
Management PlanStructure
Key Reasons for Success:
Financial Section to include:
1.Cash Flow
2.Profit and Loss (P&L)
3.Balance Sheet
Other Supporting Documents
The Next Step:
The next step is what Coplete Full Marks Consultnts Limited, can do for you in this regard. We still have the full detail and templates for this business plan.  Therefore, if you have need for this business plan call on us on +234 8034347851 and cfmclimited:gmail.com. We will help you get your tax clearance certificates and make your annual returns at CAC. Please call us for accounting and auditing assignments.
Check out these management planning topics:
Existing Company Business Plan  Format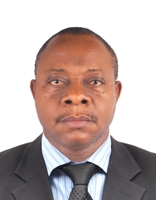 Founder/Managing Partner of Complete Full Marks Consultants Ltd. An Economist turned Chattered Accountant and Tax Practitioner with over 37 years of industrial experience.