How Recharge & Get Paid Create Wealth for You
This post on how Recharge & Get Paid Create Wealth for You answers questions like; how does RAGP work? Is scheme legit? How can I make fast money online? How do I register and get my e-wallet? Yea! Here is how you get the registration form. Indeed, this is how RAGP Create Wealth for You.
Recharge & Get Paid
RECHARGE AND GET PAID (RAGP) is a 100% Nigerian owned telecom company registered with Corporate Affairs Commission (CAC) with RC Number: 1279919). RAGP is not a Ponzi scheme. But a telecom marketing business scheme that makes you a distributor for DSTV, GoTiv, Electricity companies, Telecom companies etc. In fact, anything marketing online. You'll be given marketing platforms for these. One particular feature is that you get your commission for buying and for selling. No other marketing scheme does this. In addition, you get commission from your referrals as your underlines register.  RAGP is licensed by Nigeria Communications Commission (NCC) to carry on telecom-related businesses
Creating Millionnaires:
Consequently, currently, RAGP is a platform that create millionaires among Nigerian populace. As a matter of fact, it gives you the license (Right) to own and operate your own Virtual Top Up (VTU) business in the Telecoms Sector with Airtime, Data & Utility Bill Payments right from anywhere you stand at a time. RAGP is the simplest, easiest & fastest way to achieving good wealth. My dear, it helps you set up a Plan B financially and earn residual income seamlessly. The fact is that you may not need an office for it. You can do it while working. In fact, you working and owing an office/shop promotes it more.
How Recharge & Get Paid Create Wealth for You – Features
(A) REGISTRATION PACKAGES
Registration is at Seven (7) different categories. It's a platform that allows you invest and grow as per your affordability and convenience. See the categories below.
1. Basic = N5,000
2. Bronze = N10,000
3. Silver = N20,000
4. Gold = N30,000
5. Diamond = N40,000
6. Platinum = N50,000
7. Executive Platinum = N100,000
(B) Upgrade is allowed.
( C) At joining:
You have access to VTU wallet, used to sell Airtime and Data (All Networks), Cable TV Subscriptions (DSTV, GOTV and Star Times).
(D) TARGET MARKET:
General public, family, friends, colleagues and customers.
(E) THE EARNING POINTS:
The following earning points apply.
1: You get some percentage paid back as commission when you recharge Airtime, subscribe for Data plan or pay for cable TV.
2: And, when you help others recharge Airtime, Data or cable TV – you get paid.
3: Anytime you introduce people into this business, you get paid 20% of their registration money.
4: You get paid also when people re introduced or buy Airtime or Data.
5: And, when your down-lines introduce others.
6: By being a member, you get to enjoy all the mouth-watering incentives at any time you qualify
7: Monies earned are paid into ur online purse – e-wallet.
8: Earning is for life because Airtime and Data are the most pressing need after food.
WHY SHOULD YOU JOIN RAGP?
Please, check if the following incentives make sense for you.
* Financial Freedom, Avenue for passive income
* Opportunity to own your VTU business and build a community of Airtime and Data Users
* To recharge with ease
* To visit Dubai for free as many times as possible
Monthly bonus of N100,000 aside other commissions
* You are N50.1 million richer than you were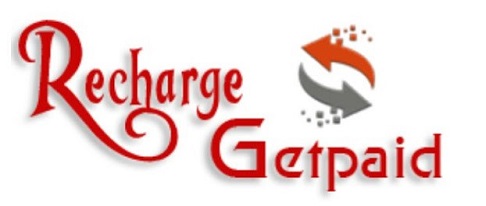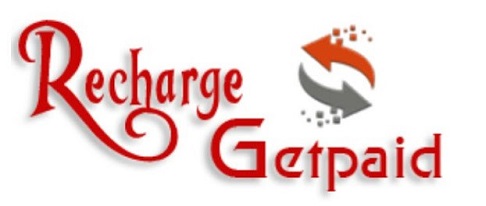 ADVANTAGES OF RAGP OVER OTHER COMPANIES
* Leveraging on viable product – (MTN, Airtel, Glo and 9Mobile).
* Bill Payment portal (DSTV, GOTV, Startimes, PHCN and many more coming).
Does not wipe off of points – accumulated points are used to qualify for the incentives over time.
* No balancing of legs to earn or get incentives.
* Monthly target is not necessary,
But normal Banking transactions is limked up.
* Dual earning availability – (VTU Commissions and Referrals).
BENEFITS & INCENTIVES:
1. Instant registration bonus of 20%
2. Instant Referral bonus of 20%
3. Instant indirect Referral bonus of 10% – 1%
4. Leadership bonus N100,000
5. Dubai trip or N500,000 cash
6. Car award or N2m
7. House Fund worth N3m, N4m & N6m
8. VTU Bonus from downlines
9. Referral bonus to your 10th generation
HOW DO I START?
a. Get a referral person. In this case call me on 08034347851 to add you up and process your registration.
OR
b. visit www.rechargeandgetpaid.com
* Then, Click on Join Now
* Referral ID: (Princoso123)
* On the site, your username is your Referral ID so choose a unique username
* Choose the registration package you want to start with
*After your registration, make payment through Bank wire (Cash deposit/Transfer)
After payment, fill the Bank wire and await your account activated.
Note: Unpaid registration deletes after 48 hours.
At every given step, contact the person that added you here for help or call 08034347851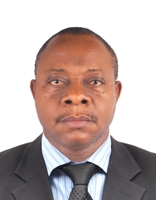 Founder/Managing Partner of Complete Full Marks Consultants Ltd. An Economist turned Chattered Accountant and Tax Practitioner with over 37 years of industrial experience.