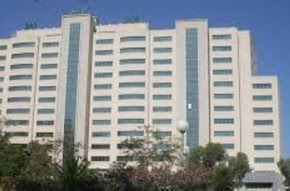 Sample Business Plan Suitable for Bank Loan is one that deserves special attention. This is because the banks can't risk investing their hard-earned fund into your business without being sure of repayment. Another thing they watch is the possibility of reaping long-term returns worth many times their original investment. Therefore, they will want to see a well-structured business plan that demonstrates that you have a clear mission. In fact, a loan proposal is a document intended to communicate business facts and projections. So, to persuade the bank of the merits of your case, everything helpful to achieve this objective should be presented. Check out this Sample Business Plan Suitable for Bank Loan
Furthermore, Sample Business Plan Suitable for Bank Loan must be accompanied with a suitable loan proposal letter. In fact, there are company profile formats for bank loan as well as personal profile formats for bank loan. This Sample Business Plan Suitable for Bank Loan introduces all of these to you here.
Common types of small business bank loans: @ Sample Business Plan Suitable for Bank Loan
These are classified into Long-Term Loans, Short-Term Loans, Lines of Credit and Alternative Financing.
These could still be classified in terms of the rate. So, there could be Fixed-rate loans and Variable Rate Loans. There could also be Secured and unsecured Loans. Your business plan should be able to define the type of loan you want and the associated commitments.
Sample Business Plan Suitable for Bank Loan – Executive Summary:
This fixed interest long term loan is needed to finance the acquisition of machineries and automated tools for our proposed rice mill to be situated in Awka, Anambra state Nigeria. N30,000,000 is needed to fund the acquisition of these facility.
Our proposed rice mill is a rare business opportunity within our target operational environments. Our research reveals that there are over 2,000 local households involved in rice farming within this vicinity. Non availability of rice mill in this locality results in wasting over 50,000 metric tons of rice paddy annually. Considering the demand for processed rice in Nigeria, at this time, this business is in fact a rare opportunity to create wealth both for the owners of the business and the bank lending the fund. It's also an opportunity to offer direct employment to over 50 youths in the area. In fact, the multiplier effect on employments is estimated to engage over 2,000 men and women in indirect employment. In fact, this is to enhance the growth of our national gross domestic product (GDP). These are challenges which our investment will give results to within the first two years of our operation.
Business Profile:
Complete Rice Mill was established in 2017 with a monthly production capacity of 20 metric tons. This loan is desired to increase the capacity of the rice mill production to 50 metric tons per month. This rice mill has not suffered the lack of raw paddy for processing since its inceptions and there is no expectation that it will in the nearest future.
Complete Rice Mill Objectives:
Our objective is based on our desire to –
Meet our production target annually
Generate N120,000,000 turnover annually
Maintain over 60% market share in our target mill environment
Offer counselling services to the local farmers who produce most of the paddies we use.
Our values and objectives:
Our values are centred on honest dealing with our customers, giving them value for their money.
Market and Marketing:
The market is large for us to operate in. In fact, our mill is the first of its kind in this locality. That is why we are optimistic to generate over 60% market share in this environment. Our product and services really fits into the current national market.
Sample Business Plan Suitable for Bank Loan – Management Experience:
Our management has well over 7 years industry experience in rice milling business. Our Managing director is a graduate of agricultural engineering from a London university. He is supported by other capable hands in the rice processing business.
What sets our business apart from other?
We bring into this business:
A mechanised rice processing system in our target production environment
Mass production of processed rice giving rise to lower unit cost of production,
With the lowest per unit cost of production, we offer lowest market unit price for our products too.
Loan Request:
Complete Rice Mill hereby wish to apply for a fixed interest long term N30,000,000 loan from ABC Bank Ltd.
Loan Repayment:
The schedule for the loan repayment is as shown in the table that follows.
Collateral:
As a matter of fact, because this loan is associated with agriculture in Nigeria, the collateral on this loan is going to be the equipment procured with the loan. This is part of financial incentives granted to agro-related projects in Nigeria. We also enjoy a tax holiday of 5 years and are VAT exempt.
Personal Financial Statements:
Our Managing director is a successful businessman. He has been involved in other lines of business since he retired from Nigerian Railway Corporation 10 years ago. His personal financial status is contained in his personal financial statement attached as appendix ii.
Business Financial Statements:
On the other hand, our business financial statement including our current bank statements are also included here.
Financial Projections: @ Sample Business Plan Suitable for Bank Loan
Our financial projections, turnovers, income statement, balance sheet and other financial projections and ratios are shown below.
READ ALSO:
The Final Part:
The final part of this business plan can be obtained from us at a minimal cost. It's a comprehensive feasibility analysis of the project. In fact, because no two business plan is the same, we will ensure you have your specific feasibility analysis done for you to suite your purpose.
Contact us at +234 8034347851 and cfmclimited@gmail.com If you enjoyed this post, please share to reach your friends. Like us and follow us on our social media handles to guarantee your regular updates