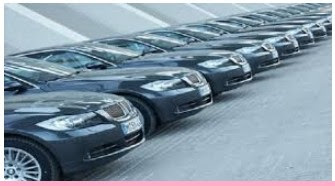 Sample Business Plan for investors in Nigeria are business plans that you can send to potential investors. The objective is to attract their money into your business. Therefore, you need to tailor the business plan to suit them. Our  Sample Business Plan for investors in Nigeria displays all of these  
As a matter of fact, such investor-related business plan will tell the venture capitalists and angel investors what they need to know about your business. Therefore, they must know if it's an existing business or a start-up business. These will help them   decide whether or not to invest in your company..
Furthermore, because they risk investing their hard-earned capital into your venture with the hope of reaping long-term returns worth many times their original investment, they will want to see a well-executed, investor-ready plan that demonstrates that you have a clear mission.
What the Investor wants to know:
As a matter of fact, here, we present you a sample Investor-related business plan indicating all the elements they would want to watch in your plan.  Therefore, your business plan must give detailed entrepreneurial vision. It must be able to describe the strategy and operations of the proposed venture. Again, it must bring together the key elements of your business giving full  details about your products and services, the cost, sales and expected profits.
In this connection, you will have to organise your write-up in certain headings. Such headings will include your Executive summary, Company description, Market analysis, and Organizational management. Then don't forget Sales strategies, Funding requirements and financial projections.
Sample Business Plan for Investors:
In furtherance of this, this Sample Business Plan for investors in Nigeria is for Complete Spare Parts Dealer Enterprise. Complete Spares Parts Dealers Enterprise is a start-up business. It is located at shop No. 15  Kugbo Mechanic Complex, Nyanya, Abuja, Nigeria.  
The Executive Summary:
Complete Spares Parts Dealers Enterprise is a start-up Vehicle Parts dealership business that is involved in importing, distribution and retails of vehicle spare parts. These are vehicle serving parts, oil, engine components, body parts, and other associated vehicle accessories. In fact, our target are companies, government offices and individual vehicle owners and user around Nyanya town, Abuja city centre and their environs.  Furthermore, our products are original parts imported from France, Germany, Hong Kong and other industrial countries of the world. In fact, our products meet SON's international standard.
In addition, this business plan is to seek N30,000,000 15% interest p.a. loan from ABC Nig. Limited. Therefore, we are proposing that this loan will be used by us for 10 years. However, the interest element will be liquidated every financial year. After 10 years we will be liquidating this loan by paying N5,000,000 each year until it's finally liquidated.
Our Objective:
Complete Spares Parts Dealers Enterprise has the following objectives –
To import genuine parts from most industrial countries of the world.
To build enough stock of spare parts that will last 6 months at a stretch before new imports arrive.
This target we must achieve in the first year.
in addition, is
To achieve the sales growth targets of N80,000,000 per annum  from the second year.
Pursue aggressive gains in market share and average monthly revenue in the years ahead
Furthermore;
To target a 20% annual growth in turnover.
Put in place aggressive marketing strategies to achieve these.
To achieve steady net profit in the years of operation.
Install management capacity capable of  curtailing costs and meeting sales targets,
additionally,
To provide a cheap after sales support services for our customers
And, to provide quality customer service delivery
To ensure that our products prices are fair and at best possible prices within our target market.
Our Goal:
For the Complete Spares Parts Dealers Enterprise, our goal is to be the leading Vehicle Spare parts dealer in our target market environs.
Our Vision:
In addition, our vision is to provide a one-stop shop for accessing high quality vehicle spare parts in Kugbo in a desirable and conducive environment while offering products at fair and best possible prices.
Complete Spares Parts Dealers Enterprise Mission:
Furthermore, the Mission for Complete Spares Parts Dealers Enterprise is to exceed the customers' expectations by providing high quality products and exceptional customer care services in a caring and loving way.
Our Products:
Our products and services are –
High quality vehicle serving parts
High quality vehicle body parts
Imported engine parts and accessories
Variety of car model parts
Added are,
Good quantity of vehicle spare parts.
High quality  package delivery services
Supper Customer Care Services
Fair  prices
Consultancy Services
Sample Business Plan for investors in Nigeria – OWNERSHIP PROFILE
Nna Big is the Sole Proprietor.  He has over 20 years industrial experience, having spent 15 year of this in learning the business in Nnewi and Onitsha towns in Nigeria. In fact, he is experience in  spare parts importation having been travelling to Hong Kong and France regularly in the past 5 years.
Management Team:
Nna Big is the Sole Proprietor.  He has over 20 years industrial experience. He is the Managing director, who determines the policies and the operational models of the business. Therefore, he is the strategic director of the organisation. He is in-charge of importation orders and deliveries.
Mrs. Obosi Naji – (B.SC Marketing) – has over 10 years industry experience. These are experiences acquired in other related industries where she had worked. She is experienced in marketing strategies that impacts on business overall growth and development. In fact, she is the business development strategist and strategic marketer.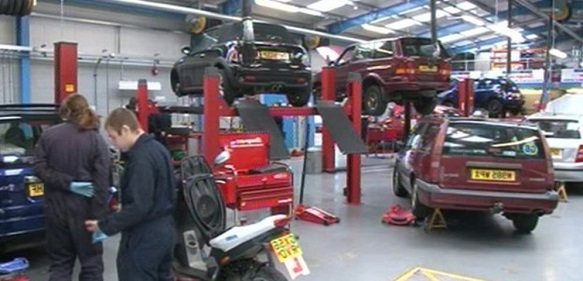 Competitor Analysis:
In Kugbo mechanic village are a lot of small and big vehicle spare parts retailers. Most of them are not direct importers. That is why we are optimistic that people will buy from us because of the following reasons:
Quality imported products,
Good relationships with vendors.
We are direct importers
Availability spares of the latest vehicle models in town.
And computerized/ICT  tracking system
Outstanding customer service
In addition are;
Faster spare accessing duration
Fair prices with discount offers
Involvement of sales representatives
Wholesale services available
What we brought into the Industry @ Sample Business Plan for investors in Nigeria :
As a matter of fact, we have brought so much into this market. Our marketing management dynamics and overall business growth and development strategies, we bring the following into the business –
Impact of marketing training skill and practical experience,
Capacity to consistently provide current and high quality spare parts,
Modern techniques for dispensing spare parts
Therefore, present wholesale system in addition to marketing reps that make us occupy reasonable place in the business value chain to a large extent.
Quality imported products for variety of modern cars,
Good relationships with vendors
And, our personnel bring into operation, marketing and promotional skills,
Sample Business Plan for investors in Nigeria – THE INDUSTRY
Automotive industry happens to be a leading sector of the economy when it comes to revenue generation and social growth. This industry includes companies and organizations that get involved in designing, developing, manufacturing, marketing and selling of motor vehicles. In addition, companies in the automotive sector produce and manufacture car spare parts along with the accessories other than engines and its parts. They also produce car tyres, batteries and chassis.
NBS Report:
Latest report from the Nigerian Bureau of Statistics (NBS) estimates the total number of vehicles in the country at about 11.7 million. Out of this the commercial vehicles holding is about 58.08 per cent of the number.
Same report highlighted that Nigeria Imported approximately 1.2m Vehicle in Six Years. That is to say, Nigerian economy received a total of 1,216,131 used and new vehicles importation between 2012 to 201.
It's believed that as Nigeria's economy grows middle-income, middle class sector is set to expand beyond 40 million. That means consumers will increasingly want their own vehicles. Meaning increasing demand for automotive maintenance and repair services.
We know that to boost the domestic automotive industries, the Nigerian Government introduced its National Automotive Industry Development Plan (NAIDP) in 2013. This will actually promote our business the more.
Automotive Sector
In fact, Nigeria is going to be Africa's next automotive hub, reckons PwC. In Its recent analysis it opines that the ratio of used car to new car sales in Nigeria is 75:25. And that for every new car there are 131 used cars on Nigeria's roads. This is very good for our business.
As indicated above, it's said that there were an estimated 11.7 million vehicles on Nigeria's roads at the start of 2017. As reported by the National Bureau of Statistics. It also said that of these, 44.5% are privately owned, and 53.8% are commercial. However, the age of the vehicles means there is a constant need for vehicle parts and accessories. It is estimated that over 60% of cars on Nigeria's roads are more than 12 years old. Again, only about 11% are under five years old.  In fact, the size of the imported vehicle market in Nigeria is currently estimated at Naira 1.2 trillion (approx. $3.3 billion). Again, an estimated 70% of this is second hand vehicles –  tokunbo.
RELATED TEMPLATES:
CALL FOR COMPLETE PACKAGE
For your comprehensive Sample Business Plan for investors in Nigeria, contact us on +234 9053130518 or email cessummit0518@gmail.com. The comprehensive BP will include detailed financial analysis.
In fact, if you have need for a bankable business plan, we will assist you write a detailed, strong and winning business Plan for any purpose. As CAC accredited consultants we will also assist you register your businesses. In addition, as chartered accountants, we audit and produce your annual financial statements and make your tax returns. Just contact us immediately. Thanks for vising this site. Please continue visiting and reading through our articles. These lucrative business information are offered free. Though for us professionals, we spent time, effort and money to acquire the knowledge.