Challenges of Artisanal Small Scale Mining in Nigeria are real. In fact, they are Challenges of Solid Mineral Mining in Nigeria for Artisanal Small Scale Mining. They are the answers to, what are the problems of mining in Nigeria?
Who Needs This?
As a matter of fact, if you are an existing miner or an intending miner, this article is meant to educate you on the Challenges of Artisanal Small Scale Mining in Nigeria. In fact, the post is to equip you with all mining essentials. So, if you are involved in the mining of any of the following;
gold,
Zinc & Lead,
sand & gravel,
Coal,
lignite and coke.
Columbite,
wolframite,
tantalite.
Bitumen.
Iron ore
And Uranium and others, then, this post is for you.
Challenges of Artisanal Small Scale Mining in Nigeria
On the other hand, we present you an opportunity of owning your own mining business. At a time like this when price of crude oil is failing, you need a mining license. So, contact us for your mining business incorporation @ CAC, Mining license from mining cadastral office and export/import license. You will also need other statutory certificates plus your mining Business plan and investment proposals. Our business plan for you will be customized. In that case, will proffer solution to the highlighted mining challenges. Those re what will make your mining business as lucrative one. Contact us on +234 8034347851 or cfmclimited@gmail.com.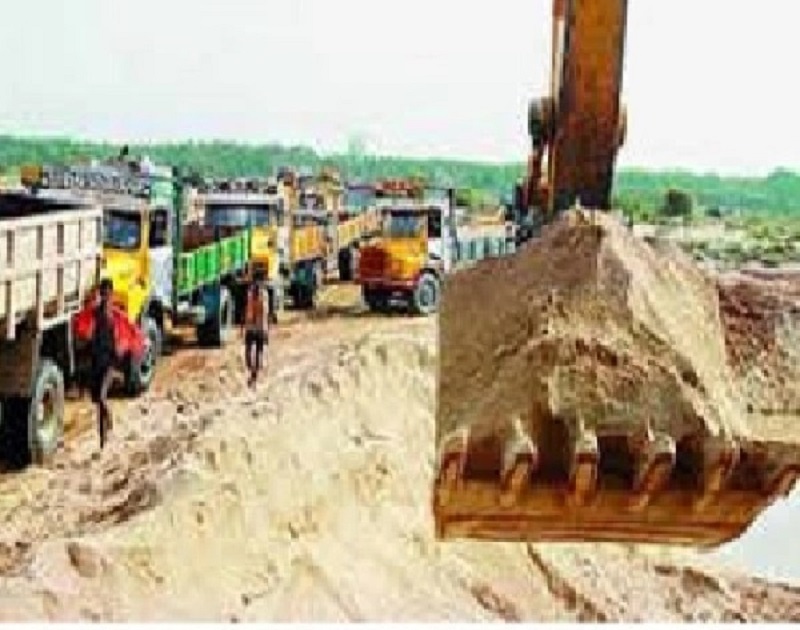 Challenges of Artisanal Small Scale Mining in Nigeria:
These include:
Infrastructural difficulties:
This is a general national industrial challenge. The mining industry is not an exception. Government has to put in place certain essential amenities to carry out mining operations effectively. These include, good roads, regular power and water supply. Therefore, the host communities of mining activities should be provided with high-grade road networks, regular water and power supply to improve mining processes.
Inadequate finance:
Mining business requires huge capital investment. In Nigeria, this is lacking. In fact, the mining sphere in Nigeria is controlled by small mining companies which lack adequate funding to develop the industry. The resultant effect, is that many of these companies use illegal techniques and equipment to carry out mining processes.
Lack of accurate geological data:
This is another major challenge. In fact, the mining industry in Nigeria faces the problem of scarcity of accurate geological data. This means that the information on minerals quantity and locations in Nigeria is inadequate. In fact, there is yet a substantial dependence on data produced over 50 years ago.
Lack of well-equipped laboratories:
This is another challenge. I witnesses a Nigerian mining company send samples to Ghana 5 years ago for laboratory analysis. So, having some well-equipped laboratories is necessary. This is because, they provide efficient research for different minerals and mining products. This becomes crucial during explorations and processing to improve product quality.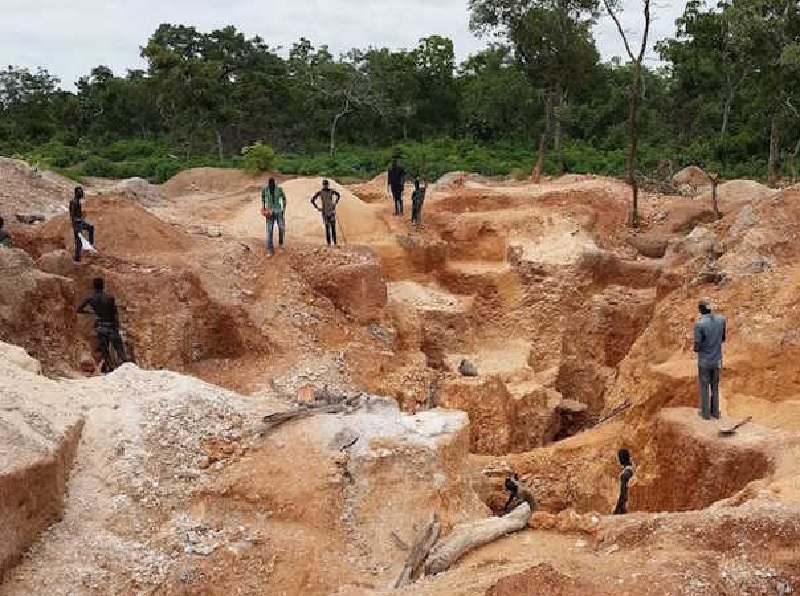 High Employee Health Risk:
You should be aware that mining business generally is a risky process. The degree of risk in Nigeria is seem to be much higher than in many other countries of the world. In those other countries, technological progress and genuine regulatory organizational structures have helped to decrease the risks.
Regulatory Inefficiencies:
What commonly we call government policy summersault is the problem here. One would say that Nigerian mining business is not regulated correctly. This has made it accessible for illegal mining. It's said that the authority entrusted with managing this business is under-equipped for the work.
Illegal mining companies
That means must of the artisanal mining operations going on are illegal. They are not registered businesses. They don't pay any form of tax to government. They mine from back door and sell through back window. Thinking to make the whole money for themselves, they lose government incentives attached to mining business in Nigeria.
Poor regulatory Framework.
This is the absence of proper law and changeable state policies. In fact, the continuous changes in the attitude of the government on matters concerning mining discourages foreign investors. In fact, I know of a mining company that a particular state government wants to take over their mining licenses by force.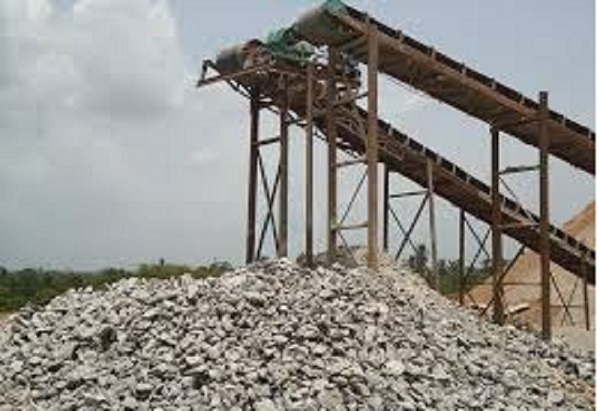 Low productivity
For the above reasons, the productivity of native mining industry is rather low. This is addition, due to the usage of old machinery and mining techniques.
Challenges of Artisanal Small Scale Mining in Nigeria – The Solutions:
Solution to challenges must be deliberate. The problems of mining industry in Nigeria is enamours. We proffer certain solutions as follows.
On infrastructural difficulties government should make efforts to provide access roads, portable water, and regular and quality power supply all over the country. These will support mining in Nigeria get to the next level.
Inadequate financing is another factor to look into. Miners should endeavour to have good legal formations. Such will foster collaborations and synergy building in partnerships and for investors to come in. When these are in place, it will be easy to enjoy government funding incentives. The established mining permit should also be satisfactory as to guarantee getting of loan in Nigeria.
Challenges of Artisanal Small Scale Mining in Nigeria
Furthermore, is to up-date an accurate geological data. In fact, efforts to develop new geological data have to be renewed. This is because, it's not appropriate to be using data of more than half of a century old and be expecting a 21 century success in the industry.
In addition is the building of modern mining laboratories. In fact, providing standard and well-equipped laboratories. This can be by both the government, mining companies and individuals will enhance mining development.
Another factor, is the creation of safe working conditions for mining personnel. A well organised and regulated mining industry will guarantee a safe working environment.
In addition, on Challenges of Artisanal Small Scale Mining in Nigeria
Government should pay attention to good regulatory and functional controls. There must be functional control of the mining industry. That is what will allow the state power to get taxes from all companies and individuals involved in the industry.
Furthermore, is the fact that government should endeavour to create a level playing ground for all mining investors. If possible up-date existing laws and policies where necessary. This is requires proper legislation on related laws. These would guarantee clarity in the process of allowing mining permits. It will also secure the safety of ownership. And, support ambitious economic growth, and lead to significant growth in the Nigerian mining industry.
Challenges of Artisanal Small Scale Mining in Nigeria – NOW READ ALSO:
How you may overcome these challenges:
In fact, if you must overcome these challenges, you have to adhere to our business counselling model.  Firstly, we advise you have a mining platform in place. In fact, we will help you create this platform quickly. So, contact us for following initial processes;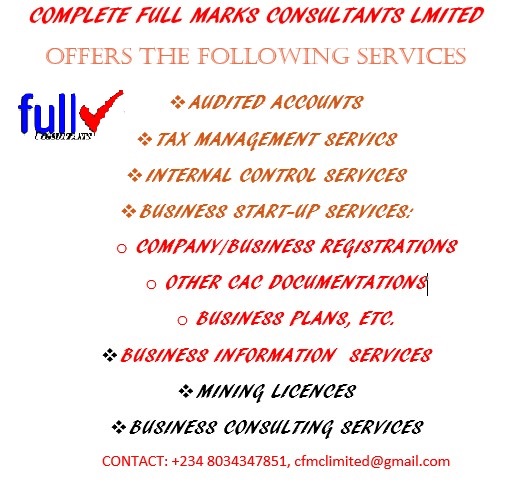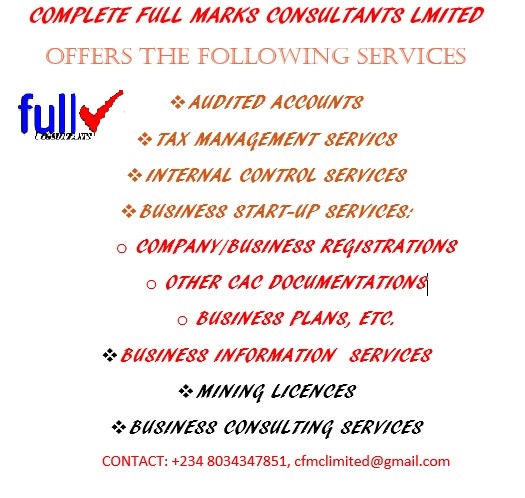 Business incorporation at CAC – Register your business here
Your Mining license
Your Mining Business plan
Mining Tax management processes
Statutory annual returns both for ACC and FIRS
Business consultancy services etc.
Our Contacts:
Contact us on +234 8034347851 and cfmclimited@gmail.com.
Share for us:
Finally, we want to give you this opportunity to reach a friend. Just click any of our social media buttons on this page to share this article. Again, like us to follow us on our Facebook page. Thanks.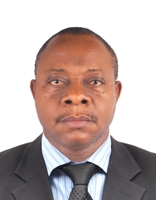 Founder/Managing Partner of Complete Full Marks Consultants Ltd. An Economist turned Chattered Accountant and Tax Practitioner with over 37 years of industrial experience.