How to Avoid Mistakes While Incorporating Clubs-churches & Other NGOs.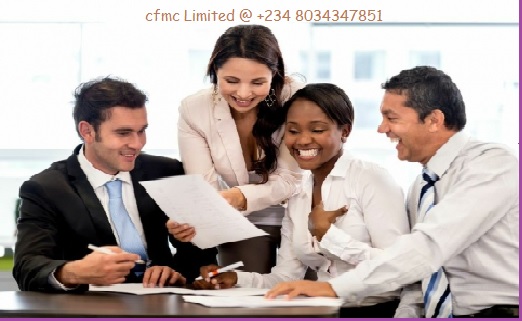 How to Avoid Mistakes While Incorporating Clubs-churches & Other NGOs. These are mistakes that could cripple your Non-profit start-up. In fact, they are part of Non-profit Board Governance mistakes that bring about initial setbacks in the registrations of your NGO. Overall How to Avoid Mistakes While Incorporating Clubs-churches & Other NGOs details how to start an NGO and run it efficiently in Nigeria right from the onset.
How do I avoid mistakes in selecting our club name?
What are those special names we must avoid?
Can we use those names that require C.A.C. consent?
Are abbreviations or Acronyms allowed in the names of NGO?
Are there certain repetitive phrases to avoid?
How to Avoid Mistakes While Incorporating Clubs-churches & Other NGOs.
Yes! These are the questions we are to answer in this post. Their misuse form over 80% of the ministers you make while choosing names for incorporation. Experience have shown that they cause serious delays in registering your club and town meetings. Even churches and other NGOs.

How to Avoid Mistakes While Incorporating Clubs-churches & Other NGOs. – Capacity to to be Trustee Member
In the first place, trustee members must have the capacity to register incorporated trustees. They must be trusted and adult members of the community of persons bound together by custom, religion, kinship, nationality. These then are associations established to promote educational, religion, scientific, social development, cultural, sporting etc. activities.
Secondly, choose the class of entity you are interested in. You must know what you want. Registration of companies, business names, incorporated trustees (NGOs) fall under different classes of entities. Each one has its specific requirements and applications. Get this right now.
In fact, incorporating your organisations involves selecting good name. Then, name availability search. You need to know that any of these highlighted errors could make you search for name availability severally. Once the mistake is there, C.A.C. will always reject the name. Every name approved are then reserved for you for 60 days. If you need to manage your reserved name, please contact us.
How to Avoid Mistakes While Incorporating Clubs-churches & Other NGOs.
Registration Process:
In addition, incorporating your organisation requires registration processes which include newspaper publications. This is another area you have to be very careful. Every information used here must be correct. If you know what it means to raise another newspaper publication while you are at the verge of registration, and wait for another 28 days, then you really appreciate the importance of doing things correctly at this stage. One important advice here is that consultants should be able to manage their clients properly here. Please, assume your clients don't know anything about this, so that you can do things correctly. A lot of the " I too know" clients, especially, the most educated ones, could push you into mistakes.
Furthermore, is the filling of the necessary forms and documents. Ensure, the club constitution and object clauses are perfect. Ensure the names of the board of trustee members are accurate and tallies with what you published in the newspaper. The names must be in sequential order as in the ID cards. Please, note that this will also tally with the respective trustee member's BVN. Otherwise, such trustee member will pose a big problem for you in your banking operations. You can avoid using such members with such problems as trustee members.
Lastly, make sure you make the correct payment. The statutory payments are specified and nothing less can be paid for it. If you pay more, you are just a patriot.

How to Avoid Mistakes While Incorporating Clubs-churches & Other NGOs. – What more do you need to avoid?
Errors to avoid by C.A.C
You must avoid names prohibited by C.A.C. Such name are those capable of misleading members of the public as to the nature and extent of it activities. Others are those considered as offensive, undesirable, and contrary to public policy/interest.
Avoid CAC restricted names. These are those that are identical or similar to existing ones. Any name consisting of the words ' chambers of commerce' may not be allowed as ordinary company or NGO.
Again, avoid names that require C.A.C. consent. That is to say, you must seek for the commissions consent if you must use the words Federal, National, Regional, State government, municipal, chartered, co-operatives. group or holding, and consortium.
Self-made Errors:
Furthermore, avoid using abbreviations/acronyms of whatever nature. C.A.C will reject it. Again, avoid using repetitive phrases. Phrases like Forum and initiative can't work.
Foreigners' Status:
Furthermore, in as much as the Nigerian laws allow foreigners to own 100% shares in business in Nigeria, you must note the type pf businesses they must not get involved in. They must not be involved in entities for production of arms and ammunitions, narcotic drugs, military/police wears and appliances. Remember too, that for foreigners to register businesses in Nigeria, they must possess and present their residence permit. Note also that foreign companies on invitation to Nigeria for specific assignments by government, regional government, donor agencies and other international organisations are temporarily here and need not register as Nigerian companies.

How to Avoid Mistakes While Incorporating Clubs-churches & Other NGOs. – What you stand to gain:
Yes! I know you have gained a lot in this publication. There are a lot more in this website for you. Just search them out now. They are free tutorials. They are also here to let you know what we can do for you. To get our NGO support services, you can contact us today @ +234 8034347851 or cfmclimited@gmail.com. Such services include your incorporated trustee registration, administration, and business plan and c.a.c annual returns.
READ ALSO:
HOW WE MAY HELP YOU OUT:
There are a lot of services we can render to help you in establishing, running and regularising your club, meetings, church etc. organisations.
(1) Filing Of Annual Returns For All Entities – Private, Public (Plc), NGOs Etc.(2) Change Of Directors, Trustees, Partners, Secretaries Etc. (3) Change In Share Holding Ratios, (4) Liquidation Processes, (5) Change In Registered Address, (6) Change Of Name In Whichever Class Of Entity (7) Conversion From Limited Co, Plc, Unlimited Co. To Any Other Type, (8) Changes In Authorised Share Capital,(9) Changes In Memorandum And Article Of Associations,(10) Replacement Of Lost Documents – Get Certified True Copy(11) Changes In Ngo/Club/Churches Constitutions,
Overall, to get more corporate services information on this site,please, Google site search for completefmc. That is, type whatever you want to search for on google by adding /completefmc at the end to get you right inside this site. e.g. Incorporation services/completefmc.com will take you to other clubs/society registration informtion on this site. Just try it now.
Furthermore, click to read the highlighted comments on our pages.
Lastly, make maximum use of our social media buttons. You can do this by utilizing our share, follow us buttons and comment box. I tell you, these will keep you connected with us. Remember, that by sharing you maintain a good bond of fellowship.