How to avoid business failure post COVID-19 – Here is the post COVID-19 magic. It details patterns of business after COVID-19. In fact, that's how local SMEs should be managing their business risks associated with the COVID-19 pandemic. So, this is also how to protect your business in the midst of the coronavirus periods. And, this is How to avoid business failure post COVID-19
Now, is your business in trouble after 2020 COVID-19 pandemic? Do you want tips on how to get out of it? Here are several options available to you to avoid your business failing within and after COVID-19. Please, read on.
To start with, let's look at some strategies you should put in place for your business to succeed.
Start to keep Business Records to avoid business failure post COVID-19
To be a smart business owner you have to know the importance of keeping detailed business records. That's what gives you a clear picture of how your business is functioning. In fact, it shows you if and when your business is heading for a financial downturn.
Furthermore, you have to know that this is a legal requirement. In addition, complete and accurate record-keeping will make things easier for you at the end of the year when you have to prepare your annual accounts. In fact, the tax office is interested in this aspect of your business activities.  Therefore, it will help you manage your business cash flow. In this case, you will be aware when your business is making a profit or loss. This is good for How to avoid business failure post COVID-19
With this type of good record keeping you will be able to have clarity about your business short and long-term activities. Do you see how and when to put in place strategies to prevent business failure?
As Chartered Accountants, we could be of help to you here. Do you want to address your internal control issues? Or audit and prepare your end-of-year financial statements? Get our contacts below.
What COVID-19 Taught Us:
COVID-19 taught us to think ahead by planning for the unexpected. Therefore, successful entrepreneurs look beyond the now and think more about the future. Although you can't predict what tomorrow brings, you can secure your business against likely recessions. It's good to keep in mind that COVID-19 may be around for a while. Remember, the lockdown we all had? I am glad that after that many, even core civil servants are now thinking about alternative sources of income.
Ford Motors Example:
As a matter of fact, be wise like Ford Motor Company. Do you recall the financial crash between 2008 and 2009? Do you know that many entities went down with it? But, the reason why Ford Motors didn't sink was because they assessed and restructured their debts. In fact, to fix the issue, they increased the funds in their cash reserve accounts. That was why when the recession hit hard, Ford Motors was not affected. You can think likewise, even now. Yours could be other measures. This is essential for How to avoid business failure post COVID-19
We know that no business is secure against the unexpected. Because, there could be anything from natural disasters such as floods, hurricanes or earthquakes to manmade manipulations. Therefore, other misfortunes could be theft, bad investment or sudden governmental changes that may affect your business.
What you can do now!
However, there are ways to prevent certain disasters from striking. Notwithstanding, keep up to date with the latest news and evolving business developments. Put effective security measures in place to prevent thieves from breaking into your premises. Again, insure your business against natural disasters. Don't invest before doing your homework. These are some of the precautions you can put in place to prepare for the unexpected.
Post-COVID-19 Customers Need Taking Care of On How to avoid business failure post COVID-19
Customers are getting hard to get these days because most people's consumption function is down due to lack of purchasing power. So, treasure the ones you now have.
In fact, do you know about this business axiom – the customer is the King? This is because your customers are the lifeblood of your business. Without them, you may pack up and shut down. Do you know why? I tell you; they generate the turnover you need. So, look after them well. Read more about How to avoid business failure post COVID-19
As a matter of fact, it's essential to treat your existing customers like kings and queens. Again, Why? It's harder to get new ones, but easier to drive existing ones away, if you're not attentive to their needs.  So, do your best to make them the heart of your business. And, if you promise your customers something, keep to it. So, be honest with them.
As a matter of fact, if you treat them like gold dust, they will recommend you to friends and family. They will remain loyal for years and spend lots of money with you. That is why you must do your part by establishing a strong relationship with them. If possible, get to know them better by carrying out constant research and surveys on them.
And, then, always implement their feedback, ideas, and suggestions. Do you know that researching for attitudes to your products or services will help identify problem areas as well as potential solutions? This was the opinion of Richard Holden, head of franchising at Lloyds TSB. He further opined; "Customer research might even highlight areas for future product development but never expect your clients to come up with all of your ideas."
Post-COVID-19 business requires a functional marketing strategy On How to avoid business failure post COVID-19:
Do you know that the only way to connect with customers is to have an effective marketing strategy? What about your KYC? So, first, know who your customers are and understand their needs. Nailing this will make sure your product or service is right for them. Don't be rigid in your approach. Flexibility is important in the business world because customers' needs are dynamic. You must tune in to what they are looking for so you can deliver to them what they want to buy. This is why you have to constantly monitor and evaluate your marketing strategy to check for efficiency.
Do the following! How to avoid business failure post COVID-19
Now, when you have all the information about your target customers' needs, get in front of them. So, advertise, use social media, write good blog posts, and take part in exhibitions. As much as you can, use public relations resources or other marketing strategies. Employ only the ones that bring in results. Show your customers why your products or services will reduce their suffering and improve their quality of life. In fact, ensure your products or services solve their problems or address their burning desires.
As a matter of fact, invest in marketing because that is what will bring your ideal customers to you. Do you know that Coca-Cola is one of the most recognized brands in the world, but they nevertheless spend billions of dollars every year on their marketing efforts? Do not think they are fools. In fact, they know what those dollars will bring back to them. This is good for How to avoid business failure post COVID-19
Avoid Competing with your competitors during this period:
Your competitors are not your enemies. In fact, your competition can be a stepping stone for your business growth. So, don't be afraid of them. Therefore, instead of worrying about them taking away your customers, study their moves. Studding the move of your competition will reveal to you what you can do better than your competitors?


RELATED TOPICS: ON How to avoid business failure post COVID-19
Summing Up: How to avoid business failure post COVID-19
Finally, in summing up, know that your business is also an immense part of your life. That is why you must put in your all into making it work. I know that you wouldn't risk losing your home. So, why treat your business with levity? Can you see that the success or failure of your business depends on you? So my dear wake up!
Our Team Efforts:
This content was put together by our team of business consultants. That is to show that we care. What we see within and after the COVID-19 pandemic period encouraged us to put up this. So, for start-ups, we can help generate business ideas. And, for the existing and ailing ones we can help with consultancy services that will rejuvenate the business again.
You can start by getting our Agro products Export manuals, business plan templates, and many more. If you need to boost your business financially – get our e-manuals for AGSMEIS loan online training – contact 08034347851 or cfmclimited@gmail.com
Business Financing Opportunities
There are also Business Financing Opportunities we can assist you process. In fact, with the ongoing program for CBN NIRSAL BOI AGSMEIS loan schemes; you can finance a new business or resuscitate an ailing business. In this program we train you to qualify for this loan. Furthering, we get you admitted on the application portal and prepare your business plan to complete the application process.
As a matter of fact, we can proudly say we have helped over 200 young entrepreneurs establish and resuscitate ailing businesses through this program. Can you show your desire for this by clicking this?
Our Professional Services: How to avoid business failure post COVID-19
Furthermore, for how to avoid business failure post COVID-19 –  along your various product or service value chain – we help register your business with the Nigerian Export Promotion Council, C.A.C., and update your other incorporation documents. In addition, we also deal with your tax matters and other contract bidding documents where necessary. In fact, as Professional Accountants, our office is a one-stop office for business development and support services. You need to contact us immediately.
OUR CONTACTS:
Please do contact us. Call +234 8034347851 or 09053130518. You can email us too via cfmclimited@gmail.com or completefmc@gmail.com.
Thanks. Do you want to help a friend or relative? Then, bookmark this page for onward sharing to them. Do like us on our Facebook handle too for further business tips. Just click here if this content was helpful YES or NO. Thanks for reading through How to avoid business failure post COVID-19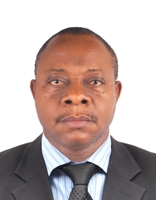 Founder/Managing Partner of Complete Full Marks Consultants Ltd. An Economist turned Chattered Accountant and Tax Practitioner with over 37 years of industrial experience.