Do you know about the 5 bonus tips For writing a grant proposal? Here they are. The 5 bonus tips to write a grant proposal. Have you been wondering how to go about writing your grant, funding and even a supply proposal? We have here 5 bonus tips to help you settle down and write one today.
This post, therefore, is good for those applying for NGO grants, federal or state government grants and more. In fact, if you are under pressure to present a proposal to an uncle for business aids, this post is for you.
Program criteria:
You should be able to know the requirements for such a program you are applying for. Your proposal must be addressing the program need. So, you should become closely familiar with all of the criteria related to the program for which you seek a funding grant.
A Project Manager is required:
Actually, a project manager is required here. You are either the good project manager or a good project manager is in your team. That means that in relation to the project or program on hand, you should how to plan, lead and deliver projects.
The Grantee or Donor: Do you know about the 5 bonus tips For writing a grant proposal?
You must know your Grantee. Therefore, understanding the organization that is providing the funds is important. We talked about industry related proposal earlier. So, understanding your grantee's goals and aligning your proposal to them is important.
A Unique Idea, product or service:
Furthermore, ensure that your idea or service is unique. Also verify that your program is not already funded by other government or private grants or is already implemented.
Show Tangible benefits:
This is important. In fact, result is important in everything. Therefore, ensure that the benefits generated from the Grant are tangible and measurable. Ensure too that it benefit a wide spectrum of your community. And that looking at the results both the donor and the beneficiaries see a good value for the money invested.


Summarizing: Do you know about the 5 bonus tips For writing a grant proposal?
Whether for social benefit or material benefit result must be associated with value created. And these must tally with the value of money spend on the project. Elephant projects don't have these values. For God's sake ensure your create good values for your community, constituency or organization for which this program is in place.
Help us to help you:
If you contact us for help your will also benefit from our services. Our services are not costly. We have the capacity to generate business ideas for you and make these proposal for you too. We handle both start-up incorporation and post incorporation services. The business plan we write for you is like no other. Contact us through
CAC INCORPORATIONS:
BUSINESS PLAN & FEASIBILITY ANALYSIS
FURTHER RECOMMENDATIONS:
Furthermore, did you click on any of the links above? This comprehensive links are to help you start off well. In fact, these will help you start and organize yourself and team work.
ALL YOU MUST KNOW ABOUT WRITING A FUNDING/GRANT PROPOSAL
Finally, have you bookmarked this page? Please, you have to do so now. I know you enjoyed this article. Was the article helpful? Just indicate by clicking YES or NO. Ok, you are free now to bookmark this page to share to your contacts. You can also follow us on any of our social media platforms. Good luck!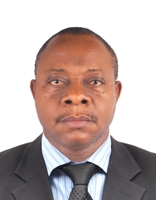 Founder/Managing Partner of Complete Full Marks Consultants Ltd. An Economist turned Chattered Accountant and Tax Practitioner with over 37 years of industrial experience.