The accredited Free driving school business plan for Nigerians – This is what we present to you here. So, if your question is, how do I start a driving school business or how can I promote my existing driving school, don't worry, here are all you need to do now.
This free driving school business plan is good for light car and truck driving schools. It's a business plan suitable for driving school project proposal. In fact, it proffers a solution to your driving school company profile challenges. The driving school financial plan is one of the best you can find.
The Business Features:
The accredited Free driving school business plan for Nigerians has a comprehensive propositions on the following segments of the business plan.
Executive Summary showcasing the purpose and overall highlight of the business plan.
Opportunity – all the opportunities presented by this business is in fact highlighted here.
Problem worth solving and Solution
Market – Future Markets and Market Growth
Product and services with detailed Competition analysis
The financial plan encompasses Forecast on Key assumptions with separate charts for Revenue by Month and yearly, Direct and indirect cost with details personnel plan. All the projected financial reports ar supported by relevant graphs and charts.
Company – this segment x-rays your business as a start-up or as an existing business. Your business and personal profiles matter here. I know you will like this.

Our form of executive summary is the best. Just follow us.
Executive Summary for The accredited Free driving school business plan for Nigerians
Complete Driving School offers a wide range of driver training services. This is because it is the ultimate goal of the company to be a one-stop facility for all driver needs. Our services include drivers registration, licensing, etc. Complete Driving School offers private and commercial driver education in Abuja, Central District Area. Notwithstanding, we are positioned as a low-cost facility with excellent service.
Our Objectives
The objectives over the next three years for Complete Driving School are the following:
Achieve sales revenues of approximately N1 million by year three.
Expand by starting up two more facilities (one in Nyanya, OR and the other in Kubwa)
Become the low cost provider of comprehensive driving education services in FCT, Abuja
Why Us?
In fact, people will patronize us for the following suceess driving factors.
Lower costs – This is to attract high turnover so that the company's gross margin increases to 60%.
Appointment of a cost control officer – This is for each of the new facilities. He will be answerable to the MD and the general manager.
Restructure our cost so as to institute a comprehensive cost reduction program throughout the company.
Cordial relationship with relevant government regulatory agencies.
Strengthen and pursue partnerships and strategic alliances with suppliers and the driving school association so as to further reduce costs.
Aggressively pursue contracts with organizations who need our services such as police departments, high schools and trucking agencies.
There are more to this. We offer you a comprehensive business plan with every stream of revenue well-articulated. The decision to get a copy is yours.
Make a decision:
Have you decided to start a driving school? Have you considered how to get the different types of cars needed and the necessary adjustment needed. But, Have you considered the various options available to obtain them? Is it outright purchase or leasing? And before you go far, based on the option chosen to procure your cars, you have to decide how many number of cars you intend to start with, bearing in mind that the higher the number of cars and professional drivers your business owns, the more earnings your business makes. Remember too that the cars have to be well maintained, so that you could enjoy a high turnover.
Now, you can contact us to order for your free copy. In fact, for this business plan, you can contact us on +234 8034347851 or cfmcliited@gmail.com.


RECOMMENDED TOPICS FOR The accredited Free driving school business plan for Nigerians
CAC INCORPORATIONS:
BUSINESS PLAN & FEASIBILITY ANALYSIS
FURTHER RECOMMENDATIONS:
Finally, it's really advisable to link up with the above links. Check for your tart-up process checklist. In fact, these will help you start and organize yourself and team very well.
Have you bookmarked this page? Did you enjoy this content? Was the article helpful? Just indicate by clicking YES or NO. In fact, you are free now to bookmark this page to share to your contacts. You can also follow us on any of our social media platforms. You are welcome!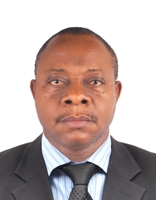 Founder/Managing Partner of Complete Full Marks Consultants Ltd. An Economist turned Chattered Accountant and Tax Practitioner with over 37 years of industrial experience.