Blog Topics
In this article, I'm going to concentrate on the following topics that are very important to the businessman. A good blog topic for a Businessman must centre on:
Accounting And Auditing
Business-Plan-And-Feasibility-Study
Business-Tips
Inspirations
Public Matters
Real Estate
Tax Management

BUSINESS TIPS as Good Blog Topics for A Businessman
In the beginning, the businessman wants to know what affects his business, how to go about certain plans and decisions. He is interested in other company news, consumers attitude, potential business partners, vendors, and more. Therefore he will be interest in topics like how to secure investors, launch a new company or division,
expansion of the business
into a new region or country, executive and key employee speaking engagement announcements, business expos etc.
MARKETING:
Again, Businessman is interested to learn about what promotes his business. Therefore topics on
marketing
are of great interest to him. He wants to know how best to promote Sales, holiday and institutional promotions, referral programs, new product or service launches methodologies, product or service contents, announcements of trade shows and events where the business will be in attendance, customer stories especially for market segmentation.
ACCOUNTING AND AUDITING AS A Good Blog Topics for A Businessman:
As a matter of fact, most businessmen are not trained in accounting or related courses. Therefore,the businessman wants to know about his
accounting policies
, accounting policy in Nigeria, Nigeria accounting standards, International Financial Reporting Standards.
Other areas of interests are in Nigerian standards on auditing, definition of auditing policy in Nigeria, and would ask 'what is auditing policy? what is auditing policy in Nigeria, and the content of auditing guidelines.
Generally, he would want to know, what are the duties of the external auditors, and how does the internal control system affect auditing standards.
 BUSINESS-PLAN-AND-FEASIBILITY-STUDY:
As you can see,the prospecting businessman wants a business plan and would want to carry out a
feasibility study
on the business ideas he is having. He wants to know what these two things are. Somebody need to explain to him that the feasibility study helps determine whether an idea or business is a viable one or not, and that feasibility study is filled with calculations, analysis and estimated projections while a
business plan
is made up of mostly tactics and strategies to be implemented in other to grow the business.
For an on-going business, the businessman needs also to know that business plan is a business road map which he must have in place all the time. He can do it monthly, quarterly, yearly or for some years, say for five year or ten. He has to know that he will need to carry out a feasibility study for every of his new ideas.
Therefore he must be able to know the difference between a proposal and a business plan; feasibility study and why it's important.
INSPIRATIONS – Good Blog Topics for A Businessman:
After all, the businessman needs to keep hope alive. He has to know how others made it. He has to know what led Mr A or B to become entrepreneurs. Therefore, he has to have some inspiring
entrepreneurs
stories,
successful businessman stories
, specific successful entrepreneurs and their story.
Within these stories he has to grab with certain things that describe leadership skills and experiences for running the business,and success stories of entrepreneurs in Nigeria and globally.
PUBLIC MATTERS:
Public matters matter a lot to the businessman. Public matters are issue that are important to the general public. Matters that are of public interest are those that affect the well-being of the members of the public.
Environmental
matters, regulatory agency policies or guideline, health matters in relation to ones products or services. In addition, political, legal, ecological, fiscal policies, public goods and services, are all important for the businessman to know about.
REAL ESTATE:
Wikipedia
defines Real Estate as "property consisting of land and the buildings on it, along with its natural resources such as crops, minerals or water; immovable property of this nature; an interest vested in this (also) an item of real property, (more generally) buildings or housing in general".
Yes,the businessman could be an
estate owner
or manager, therefore he needs information on; how to start investing in real estate, how to manage a real estate business, who is a real estate agent and how to become one.
Good Blog Topics for A Businessman – TAX MANAGEMENT:
Finally, information about
Taxation
is essential for every businessman. The businessman, therefore would want to know about the latest tax news in Nigeria, recent tax issues in Nigeria, Nigerian tax law, tax policy. Nigeria taxation system, the new Nigerian National Tax Policy, tax incentives, allowable and non-allowable expenses for tax purposes, donations allowable, e-commerce taxation, international tax treaties etc.
Others are, information on institutions that regulates or manages taxation such as Federal Inland Revenue Service, Custom Service, import and export promotion agencies etc.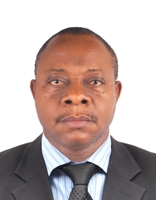 Founder/Managing Partner of Complete Full Marks Consultants Ltd. An Economist turned Chattered Accountant and Tax Practitioner with over 37 years of industrial experience.