This is How to start a Mining Brokerage Business in Nigeria. As a matter of fact, this is one of the mining business opportunities in Nigeria. In fact, considering that Nigeria has more than 93 certified Private mineral buying centres and more than 10 prototype Mineral buying centres by federal government, makes this business more potent. Consider again that there are so many artisanal mining activities going on in so many locations in the country. That means, there are a lot of work for a mining broker. Therefore, this is how to start mining brokerage business in Nigeria.
A Successful Mining Broker
Furthermore, business broker services are very lucrative businesses for good marketers. It actually involves a high network link with potential clients with potential customers. This is the path to becoming a successful mining broker. Additionally, brokers facilitate business owners and business buyers in the transfer of ownership of business resources. Therefore, the broker brings knowledge and skills that can make both the buying and selling parties better off.
At this point, I want to classify brokerage business into three. Some people are of the opinion that a business broker is a business that you can start in Nigeria easily with zero Naira. This is the first class. The second class require full formalities of a business. Such ones are the medium scale brokerage businesses. The third class are the high net-worth players. So, now, make your choices.
How to start a Mining Brokerage Business in Nigeria – Who Is Interested?
Are you? Which type of the business do you like to get into? However, no matter the brand you choose, this post is for you. In fact, when you want to write your brokerage business plan, this article will help you. Again, when you are defining your business through a concept note especially to generate a good memorandum of association to incorporate your brokerage business, please revert to this post. And, again when next you write your brokerage investment proposal, get this post as a working tool.
Mining Brokers Common Services:
These are integrated technical supports to mining business owners. Therefore, brokers –
Assist miners in establishing a Most Probable Selling Price Valuation (MPSPV) for their products
Develop a comprehensive information platform on the mining products.
Conduct buyer and sellers searches
Provide exposure for marketing mineral products to prospective buyers
Screen buyers for ability to complete a deal
Liaise with mineral buying centres for mineral availability and deal requirements.
Coordinate negotiations and provide deal structuring advice
Provide overall deal management guide for clients throughout the entire deal process
Help maintain confidentially of the deals
Provide consulting services to both buyers and sellers
Allow seller to focus on running the business while the sale process is on.
How to start a Mining Brokerage Business in Nigeria Related Topics: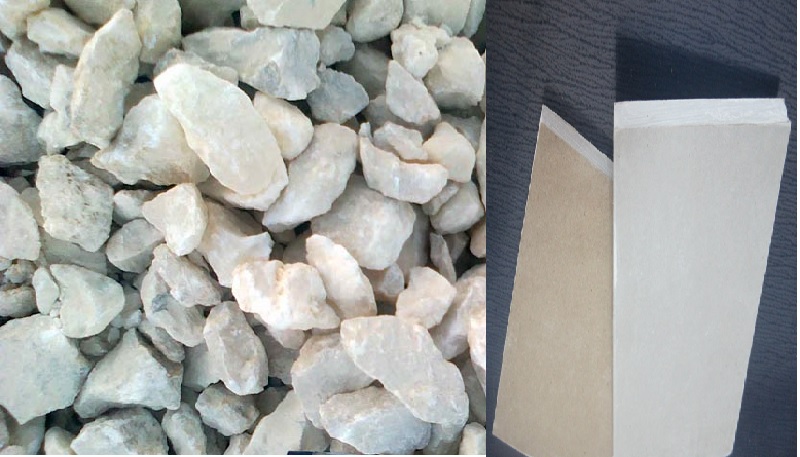 The next questions is, how do I start this business? So, now, get along with us on how you may start this business, sharp-sharp.
Get the Business Incorporate on How to start a Mining Brokerage Business in Nigeria:
An incorporated entity has every boldness to do its business. This should be a limited liability company. At CAC you will need to provide the following information;
First, get two names to search for the name's availability for your use. CAC will give an approval paper for this. So attach this approval paper during incorporation process. So, keep it safe. Other information include,
List of the first directors – minimum of 2, specifying their shareholding proportions. Added to this should be the directors personal information including residential address, e-mail address etc. Then, incorporations forms e.g. form C7, to be submitted. In fact, some other documentations may be required. Finally, make the necessary payments.
Tax formalities:
For your business to kick-off, your tax identity must be available. So, get your TIN from Federal Inland Revenue services (FIRS). This will help you for other things.
A Bank Account is required:
As a matter of fact, none one pays you cash nowadays. This is because the society is going cashless. Today, the risk of carrying bulk sums of money is very high. In fact, nobody does it again. So, please, take your incorporation documents and the TIN to the bank of your choice for bank account opening.
Research the Market Trend:
This is how to know about the products and market need. With the establishment of mineral buying centres, brokers would have so much to watch. So, find out the need of the market. Watch the product brands and make decisions. So, research along the product supply and demand value chain, for market trends. In fact, there are a lot of brokerage jobs starting from soil excavation, quarry mining, stone crushing, product delivery to tools and equipment sell or buy brokerages.
Research for Competition:
Furthermore, research on your competitors. Note their capacities of operation. Group them accordingly. Then strategically plan how to handle them. Your business plan can do this.
Get Your Business Plan Ready:
Your business plan will give direction on how, what and at what time to do things. In fact, it will give you all the analytical details of your business activities. It will further give you a breakdown of cost and revenue analysis.  A comprehensive business plan will take care of your operational logistics. It will define your management team and structure. In fact, it will research into the business SWOT, and marketing strategies. It will finally, present you with your business financial plans and forecast. Overall, you can also use the business plan checklist as your daily and monthly operation guide.
READ ALSO:
How to start a Mining Brokerage Business in Nigeria – How to get started:
Furthermore, do you want to start this business? Do you need help? We recommend you make contacts right away. It's better to contact Complete Full Marks Consultants (CFMC) Limited immediately.   As an experienced consulting firm, it knows where to start from.  In fact, it will quickly do the following for you to help you kick-start the business.
Business Start-up guide/manual
Business incorporation @ CAC
Import Export license if required
Comprehensive Business plan
Tax management Services
Statutory annual returns both for FIRS and CAC and others.
Business consultancy services etc. – mentorship and links with foreign and domestic supplies, middlemen and export/import forwarding agents.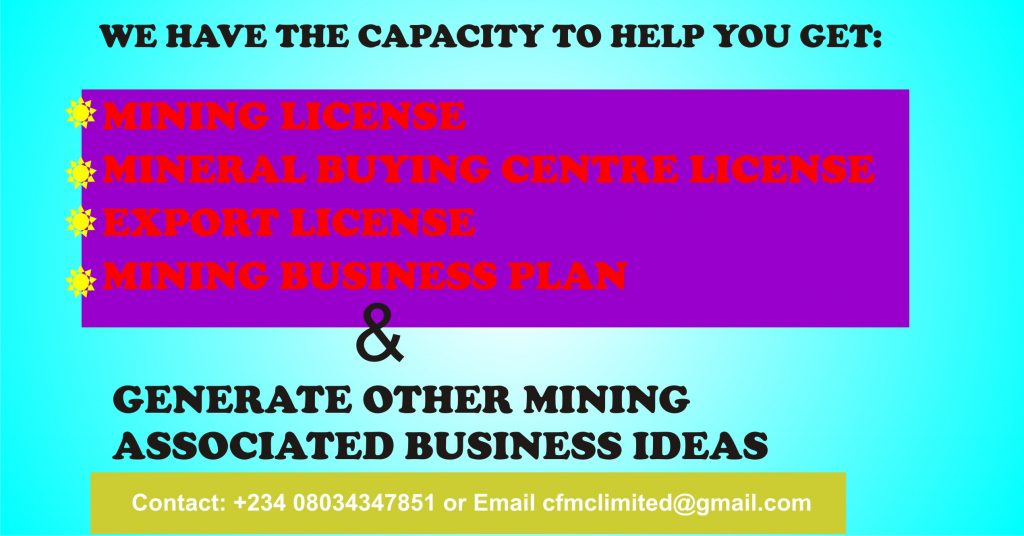 Contacts:
Please, contact us on +234 8034347851 or cfmclimited@gmail.com.
Indeed, if you enjoyed this post, please help us share. Thanks for doing that.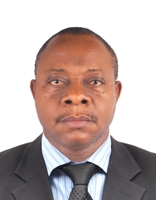 Founder/Managing Partner of Complete Full Marks Consultants Ltd. An Economist turned Chattered Accountant and Tax Practitioner with over 37 years of industrial experience.