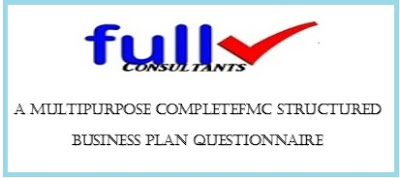 8 Key Growth Strategy For Your Business That Works Like Magic – You need Key Growth Strategies For Your Business That Work Like Magic. These include business growth hacks, growth marketing strategies, growth marketing tactics, strategic business initiatives and growth strategies for startups. Others relate to personnel capacity/talent management and business resources management. Get this 8 Key Growth Strategy For Your Business That Works Like Magic
As a matter of fact, this post proffers solution to your business growth challenges. Therefore,  included are completefmc management consulting growth strategy models that emphasises on winning business plan placement right from the beginning of your business.
Consequently, if you want to work on your business for  growth results this article is for you. In it are various  researched growth models, principles, that will work for you like magic.
8 Key Growth Strategy For Your Business That Works Like Magic
THE BUSINESS GROWTH STRATEGIES:
Take time to study this section. At the end let me know how it has help you. As Chartered Accountants and business consultants, there are still so much we can  do for you.
(1) Start Well with a Winning Business Plan.
Start well with good business ideas in a corporate concept definition.
In fact, a business Plan is A Written Document Describing The Nature Of The Business, The Sales And Marketing Strategy, and The Financial Background, Containing A Projected Profit And Loss Statement. It Is An Opportunity To Carefully Think Through Every Step Of Starting Your Company So You Can Prepare For Success Or Quite The Idea.
As a matter of fact, a Business Plan Is A Written Description Of Your Business For Tomorrow. It's Defining Your Business Future. It's A Document That Tells You What You Plan To Do And How You Plan To Do It. It's More Than You Jotting Down A Paragraph On The Back Of An Exercise Book Describing Your Business Strategy. As your business continues and grows it becomes A Business Appraisal Strategy.
(2) Establish a value chain proposition for your business to sustain long-term growth. 
In doing this, you must understand what sets your business  apart from the competition/others. Ans then, do the following, please.
Firstly, identify  your business primary and support activities
Establish the relative importance of each activity in the total cost of the product – what per centage of the cost of the activities  does it take?
Identify cost drivers for each activity – A cost driver is a factor that influences or contributes to the expense of certain business operations. The cost must be critical to the production. You can identify this in  the costs of labour, maintenance, or other variable expenses.
Now, work out links between activities – you must link your activities. Let it work as a system.
Furthermore,
Identify opportunities for reducing costs –  with good cost analysis  you should be able to know what cost reduction measures you can take.
Again, identify the customers' value-creating activities. Always consider your customers' perspective. Therefore, Understand what drives value for your customers
Consistently work to improve customer satisfaction, hence you must understand your business value proposition
Implement marketing models into your strategy. Consequently,  identify the customers and segments where you can create more value relative to competitors
Develop a memorable customer experience. Focus investments on your most valuable customers and  create a win-win price.
(3) Identify your ideal customer.
To do this try your best to:
Define your product or service from the customer's point of view.
Know the ideal customer for what you sell based on their activities.
And, determine the specific benefits your customer is seeking in buying your product. This is a target for you.
Then, determine the location of your exact customer. Yes! Where do your customers come from to patronise you
Then, determine exactly when your ideal customer buys your product or service. Peak time is important for your business
8 Key Growth Strategy For Your Business That Works Like Magic
(4) Define your business  key indicators.
There are so many business success indicators. Some are financial while others are non-financial. So it could be
Profit: Which one among the following are your concern? Gross profit or net profit. Profit before tax or after tax.
Cost:  If the emphasis is on cost  effectiveness  then find the best ways to reduce and manage your costs.
Earned Revenue Vs. Target/Budgeted Revenue:  Charting and analysing the discrepancies between these two numbers will help you identify how your business is performing.
Cost Of Goods Sold/Produced:This is the total cost of production or service rendered. This will include all direct cost of production. Remember that the difference  between turnover and this gives you the gross profit. From here, you can work out what your product mark-up should look like and your actual profit margin. This information is key in determining how to outsell your competition.
In addition,
Day Sales/Period Sales figures/Sales By Region: Through analysing your daily, weekly, monthly and which regions are meeting sales objectives, you can provide better feedback for underperformance.
Actual Expenses Vs. Budget Expenses: Compare your actual overhead with your forecasted budget. Understanding where you deviated from your plan can help you create a more effective business budget in the future.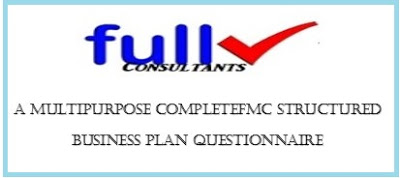 8 Key Growth Strategy For Your Business That Works Like Magic
(5) Define your  business revenue streams:
A revenue stream is a distinct source of revenue. You can have more than one source of income stream. This is commonly documented for the purposes of business planning, strategy and investment.
A multiple entity or product or service approach will be alright for you. Therefore check  and diversify your Products, Consumer Services, Business Services, Metered Service, Service Subscriptions etc.
(6) Look to your competition
What and how your competitors do" what" must mean so much to you. Therefore you must watch where their Strengths and Weaknesses are, who and what talents/capacities do their staff  possess, prices and quality of product or services etc.
(7) Focus on your strengths
Now, come home and do one particular thing. Concentrate on your strength. Managers who focus on people's strengths experience improved team performance and greater success. Studies have found that leaders who focus on the strengths of employees benefit from lower levels of staff turnover, higher levels of productivity, more satisfied customers, and greater profitability. You can do the same.
8 Key Growth Strategy For Your Business That Works Like Magic
(8) Invest in talent.
Do this again. Watch the talents you are using. A capacity driven approach can measurably improve the chances of your business success.
The  following four steps will help you identify the right talent, prioritize, and develop the employee segments across the organization that are critical to its long-term differentiation and success.
Define the capacities system – this system must be in-place.
Identify critical employee segments – what you may call division of labour
Create segment-based employee value proposition – work out a schedule of personnel activities.
Implement the people strategy – This is a essential business strategy/ tool to help fulfil your organisation's potential. Like most, it probably includes some HR targets, perhaps to do with employee engagement scores, turnover or diversity.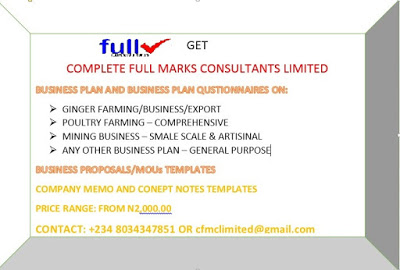 8 Key Growth Strategy For Your Business That Works Like Magic
If you need our services: Contact
e-mail: cfmclimited@gmail.com
Phone: +234 8034347851, +234 8097900795
Website: www.completefmc.com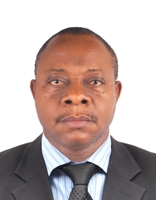 Founder/Managing Partner of Complete Full Marks Consultants Ltd. An Economist turned Chattered Accountant and Tax Practitioner with over 37 years of industrial experience.