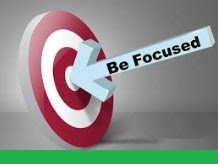 How Can My Business Grow in Nigeria & Globally? This article is about Nigeria business system. The manufacturing and ancillary services sectors, consumer market, lucrative business ideas in Nigeria, untapped businesses in Nigeria, business ideas in Nigeria with low capital, Nigerian retail  and wholesale market.
It also covers how to grow your small business fast, how to grow your online and  service businesses, business  growth tips that will help you grow your business fast, and thereby make you  grow your small business into a large business.
How Can  My Business Grow in Nigeria & Globally?
The following questions are to be answered in this post.
How do you grow your business?
Why do you expand your business?
And can I promote my home based business?
How can we increase our business?
Can I attract customers to my business?
Can I increase profits in a business?
How do you make a business profitable?
How do you improve profitability?
Why do you increase profit in a business?
And can a company maximize profit?
AUTHENTIC STRATEGIES FOR YOUR BUSINESS GROWTH:
The following business growth strategies are tried and successful ones. Try them.
(1) Open another branch.
This is always a  best choice for business expansion. Many entrepreneurs consider this always as the first expansion. You must do this with careful research, planning and number-planning.
To do  this:
Make sure you're maintaining a consistent bottom-line profit,
That you've shown steady growth over the past few years.
Check the essential  trends, both economic and non-economic,  on your company's success indicators.
Make sure your administrative systems and management team are extraordinary
Prepare a wining  business plan for every  new location.
Determine  and plan on where and how you'll obtain financing.
Choose your locations based on what's best for your business.
How Can  My Business Grow in Nigeria & Globally
(2) License your product/service:
Follow due process and license your product or services as required by law.  Register with the agencies you are to work for.
The benefits are:
Upfront monies and royalties received from the continued sales or use of your software, name brand, etc.-if it's successful.
It will also help you  minimize your risk
It's always at low cost in comparison to the cost of starting your own company or branch
To find a licensing partner, you should  start by researching for  companies that provide products or services similar to yours.
(3) Franchising
We recommend franchising as the vehicle for expansion because that will give your organisation an  operating system that would allow ownership on the part of the staff operating in locations in markets outside your business  home territory. This is because when people have a vested interest in their work, based on the reward obtained,  they enjoy it more, and will therefore,  bring more to the table and are more successful in general. Franchising is a perfect growth approach  to accomplish your goals.
(4) Form an Alliance:
Aligning yourself with a similar type of business can be a powerful way to expand quickly. This is a collaborative networking system aimed at promoting the business. Collaborators do similar jobs as the franchise but with operating conditions different.
(5) Diversify:
As a matter of fact, diversification is an excellent growth strategy. This multiple entity approach will  allow you  have multiple streams of income that can always be available for your business growth  and, of course, increase sales and profit margins. You can diversify from an accounting, tax and consultancy business to  a public speaking, writing and publishing services.
Can you do any of the following?
Sell complementary products or services
Teach adult education or other types of classes
Import or export yours or others' products
Become a paid speaker or columnist
Apply to be manufacturer's rep.
How Can  My Business Grow in Nigeria & Globally?
(6) Target other markets:
Is our current market is serving you well?  Are there others? Your other markets are those that  will  make more  money for you.
Check these:
Electronic and foreign rights,
Entrepreneurship programs,
Speaking events and software offerings,
These will produce multiple revenue streams for you.
Therefore, diversify your marketing segmentation. For instance, if your consumer market ranges from teenagers to college students, you then think about where these people spend most of their time. Could you introduce your business to schools, clubs or colleges?  Can you  offer discounts to special-interest clubs or donate part of your profits to schools and associations?
.Let your imagination take you where you need to be. Imagine getting to Baby boomers, elderly folks, teens, tweens.
(7) Win a Gov Contract:
In Nigeria, this plays a very important role in promoting and stabilizing start-up businesses.  So in most cases the best way for a small business to grow is to have the Federal Government as a customer. The  Nigerian  government ( Federal and states)  are the largest buyers of goods and services in Nigeria.
This might look like a lot of work, but it could be worth it.  Try it. Most millionaires in Niger go through this stress.
(8) Merge or Acquire another business
The motivating key factors  here are –
Customer retention. In a merger or acquisition, you retain the company customers.
Staff retention. In this strategy, you also retain  the company staff.
Melding technologies. This allows for a smooth integration of the existing  technologies.
Focus. This allows you to be well focused on your objectives.
(9) Expand Globally @ How Can  My Business Grow in Nigeria & Globally?
This is an increased market share strategy is what will allow you  realize your business sustained growth. For this  you don't need to acquire another business to expand globally. You may  need a foreign distributor who'll carry an inventory of your product and resell it in their domestic markets.  You can also do the same for  foreign producers/manufacturers.
In fact, you can locate foreign distributors by scouring your city or state for a foreign company with a Nigerian representative. Trade groups, foreign chambers of commerce in Nigeria, and branches of Nigeria and other countries' chambers of commerce in foreign countries are also good places to find distributors you can work with.
(10) Expand to the Internet:
Bill Gates said that by the end of 2002, there will be only two kinds of businesses: those with an Internet presence, and those with no business at all.
Therefore, landing your Web site in search engine is key  business success strategy. It's believed that more than 80 percent of traffic comes via search engines.You may need to know that  there are now more than 4 billion Web pages and traffic on the Internet. Your site  content  will draw  visitors into your site and get them to stay. Putting together a content strategy based on user behavior, measuring and tracking visitor click streams, and writing the content based on researched keywords will get you excellent search results and meet the needs of your visitors.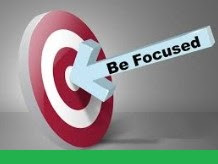 How Can  My Business Grow in Nigeria & Globally?
(11) Get more  Cash?:
Do you need financing to assist with your growth strategy?  YES.
Make arrangements  with your bankers and your associates etc for further funds.
Again, be prepared to show your capacity to manage the expansion. Every  lender you work with will want to be confident in your ability to manage your own expansion. Think of what your lender might ask so you're prepared for those tough questions.
Furthermore, be willing to put up some of your own money. Lenders will expect you to pledge personal assets and to contribute some of your own cash to your expansion.
Be ready also to forfeit some of your stake holding to would be investors.
Complete Full Marks Consultants Limited Can help you
As a matter of fact, with the technicalities involved in all of these factors, you may be wondering how to go about them. But not to worry! That's why we are here. Contact us immediately via our contact details below if you have need of us. The wise people say " a stitch in time saves nine". A small professional fee will generate multiple millions for you. Just try it.
Furthermore, if you need our services: Contact
e-mail: cfmclimited@gmail.com
Phone: +234 8034347851, +234 8097900795
Website: www.completefmc.com
How Can  My Business Grow in Nigeria & Globally
Business Plan That Grows Your Business Immediately
Why & How to Review Your Wholesale Business Plan/Goals Regularly
How to Review Your Current Year Retail Business Plan Template
Your Current Year Palm Oil Business Plan Review Template
Get Your Current Year Business Plan Appraisal Template Here
One Neglected Important Aspect of Your Business Plan To Be Corrected
The Business Plan that Grows your business
A Training Template On How To Write All Types Of Business Proposals
Furthermore,
In Conclusion:
What is your take on this?  I'm sure you enjoyed this post, How Can My Business Grow in Nigeria & Globally?. If you need more information contact us. If you also need regular updates try to follow us on our Facebook handle and please share this to reach others who may need it. Click any of our social media buttons on this page to share the article.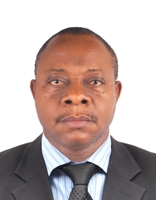 Founder/Managing Partner of Complete Full Marks Consultants Ltd. An Economist turned Chattered Accountant and Tax Practitioner with over 37 years of industrial experience.