How & When to Fix US Visa Interview Appointment in Nigeria
How & When to Fix US Visa Interview Appointment in Nigeria – This is like asking for available dates for US visa interview in Nigeria –  Abuja or Lagos.  In relation to these are how to fix US visa appointment schedule. Furthermore, is, how can I check my US visa appointment date? This is one of the frequently asked questions concerning visa appointments.
As a matter of fact, once you re in the system, check your dashboard.  Then click Schedule Appointment on the left-hand side menu. The scheduling of the appointment is so started. Remember to schedule for two appointments.  One is for the Visa Application Centre (VAC) and another for visa interview at the Embassy or Consulate.

How & When to Fix US Visa Interview Appointment in Nigeria – Other Frequently Asked Questions:
How many days does it take  before I can reschedule my US visa appointment?
This process is simple. Log into the system using your passport number, date of birth and country of citizenship. Once you are there you can select cancel or reschedule appointment from the options on the Applicant Summary page. Therefore, this is where you can change the appointment date (cancel, reschedule) as many times as you need before the exact deadline for the appointment.
How long does it take to get a US visa after interview?
This can take up to two or three workdays. However, applications refused under Section 221(g) of the Immigration and Nationality Act (INA) pending additional processing, can take about 60 days from the date of visa interview to be processed. In some certain cases, the processing might take more than 6 months.
Another question is: how long does it take before I get US visa after interview?
The visa will be stamped into your passport and returned to you by courier within 7 business days. Usually, the delivery will be much faster. So, you may receive your passport in all probability the next working day after the interview. Most passports re returned within 2 – 3 business days of the interview.
How & When to Fix US Visa Interview Appointment in Nigeria
And now, how many times can I reschedule my US visa appointment?
Experience has shown that you can only reschedule two times. That is is to say, the original appointment, and other 2 reschedules. This means you will have only 3 chances to confirm your visa appointment. However, be informed that applicants may use the same MRV fee receipt once for scheduling an appointment and 2 times for cancellation or rescheduling or no show.
In addition, can we change US visa interview date?
Yes, to reschedule a US non-immigrant visa appointment, you can either call the VAC or change the date and time online. However, if you reschedule more than once, then you may be required to pay a new visa application fee as a penalty.
Furthermore, can I change my US visa appointment location?
For short, Yes. You can change the location of the visa interview after submitting the DS160 form. However, you don't have to fill the DS-160 form again for a change in consulate.
And now, how do I know if my US visa is approved?
Don't worry. You will know this before you leave the US embassy premises. This is  because, at the end of your immigrant visa interview, the consular officer will inform you whether your visa application is approved or denied. At your Visa approval you will be informed how and when your passport and visa will be returned to you. You can check the status of your visa application at ceac.state.gov.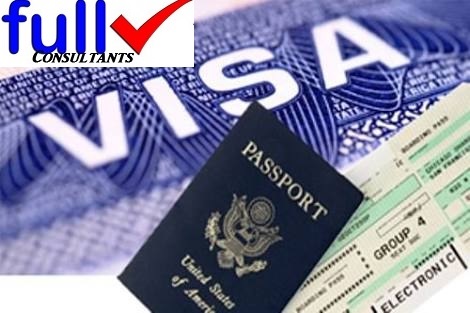 How & When to Fix US Visa Interview Appointment in Nigeria
We offer a better approach – try us:
We will help you fix your US visa interview with ease. So, We will help you procure and fill in your profile in the system. As experts, we know that the intrigues in doing these by yourself is too much for the ordinary man.  Contact +234 8063286010 or email karsablog@gmail.com for your visa applications and interview appointments. We do it better than you.
Get your air ticket reservations from us. If you need to authenticate your marriage, business and educational documents/certificates call +234 8034347851 or email to cfmclimited@gmail.com
  If you share this post or follow us on our Facebook and twitter handles, you will be sure of your regular updates.  
READ ALSO: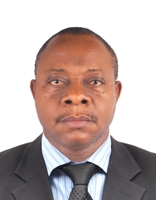 Founder/Managing Partner of Complete Full Marks Consultants Ltd. An Economist turned Chattered Accountant and Tax Practitioner with over 37 years of industrial experience.