Oil Palm Plantation & Processing Business Plan Template
Here is a free Oil Palm Plantation & Processing Business Plan Template for you. As a matter of fact, I have structured it to fit into all manner of plantation and processing business. Therefore, this Oil Palm Plantation & Processing Business Plan Template addresses the cost of setting up a palm oil plantation in conjunction with the feasibility study of the attached palm oil milling plant. In fact, this Oil Palm Plantation & Processing Business Plan Template is specially designed for those start-ups and ongoing businesses who want to make adjustments for growth purposes.
And now, if your question is; how do I plant and grow palm trees commercially, and what do I do after harvesting? This template will give you a good starting footing. On the other hand, you have seen the need to start a palm oil plantation business now, this post is what you need. This template is a format that details what you should be doing for this purpose. As a commercial venture, you have seen challenges in palm oil business for profit motive, just read on. This business plan format/template is here to address your palm oil plantation and processing challenges you can use to start.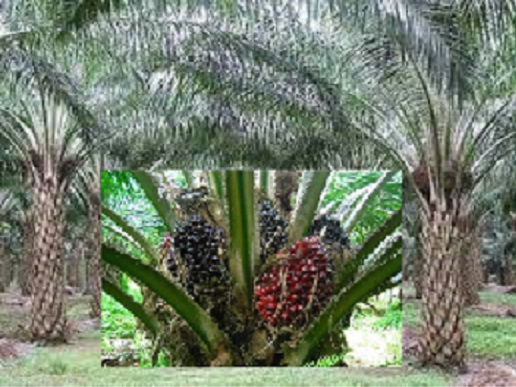 Oil Palm Plantation & Processing Business Plan Template – Special Feature:
This Oil Palm Plantation & Processing Business Plan Template carries special features that will enable you produce a bankable business plan that will be acceptable to government and non-governmental agro-programme approvals and for grants. On the other hand, such business plan generated by this template will also help you generate the required capital through investors, grants and loans. That's why we have tried to cover all the essential elements of the business plan to enable you achieve these goals. So, related topics include palm oil business plantation business plan, marketing plan strategies and feasibility analysis which gives relevant break-downs of plantation's processes. A click on these highlighted links will help you a lot in this article.
The nature of Oil Palm Plantation & Processing:
A fundamental nature of Palm plantation is that it's not an annual crop. This is a type of med-term investment. A foremost thing about it is that it takes up-to 6 years to start yielding commercially. Therefore, you must be ready to wait for these years before reaping your returns. But, one good thing about it is that when it begins to yield, you will enjoy the fruit of your labour for not less than 30 years. So, you find out that this business will take care of your grandchildren up-bringing expenses. Another feature of agribusiness currently in Nigeria is that government gives support for it as a boost to the economy. You should be aware that Palm oil is one of the international commodities along with gold and crude oil on daily foreign trade commodity analysis nowadays. That shows that it's one of the highly thriving and profitable agribusinesses that an upcoming entrepreneur can successfully start immediately.
So far so Good:
Consequently, we have been able to deal with certain elements of the business plan above. If you have read in-between the lines, you will notice that we have dealt with, the content of the business plan, questions to raise and solutions to proffer in the business plan, the nature of Oil Palm Plantation & Processing, scope of the business, the need and use of the business plan. Below are other formats you must follow.
Oil Palm Plantation & Processing Business Plan Template – A self-Made Business Plan:
This is a type of business plan you can do for yourself. It's better than none at all. So, you can use this template to do a 5-page business plan or even less pages for yourself. What is important is that you have something you are looking at as you make your plantation investment. In our world, any villager can do anything and call it palm plantation. But you, armed with this business plan template can do something different. Therefore, have this business plan and make the difference.
HOW TO GET THE BEST OUT OF THIS WRITE-UP:
Truly, you will get the best from this website if you can read this post comprehensively. That is by reading it along with clicking on our related topics and highlighted items.  In addition, our Business Plan category and Business Tips label will help you so much too.

You can also use our search button on this page. Just type in whatever you want and click.
Oil Palm Plantation & Processing Business Plan Template – INTRODUCTION:
Do you need to introduce your business plan to the users? This is where you will do that. Therefore, tell us what the business is all about. What is the position of the business in the local and global economy? Are there those who did well on it? What about those who failed in the business? Explain the nature and products involved. My dear, this is history, can you do it?
Can you add the following? The oil palm plantation is a segment of palm oil business that thrives in Nigeria. Now explain how and when. Then state again, palm oil business, is responsible for the employment of lots of people directly and indirectly in Nigeria. Can you defend this?
Oil Palm Plantation & Processing Business Plan Template THE EXECUTIVE SUMMARY:
This segment should be able to define what this business plan is all about. In fact, it should in a summary give the full details of this plan as contained in the other segments. Then marry the whole statements by telling us what you want to do and how to achieve all the highlighted issues.
CORE VALUE:
If you are an equal opportunity organisation, please let us know now. What are those things you tolerate or not? How do you intend to achieve this? "In the light of this, we will ensure that we hold ourselves accountable to the highest standards by meeting our customers' needs precisely and completely".
OWNERSHIP:
What is the name of the organisation? What is the shareholding nature of this business? Briefly explain.
PRODUCTS/SERVICES:
What are your products or associated services? How are they packaged? Any supporting charts or images?
Oil Palm Plantation & Processing Business Plan Template – THE VISION STATEMENT
Our overall vision is to own the largest private palm tree plantation in Nigeria. May be this is your vision.
OUR MISSION STATEMENT:
Our mission is to establish a world class oil palm plantation and palm oil processing business in Nigeria. If this is the mission, then how are you going to accomplish it?
OUR BUSINESS STRUCTURE:
Considering the kind of oil palm plantation business we intend building and the goals we want to achieve, our organisation is structured as follows: Now name and illustrate them. Thank you. You are doing well already.
Chief Executive Officer (Owner)
General Farm Manager
Human Resources and Admin Manager
Sales and Marketing Officer
Accountants / Cashiers
Field Workers
Oil Palm Plantation & Processing Business Plan Template – SWOT ANALYSIS:
Complete Full Marks Consultants Limited can look through your business concept and analyse your SWOT. That's critically examining the prospect of the business and assesse your capacity to run a standard oil palm plantation business that can compete favourably in the oil palm plantation business.
By this, it will be able to take a comprehensive stock of your strengths, weakness, opportunities and threats that are likely going to impact on your activities.
NOW – HOW YOU MAY GET A COPY OF THIS BUSINESS PLAN:
Finally, it's true you can use this Oil Palm Plantation & Processing Business Plan Template for your business. The fact remains that you may need other parts of this business plan. So, please, they are available on request. These include the financial projections and analysis, Customised SWOT analysis, and financial analysis, Tables and charts. Call now to get them at minimal cost. Call +234 8034347851 or email to cfmclimited@gmail.com
READ ALSO:
HOW TO USE BUSINESS PLAN TEMPLATE:
A template is a format. A standard business plan is a single document divided into several sections. And that is what the template defines. Therefore it tells you how and where to apply organization's description, the market research, competitive analysis, sales strategies, CAPEX AND OPEX requirements, and financial data. The best usage of a template is to adjust to suite your purpose. So, go ahead now.
Before you go, why not let your friend share this knowledge with you. Use our social media share button to do this immediately. Thank you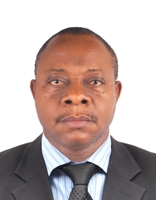 Founder/Managing Partner of Complete Full Marks Consultants Ltd. An Economist turned Chattered Accountant and Tax Practitioner with over 37 years of industrial experience.