Palm Plantation Feasibility Analysis for Beginners
This is free Palm Plantation Investment feasibility analysis to help you analyse and evaluate your investment proposal.  It's structured in a manner that will help you evaluate if your investment proposal in Palm Oil Plantation business is technically feasible within the estimated cost such that it will eventually be profitable. The format of presentation here will help you analyse and evaluation the viability of your other palm oil business segments. This is indeed Palm Plantation Feasibility Analysis for Beginners.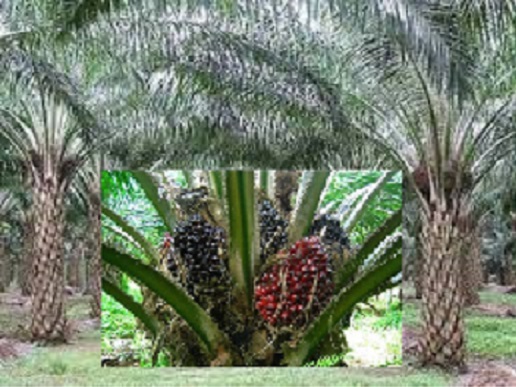 Palm Plantation Feasibility Analysis for Beginners
Furthermore, such other projects segments like palm oil milling plant project, marketing, distributorship, and exporting business are covered in this article. I urge you to please click to read our highlighted related links to be able to get a comprehensive knowledge of all you need on palm oil business in Nigeria.
Palm Plantation Feasibility Analysis for Beginners – RELATED LINKS:
Related links will enable you have a comprehensive knowledge of this post. Note that related posts and highlighted links are all complementary to this post. Therefore you have to read this post along with clicking on our related topics and highlighted items on this page. In addition, our business plan category and Business Tips label will give you more searched related items. So, it's also necessary you use our search button on this page for more page reviews. Just type in whatever you want and click.
Palm Plantation Feasibility Analysis for Beginners
WHY YOU NEED THIS ARTICLE:
This Palm Plantation Feasibility Analysis for Beginners is good for start-ups/beginners and ongoing palm plantation businesses. As a matter of fact, this article will help you face your growth challenges and serious competitors squarely. It's recommend when you need to reappraise your business performances. In fact, it's excellent when you want to generate your business performance variables and parameters for internal control purposes. And when you desire to prove your business efficiency for government or for NGO grants, please, use this article's format.
In addition;
When you need Bank loan, or wish to invite investors into your business, this article should be considered. This Free Palm Plantation Feasibility Analysis for Beginners therefore, will help you overcome these challenges and monitor your business growth.

Palm Plantation Feasibility Analysis for Beginners – THE FEASIBILITY ANALYSIS:
In reality, a feasibility analysis investigates the practicability & viability of a proposed business venture or idea. The essential function is to assert if the project will continue or not. And, where it continues, it guides planners to be focused on the project. Feasibility analysis cover various aspects of a business. So, the Technical, Economic, Legal, Resource, Operational or Marketing Feasibilities etc. are always covered. Therefore, do your best to cover these areas as they relate to your project.
IF THERE IS A PROBLEM THEN PROFER SOLUTION:
As a matter of fact, if there is no problem on hand, then there will be no need for finding solutions. So, do you have a challenge of palm oil in your locality or country?  Do you want to face this challenges by investing in a palm tree plantation? Good! That is what makes a business. You now have a problem for which you would proffer a solution. That's why you need to develop a functional business plan. This post addresses one aspect of the business plan you need to work on; to determine the viability of the business.
The solution:
In fact, this is the segment where you evaluate your potential success or failure in opening and operating a Palm Oil processing/plantation etc. This is by carrying out a lot of financial analysis. Therefore, you will set out to look at your feasibility analysis including the financial projections, and subsequently analysing them to produce your business operation measurement parameters. You will do this to cover the business project Economic, Legal, Resource, Operational and Marketing Feasibilities. This template starts from the financial plan.
Palm Plantation Feasibility Analysis for Beginners – FINANCIAL PLAN:
This is a 3-year business plan. Our business has a share capital of N1m. In addition, the three directors have also contributed N3,000,000 each to ease the start-up. Again, we shall be applying for a loan of N5,000,000 from our bank. Therefore, we are optimistic that this, totalling N15,000,000 will be enough for the Capital Expenses and the Operational expenses.
BREAK-EVEN ANALYSIS:
In addition, we have also through our analysis established the break-even point of our business. The point of break-even is a point of 'no gain & no loss'. This is the point at which the total expense equals total revenue. As a matter of fact, the two segments of our operation, palm plantation and oil mill operation require different breakeven points. Displayed below are the breakeven analysis chart and table depicting the operations of the business as a unit.
PROJECTED PROFIT AND LOSS ACCOUNT
In addition, our projected profit and loss account as shown in the table below shows a net profit of N5,500,000 on yearly basis starting from the 6th year of the business when the palm trees have started fruiting in commercial quantity.
PROJECTED BALANCE SHEET:
The projected balance sheet for the business based on professional valuations of our plantation and other capital outlays in relation to our short and long term liabilities show a net value of YZ Naira which is good for us. As can be seen in the table below, our current assets far exceeds our current liabilities thereby giving us good standing on our working capital.
PROJECTED CASH FLOW STATEMENT:
Furthermore, the cash flow analysis is an indication that our business, as expressed above, can always finance it current liabilities and still have cash surplus. The attached cash flow statement speaks for itself. Therefore, with recurring positive cash balances from month to month, year to year, it shows that we will not run out of fund to manage our operations. And, in fact, we do not envisage any room for over trading. As at now, our short term liabilities are discharged promptly as there is cash always to pay for them.
PROJECTED FINANCIAL RATIOS:
As indicated below, our operation ratios re all positive. Our gross margin, and net margin are high enough to warrant high net profit in the end. This business enjoys tax exemption from the government as per the laws of Nigeria for now. Most agro- allied businesses and institutions enjoy tax exempt. Therefore, our ROE – return on equity and ROI – return on investment are all good enough for our business success.
READ ALSO:
  Palm Plantation Feasibility Analysis for Beginners – CONCLUSION:
In conclusion, we hereby state that based on the variables analysed and the parameters generated on this palm Oil business feasibility analysis, our business is not only economically viable, but it's also ethnically and socially viable. Therefore, we are set to kick-start our new session and expansion programme in September, 2020.
Read More on Palm Oil Business:
As a matter fact, this is a follow up to our following topics on palm oil business in Nigeria. Palm Oil Business Start-up Analysis, Applied Palm Oil Business Plan Template, Palm Oil Business Marketing Plan, Simplified Business Plan for Palm oil business, Palm Oil Business Plan Details and Palm Oil Export Millionaires.  In addition, other related  posts include: How to become Millionaire By Palm Oil Export, Millionaires Out Of Palm Oil Export,  Palm Oil Export Business Plan, and  How to Start Palm Oil Business.
Furthermore,
On palm plantation alone we have, Oil Palm Plantation & Processing Business Plan Template, Sample Free Oil Palm Plantation Business Plan for Nigerians, and Palm Plantation Feasibility Analysis for Beginners.
NOW, HOW TO GET A COPY OF ANY TYPE OF OIL PALM BUSINESS PLAN:
Finally, in as much as you can use this Free Oil Palm Plantation Business Plan Feasibility Analysis, the fact still remains that you may need other parts of the business plan.  So, please, they are available on request. These include the financial projections and analysis, Customised SWOT analysis, and financial analysis, Tables and charts. Call now to get them at minimal cost. Call +234 8034347851 or email to cfmclimited@gmail.com.
Would you like to share this? Just try it immediately.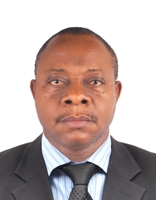 Founder/Managing Partner of Complete Full Marks Consultants Ltd. An Economist turned Chattered Accountant and Tax Practitioner with over 37 years of industrial experience.