Complete Block Industry Business Plan is all you need to set up your block moulding business. It's a comprehensive business plan for concrete block industry in Nigeria. Therefore, this business plan is relevant for businesses involved in the manufacturing of building concrete, bricks and blocks for masonry. In fact, builders' association, housing consultant, development agencies, construction workers etc. demand for this.
Introduction:
The concrete used to make concrete blocks is a mixture of cement, water and sand. However, some special moulds include gravel. This produces a light grey. In fact, the block comes up with a fine surface texture and a high compressive strength. Typically, a concrete block weighs 38-43 lb (17.2-19.5 kg).
Furthermore, Complete Block Industry makes blocks of uniform quality. We sell them at a price reasonable enough to cover costs and make some profit. In fact, our cement concrete blocks are suitable as modern construction materials and as such are used in all the construction works. These include residential, commercial, and industrial building construction.
Executive-Summary-Complete -Block-Industry-Business-Plan-in-Nigeria.
As a matter of fact, this business plan is for Complete Block Industry. The business is owned by Ngozika Dike. She has over 10 years' industry experience in Block making and construction works industry.
Furthermore, the estimated cost of setting up the business with relevant machines is N6,000,000 (six million Naira). Our feasibility analysis shows that the project is very profitable. In fact, with aggressive marketing strategies and  good management the payback period will be 3 years. Again, the return on investment is very encouraging at 15 per cent net profit margin.
Futhermore,
As a matter of fact, the business will generate 25% gross margin and a modest net margin of about 15% in the first and second year and 25 -30% margin after the third year.
In fact, leveraging on the aggressive marketing strategies to be employed, we forecasted a 40% market share in our immediate market environment. Therefore, we have started planning for expansion to other locations within the next nearby town.
Our Vision is:
To be among the top 5 Block Making company in Abuja by 2025
Our Objective
Constant 20% growth in sales yearly.
High customer satisfaction. This is to generate at least 60% customer base as repeat business.
In addition, to provide quality product at reasonable prices
Our Goal
To be a one stop-shop for block as building material in Abuja
To continue to be a going-concern as a profitable enterprise.
Our Mission
To meet customers' expectations in every sense.
Product /services
In foremost, is the manufacturing of building concrete, bricks and blocks for masonry work. Such building materials that are suitable for builders' association, housing consultant, development agencies, and construction workers.
Therefore, we produce –
9" Block
6" Block-
Cement- Interlocking
Cast concrete pipes etc.
Complete Block Industry Business Plan – Management Team:
Mrs. Ngozika Dike
The enterprise will be managed by the owner/manager Mrs. Ngozika Dike who has over 10 years' experience in block making business. She has bachelor of Technology (Civil Engineering) from Obafemi Awolowo University Ile-Ife) with focus on Soil Sciences.
Therefore, she is the CEO of the company. She oversees the day to day activities of the business.
Abba Kassim
Abba Kassim (B.Sc. Management) has over 15 years' experience in the industry. He has first degree in business administration with specialization project management. Professionally, he is a project management professional. Therefore, he is the business development strategist.
Adams Adam.
The third person in the order of hierarchy is Adams Adam. Mr. Adam has over 10 years' experience in the civil engineering business. Therefore, he is in charge of our production unit.
 Other staff are those in charge of our packaging and delivery unit.


The Business @ Complete Block Industry Business Plan:
The business benefits from Large Scale production. It also offers training opportunities for young entrepreneurs.
On the other hand, we manage the business to generate cash-flow for profitability and expansion. In fact, our experience in the industry brings competence and credibility. Therefore, my staff and I will bring operational, processing, packaging, and marketing skills to the business. In fact, our customer service is going to be one of the best in this industry.
Financial Plan and Projections:
Furthermore, our financial projections are as shown below. In summary, however, Investment costs 6million to take off. The promoters of this business requires an amount of 6million equity capital from private investors. Therefor, the money will be use to procure capital equipment and operational cost. However, the analysis is in the cash flow and the income statements shown below.
READ ALSO: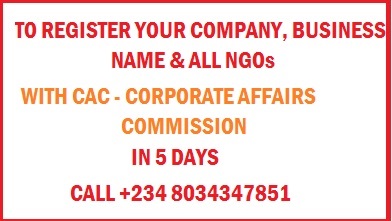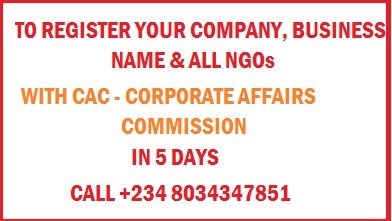 CALL FOR COMPLETE PACKAGE:
As a matter of fact, this is an overview of Complete Block Industry Business Plan. The complete package is actually more than this. Depending on the scope of your operation, 20 to 30 page of Complete Block Industry Business Plan will do. Therefore, if you need the complete part of the business plan contact us. In fact, call +234 8034347851 or mail to cfmclimited@gmail.com.
In conclusion, I know you enjoyed this post. If that's true, please help share it to reach others. Follow us on any of our social media for your updates. Thanks for reading through. Now, ensure you always visit http://completefmc.com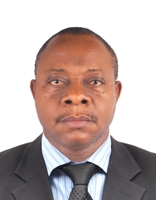 Founder/Managing Partner of Complete Full Marks Consultants Ltd. An Economist turned Chattered Accountant and Tax Practitioner with over 37 years of industrial experience.