If you are interested to Invest in Sales & Export of Crude Processed Solid Mineral in Nigeria, here re what you must do. Investment into Sales & Export of Crude Processed Solid Mineral in Nigeria is a lucrative business. However, for you to get involved in this business you must have a good knowledge of solid mineral resources in Nigeria. In addition, you have to research into what is involved in solid minerals export in Nigeria. By these you get abreast with the mining business opportunities in Nigeria.
Furthermore, is research into the roadmap for the growth and development of the Nigerian mining industry. In fact, if you are interested in starting a mineral mining ancillary (supportive) business as local sales and export of crude minerals or processed ones, this article is for you. On this particular line of business, you have to know that the sale of solid mineral is regulated in Nigeria. That means you have to get the relevant license for the business.
Certified Mineral Buying Centres:
Nigeria has more than 93 certified Private mineral buying centres and more than 10 prototype Minerals by federal government. That is to say that local marketing of solid minerals is restricted. In fact, no person shall purchase any mineral unless he holds a license to purchase minerals issued under Solid Mineral Development Act.
These centres are created with certain objectives which include;
Provision for a central selling and buying point.
The maximization of profit from the artisanal miners and other stakeholders including the government,
Control of illegal mining dues,
Improved profit maximization,
Provision of the necessary infrastructure and regulatory framework across the value chain,
Enforcing compliance by mining operators on payment of royalties and mineral revenue.
As a matter of fact, if you are interested on Sales & Export of Crude Processed Solid Mineral business in Nigeria, you must get identified with the buying centres. And that means, you have to get duly registered as a solid mineral buyer. Now, let's get into other things you must do to get on with this business.
RELATED TOPICS:
Furthermore, there are a lot of ancillary businesses in mining open to be tapped. Therefore, for you to have a quick idea about them, click on the related topics;
Mining Laboratories business
Mining Consultancy business
And, Mining Industry business ideas.
How to Get Started to Invest in Sales & Export of Crude Processed Solid Mineral
In the first place, get your business registered. So, whether you are an artisanal miner, mine broker, local seller or exporter, the first thing you will do is to register your business with CAC. This registration gives you the legal standing to contract business with other legal entities. In fact, your business registration is a legal platform for you to do business in Nigeria.
And, when and if you desire to register one, you are to provide the following information for the business registration.
Approved name through name availability Search
The list of and shareholding of directors – minimum of 2
Personal information of the directors, including their IDs
Filling and filing of the application forms and documentations
Evidence of payment of the appropriate fees; depending on the number of shares.
TIN:
The second thing to do is to get your Tax documentations formalized. That means, you should immediately obtain your Tax Identification Number (TIN). For a company, this comes from Federal Inland Revenue services (FIRS). And for business name, you get it from your state of residence Internal Revenue Service. This is very compulsory now. This is because, you may not be allowed to operate a bank account without TIN. In fact, other business entities would require it also to record your with-holding tax payments. So, get it before you launch into doing a business transaction.
Thirdly, regularize your banking requirements. You don't need to be told that a bank account is required for every business transaction. Remember, that the society is going cashless. So, make time to regularise your banking requirements. If need be also get your on-line banking Apps and other applications installed.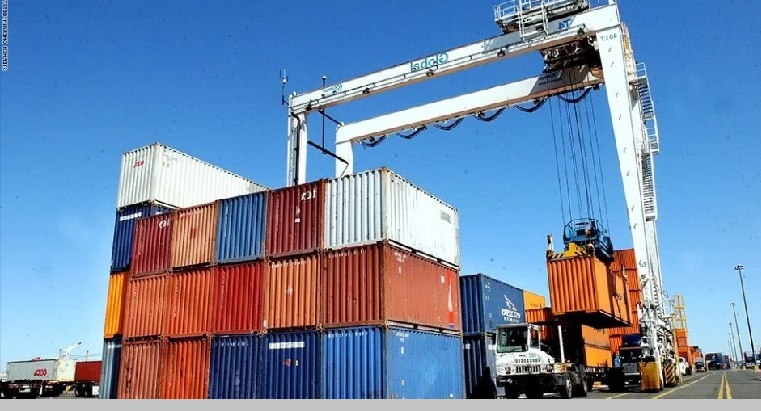 More Actions:
In addition, you have to research on products and market need. We have highlighted above the existence of solid mineral buying centres in Nigeria. So, that's a big opportunity for you to find out what is in stock and who needs them.
Furthermore, research for local demand. Find out who needs these products locally. There are a lot of factories – cement companies, construction companies, and jewellery firms etc. that need these products locally. Look out for them. You cannot get them sitting at a place. In fact, look for them. Get to the Websites and google search for them.
Get foreign Buyers:
In addition, research for your foreign buyers. Look out for foreign buying agents and brokers. Get online and research for them. Where you need to pay for the information, please do. I know that this is a big problem for most Nigerian businessmen who want free information. You have to be ready to spend something to get these information.
The Business Plan to Invest in Sales & Export of Crude Processed Solid Mineral
Furthermore, at this point, plan your business. Get the plan documented. Let it be your business roadmap. In fact, the business plan should help direct you on what and at what time to do a thing. The business plan will give you details of activities involved and how to go about them. Additionally, it will give you detailed cost and income analysis. In fact, establish the business plan as a checklist for your operations.
As a matter of fact, I advise you get a comprehensive business plan. It does not cost so much. But will turn out to be very expensive to operate without it. In fact, without a good business plan, you may not be able to do so much. Can you imagine being in business without a framework. In that case you do your business without considering in a planned manner its logistics processes, management team & structure, business SWOT analysis, marketing strategies and financial plans and forecast.
NOW READ ALSO:

We Kick-Start Businesses:
In conclusion, it's time to get started. In fact, we are able to kick-start your business for you. You can do this by getting from us your start-up information. Yes! The truth is that as a consulting firm we will take away most of these troubles from you. In fact, our advice is that you contact Complete Full Marks Consultants (CFMC) Limited immediately. The firm is an experienced consulting firm. It will ensure you have the following done for you at minimal costs.
Business Start-up guide/manual
Business incorporation @ CAC
Import Export license if required
Comprehensive Business plan
Tax management Services
Statutory annual returns both for FIRS and CAC and others.
Business consultancy services etc. – mentorship and links with foreign and domestic supplies, middlemen and export/import forwarding agents.
OUR CONTACTS:
Contact us on +234 8034347851 or cfmclimited@gmail.com.
Finally, if you are sure you enjoyed this post, please help us share. Like us on our Facebook platform too. Thanks for doing that.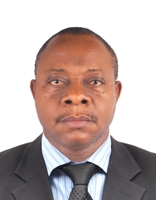 Founder/Managing Partner of Complete Full Marks Consultants Ltd. An Economist turned Chattered Accountant and Tax Practitioner with over 37 years of industrial experience.