Here are the Procedures for Obtaining NCC Licenses in Nigeria. These are related to application requirements, types of licenses, applicable fees and documentations. In fact, this is how to get a telecommunications license in Nigeria. As a matter of fact, NCC is an independent regulatory authority for the telecommunications industry in Nigeria. It was created under Decree number 75 by Federal Military Government of Nigeria on 24 November 1992.
License Categories:
Furthermore, telecom businesses in the Nigeria telecommunication industry are classified into two categories. These are class and individual licenses. An Individual Licence is an authorization in which the terms, conditions and obligations, scope and limitations are specific to the service being provided. While the Class Licence is a general authorization in which the terms and conditions/obligations are common to all similar license holders. This explanation is to enable you decide which line of telecom business is good for you.
The Procedures for Obtaining NCC Licenses in Nigeria:
We advise you follow the procedures highlighted in this website properly. Where you have challenges, just let us know. And, if you can't afford time for this, just engage us to represent you in the processes. We are tested strong and reliable.
Furthermore, the procedure for Obtaining an Individual License is well stated on the NCC website. But we have to reproduce some of them here for your proper briefing. Therefore, in accordance with the NCC's guideline, the requirements for Individual License category include.
Duly completed application. This must be in the prescribed form in three copies. Then the following shall be attached.
All incorporation documents
Current Tax Clearance Certificate, But for a new company, a letter indicating tax waiver should be attached
Passport photographs of an authorized representative.
Feasibility report of proposed services to be rendered.
NOTES
The completed application will be submitted in triplicate with all necessary documents attached and bound together.
On submission, a nonrefundable administrative charge 5% of the relevant license fee would be paid.
License is granted if all conditions and requirements are met.
Furthermore, for individual license, depending on the scope of services to be rendered, conclusion of the process takes between 4‐8 weeks.
Procedures for Obtaining NCC Licenses in Nigeria – RELATED TOPICS:
For Obtaining a Class License
The process involved in this category of License include;
Duly completed application in the prescribed form in two copies
Attachments are going to be:
Certified true copies of the incorporation documents
Current Tax Clearance Certificate
Three Passport photographs of an authorized representative.
Feasibility report of the proposed service,
As a matter of fact, according to the provisions of the Nigerian Communication Act 2003,
An applicant for individual license must receive a response with respect to license application within 90 days of the submission of the application.
But for a Class License, once an application is complete, an offer letter will be issued immediately.
Value Added Service License (VAS)
Furthermore, there are those other services called Value Added Services. So, The Value Added telecommunication services are non‐core Network telecommunication services. There are those which are beyond standard voice calls. They include Internet, Directory service, and paging service. Otheres are voice mail and Prepaid Calling Card service. Then are Call Centre Services, Content Services, and Vehicle Tracking. The fact here is that the service provider does not own a network of its own to provide the services. Therefore, it may be riding on existing networks. This is why such an investor for the value-added service would still be required to furnish additional requirements before the NCC VAS license can be issued. In fat, the next paragraph deals with such additional requirements.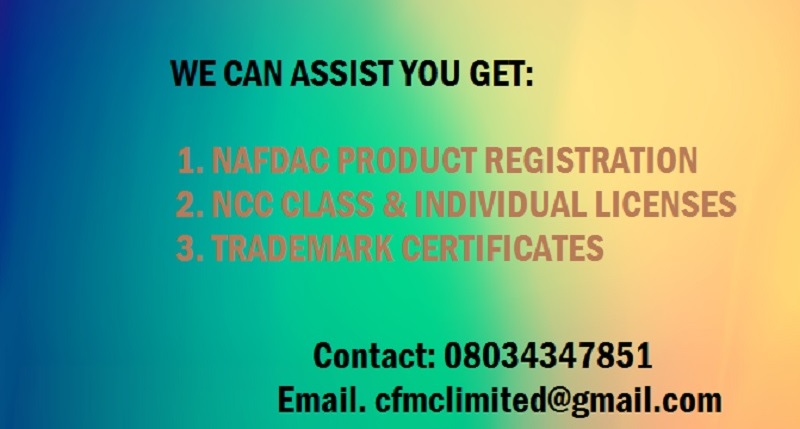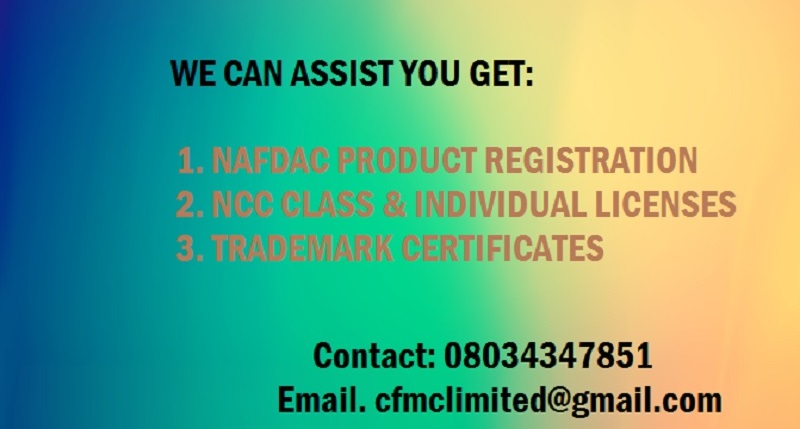 VAT Services additional requirements (Content Services Using Short Code) are as follows:
Evidence of an Agreement or a Memorandum of Understanding (MOU) entered – between the Company and the Mobile Network Operator(s) for the provision of VAS – Content Services.
Alternatively, the Company would provide a copy of License duly issued to it by the CBN for Mobile Payment Services or Lottery Commission for lottery services.
Some Relevant Questions & Answers On Procedures for Obtaining NCC Licenses in Nigeria:
These questions are like a start-up coaching questions. They are to wake you up to what you should know and do.
The first question is,
what are the criteria used to ascertain the operational status of license Operators?
As a matter of fact, the following are relevant to measuring the operational status of licensees. It's like a checklist for you in this business. So, check if you have done all of these or then set a timeline to achieving them.
Licence Fees paid.
Start-up Organization/Staff in place.
Office set up.
Logistics in place.
Finances Organized.
Site Survey and Site Selection.
Furthermore, are;
Equipment Selection.
Frequency Allocation.
Type Approval of Equipment.
Number Allocation.
Commitment on Equipment Procurement.
Site and Infrastructure preparation.
Additionally, is the procurement of Equipment.
Installation of Equipment.
System turn-on and Commencement of service.
Can we have the addresses to your Zonal Offices?
This the second questions. It's important you know where to contact for immediate challenges at a time. Abuja office may be far from you.
Lagos Zonal Office
9A Bankole Oki Street,
Behind Ikoyi Club, Ikoyi, Lagos.
TEL: +234-1-4630643-5
FAX: +234-1-4630309
Port Harcourt Zonal Office
23A Igbodo Street, Old GRA
Behind 1st Bank
Port Harcourt, Rivers State.
TEL: +234-84-466230, 84300321
FAX: +234-84-464283
Kano Zonal Office
No. 1, Sokoto Road,
By Audu Bako Secretariat,
Nasarawa GRA,
Kano, Kano State.
TEL: +234-64‐947822, 319999
FAX: +234-64‐328855
Enugu Zonal Office
No. 2 Ugwuoba Street,
Off Ezillo Avenue,
Independence Layout,
Enugu, Enugu State.
TEL: +234-42-250435, 257776
FAX: +234-42-250435
Ibadan Zonal Office
102A, DPC Road
off Government House Road,
Agodi GRA, Ibadan,
Oyo State.
TEL: +234-2-2918710, 2918711
Can we visit any of your Zonal Offices to process and obtain a license?
This the third question. It actually addresses where you can get certain issues redressed.
In fact, the Zonal Offices are set up to assist in processing licenses for applicants' resident in their locations or contiguous states.
The forth question deals on your capacity to execute your operations. You know that in business, authorised share capital speaks volumes. Business funding strategies adds voice to it, especially, if such funds are from the owners of the business.
So, what is the minimum share capital required by a Company applying for a licence?
The answer is that NCC has not set any minimum share capital yet. But the Commission reserves the right to investigate your:
financial and technical capability to deploy service in the license category chosen.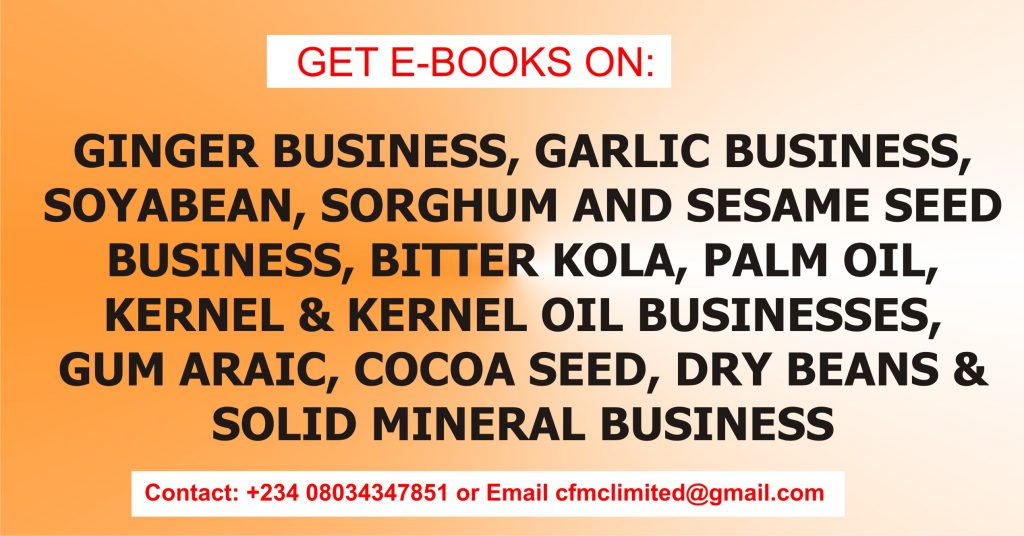 What Next On Procedures for Obtaining NCC Licenses in Nigeria?
Did you understand the procedure to follow? Can you do that? Otherwise, can we stand in for you? As a matter of fact, you can contact us for assistance. Our professional fees are just not so much. Contact us on +234 8034347851 or email; cfmclimited@gmail.com.
Finally, can you help a friend? Just check a friend that will need this business idea. Or a friend who needs directives on how to get this license. So, please, do share this for us. Like us on our Facebook handle for your regular updates. Thanks.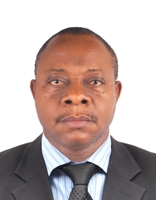 Founder/Managing Partner of Complete Full Marks Consultants Ltd. An Economist turned Chattered Accountant and Tax Practitioner with over 37 years of industrial experience.