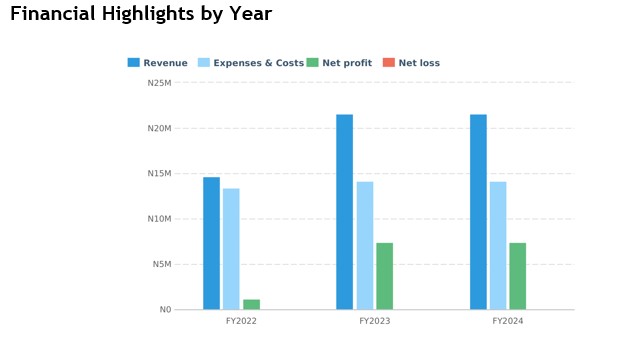 Here are overall viability analysis of a mini refinery. In fact, this is the financial viability analysis segment of your business plan. So, this gives detailed information on the financial viability for establishing a modular refinery in Nigeria. This financial viability report is a comprehensive one. It shows how technically feasible and economically viable establishment of mini refineries in Nigeria is. The raw materials are readily available and the production process very simple and the market is readily available. So, we gather them together for you, and you re done.
The 3 key elements:
The overall economics or viability of a mini – refinery depends on the interaction of three key elements:
the choice of crude oil used or crude slate;
the complexity of the refining equipment or refinery configuration;
and the desired type and quality of products produced or product slate
So, re you interested in establishing a mini modular refinery in Nigeria? This viability template is for you. Are you doing some academic exercise on this subject matter, this is also for you. This template is very necessary when building your business plan or proposals. In fact, this is very essential when you need to defend your refinery project proposals with any of the government regulatory agencies. These are some of the reasons, why you must endeavor to finish reading this article. So, read on.
In fact, here are overall viability analysis of a mini refinery for Nigerians.
SAMPLE FINANCIAL ANALYSIS:
These re presented in graphs, tables and charts with the related relevant figures.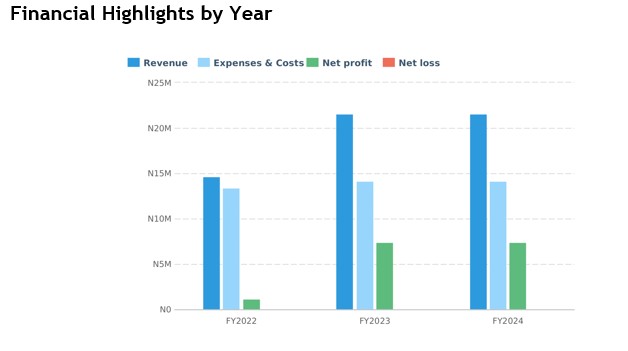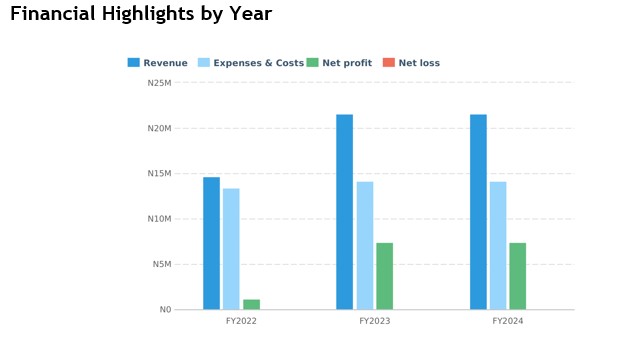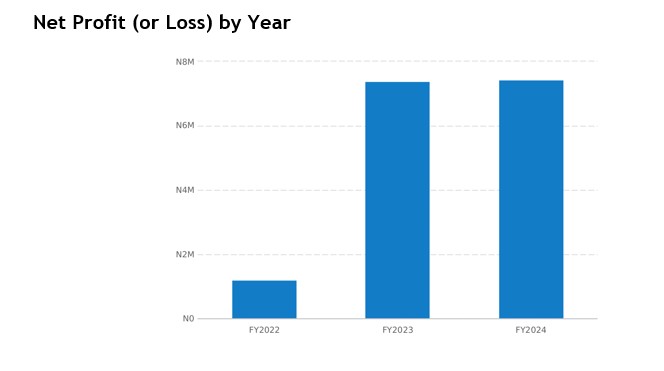 Do you like these representations? Then, go get it!
However, we will now get into certain introductory highlights in the petroleum industry in Nigeria. They are here to show you how and why you should invest in this lucrative sector. So, let's go it together.
INTRODUCTION:
Do you know that Nigeria has for long been a serious producer of petroleum? Do you know that, it's ever since the primary commercial well was drilled in Oloibiri in present day Bayelsa state? The country presently has an estimated thirty-five billion, 300 million (35,300,000,000) barrels of hydrocarbon both onshore and offshore assets mostly domiciled within the Niger Delta basin.
Crude oil reserves of Nigeria increased from 16 billion barrels in 1997 to thirty-seven billion (37,000,000,000) barrels in 2016 growing at a mean annual rate of 5 point zero four percent (5.04 %).
This report shows that you still fit into this business. It's reserves is ever growing for good.
Nigeria's type of hydrocarbon:
Nigeria's hydrocarbon is assessed mostly as "light" and "sweet", because the oil is essentially freed from sulphur. Nigeria is that the largest producer of vegetable oil within the Organization of the Petroleum Exporting Countries (OPEC), the organization for petroleum exporting countries.
This oil is analogous in composition to petroleum extracted from the North Sea . This petroleum is understood as "Bonny light". Names of other Nigerian crudes, all of which are named consistent with export terminal, are Qua Ibo, Escravos blend, Brass rivers, Forcados, and Pennington Anfan.
Nigeria presently ranks tenth within the most petroleum-rich nation, and by the far the foremost affluent in Africa producing about two and half million (2,500,000) barrels per day.
Oil Exploration Companies in Nigeria
Six oil companies – Shell, Chevron, Mobil, Agip, Elf and Texaco – currently dominate the refining industry within the country. Together, they hold some ninety-eighty percent (98%) of the oil reserves and operating assets. About 50 other companies have minor interests, a number of which were recently acquired.
Oil Production capacity:
Today, recoverable reserves are estimated at twenty-eight billion, five hundred million (28,500,000,000) barrels, with a mean productivity of about two million five hundred thousand (2,500,000) barrels per day, including condensates.
Average oil depletion rate is fifteen percent (15%) but the reserves base has continued to extend thanks to increase additions from exploration and appraisal drilling and deep offshore exploration.
There are about five hundred (500) oil fields within the Niger Delta. Over fifty-five percent (55%) of those are onshore, while the remaining is within the shallow waters (less than 500 metres). of those fields, 100 and ninety-three (193) are currently producing while twenty-three (23) have either been closed-down or abandoned.
3 Strata of Investment opportunities:
Investment opportunities within the oil and gas industry in Nigeria are often stratified along three categories namely the up-stream, middle stream and down-stream sectors. While the middle-stream and downstream sectors on do with importation, storage and marketing of refined petroleum products, the upstream sector is dedicated to the exploration, production and refining of hydrocarbons.
Existing Refineries:
There are currently five (5) refineries in Nigeria; of which four (4) plants re owned by the Nigerian Government. That's through the Nigerian National Petroleum Corporation (NNPC). While the fifth is owned and operated by Niger Delta Petroleum Resources (NDPR).
The four (4) Nigerian National Petroleum Corporation (NNPC) refineries are presently operating at but one-fifth (20%) of their installed capacity.
Also, there re variety of companies with license to create a refinery. One among such company is Dangote Industries Limited. When complete, it'll have a capacity to process about 600 and fifty thousand (650,000) barrels per day of petroleum .
For far too long, the state has been hooked in to importation of refined petroleum products. Thanks to the very fact that the four (4) petroleum refinery in Nigeria cannot meet the national demand for the merchandise which currently stands at an estimated sixty million (60,000,000) liters of refined petroleum products (PMS, DPK and AGO) per day.
Petroleum Products Usage in Nigeria
As you can see, petroleum products are among the foremost valuable natural resources abundantly available in our country. Nigerians and other people everywhere use petroleum products as a fuel in their automobiles, generating sets, industrial plants and for cooking purposes. Thus, making petroleum products an important commodity that's needed for daily operations of individual, industrial and national activities.
Modular mini-refineries:
Despite the widely poor returns from oil refinery investment, modular mini-refineries, from simple diesel production units to more sophisticated cracking refineries are increasingly becoming a versatile and cost-effective supply option for crude producers & investors. This is often particularly where there's a requirement to adapt rapidly to satisfy local demand.
Relatively low cost of capital, speed and simple construction are key advantages of a modular mini-refinery.
The conditions required to form such an investment workable typically include:
a location in close proximity and with access to crude supply;
almost sizable markets with logistic advantages,
project finance on preferential terms from development credit agencies
and almost certainly some government incentives to support local capacity development.
Conclusion: Here are overall viability analysis of a mini refinery
The capacity of the proposed refinery is one thousand (1,000) barrels per day. The plant will operate at eighty percent (80 %) installed capacity. It will operate in shifts of three (3) of eight (8) hours per day working for three hundred (300) days per annum.
Can you venture into a thing like this? Do you need to scale it up or down? We can do all of that for you. The variable in-puts are going to be current, timely, adequate and relevant.
You can contact us on +234 8034347851 or cfmcliited@gmail.com.
Did you enjoy this? Was the article helpful? Just indicate by clicking YES or NO. In fact, you are free now to bookmark this page to share to your friends. You can also follow us on any of our social media platforms. You are welcome!
RECOMMENDED TOPICS: Here are overall viability analysis of a mini refinery
CAC INCORPORATIONS:
BUSINESS PLAN & FEASIBILITY ANALYSIS
FURTHER RECOMMENDATIONS – Here are overall viability analysis of a mini refinery for your BUSINESS PLAN: 
It's really advisable to link up with the above links. In fact, they will help you tart and organize yourself and team very well. You are welcome.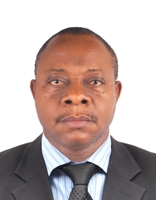 Founder/Managing Partner of Complete Full Marks Consultants Ltd. An Economist turned Chattered Accountant and Tax Practitioner with over 37 years of industrial experience.