Printing Press Company Business Plan Checklist
Printing Press Company Business Plan Checklist  – This is a standard printing press company business plan checklist. These mile stones re what you need for your printing press company business to take off smoothly.  Therefore, this post is very necessary if you want:
printing press business plan sample in pdf,
business proposal for  printing press doc,
Sample digital printing business plan in pdf
Printing Press Company Business Plan Checklist.
while setting up  printing press business in Nigeria.
Again, if you want to write a business plan by yourself, writing a business plan for others or a student in relevant courses of study, this post is for you. In addition, this post will educate you on all you need to cover in your business plan. As need be, you can contact us if you need further explanations.
Printing Press Business Plan on our publication:
Consequently, this post is a follow-up to our previous publications in the following titles. Therefore, you may need to read all together so as to have a broad knowledge of the goings in the business plan for printing businesses in Nigeria.
Printing Press Company Business Plan Checklist
Printing Press Business Plan Checklist
As a matter of fact, these are essentials for business plan and business plan questionnaires for your Printing Press Company Business.  Therefore, every business plan must ensure that these are followed up and completed. Those not completed are going to be place in perspective as on-going, and time and process progress  for achievement stated.
Statutory Milestone:
Health and Safety and Fire Safety Arrangement (License)
Trade mark registration
Item No. 4 is included here because in some cases and places health and fire safety requirements could be statutory.
Technical Milestone:
Conducting Feasibility Studies
Procurement of Equipment
Generating capital from family members & friend
Applications for Loan from the bank
I have also included items 4 & 5 under technical by their nature. They could be very critical for the start-off  business.
Printing Press Company Business Plan Checklist
Administrative Milestones:
Opening of Corporate Bank Accounts
Securing Point of Sales (POS) Machines
Opening Mobile Money Accounts
Opening Online Payment Platforms
Purchase of Insurance for the Business
Leasing of  facility and renovating the facility
Drafting of Employee's Handbook
Drafting of Contract Documents and other relevant Legal Documents
Design of The Company's Logo
Graphic Designs and Printing of Packaging Marketing / Promotional Materials
Recruitment of employees
Purchase of the Needed furniture, racks, shelves, computers, electronic appliances & office appliances,
Creating Official Website for the Company
Creating Awareness for the business both online and around the community
Opening party / launching party planning
Establishing business relationship with vendors – wholesale suppliers / merchants of poultry products,
Purchase of delivery truck.
Again, I have merged both admin and marketing milestones here for convenience sake. At any rate, the size of your printing business will determine the classes here. Therefore, you could have separately admin, personnel, marketing and accounting.
Lastly, you must take time to mark these land marks as you go on. Mark "completed" for those completed and "In Progress" for those ongoing, "Not Yet" for those you have not started on.
How do I go about some of these thing?
If this is your question now, you are welcome. Complete Full Marks Consultants Limited is a firm of Chartered Accountants, auditing, taxation and management consultants. We will help you register your business/company with CAC, handle your tax matters with FIRS or SIRS, Do your business plan, do your accounting, auditing  as external auditors or for your internal control management. Look, we will get your PENCOM. ITF, NSITF compliance certificates for your contract bidding.
Contact us on cfmclimited@gmail.com or call  +234 8034347851 for these assignments.
Lastly, if you enjoyed this post, please share to reach your contacts. Remain connected with us by clicking on our Facebook platform for your regular updates.
Printing Press Company Business Plan Checklist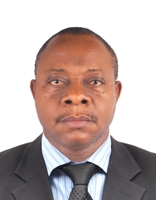 Founder/Managing Partner of Complete Full Marks Consultants Ltd. An Economist turned Chattered Accountant and Tax Practitioner with over 37 years of industrial experience.