Mistakes to Avoid in C.A.C. Incorporation Entity Filings.


This is how to register your entity with CAC in less than one week without mistakes. This post gives a checklist for verification of pre/post incorporation documents required. This is in addition to those for Name reservation and document uploads. So, mistakes to Avoid in C.A.C. Incorporation Entity Filings require the use of CAC accredited agents. Read about the Mistakes to Avoid in C.A.C. Incorporation Entity Filings here.
Frequently Asked Questions (FAQS) about incorporating a company and other entities.
How long does it take for CAC to approve my business name?
And, how do I check if my business name is available on CAC portal?
How do I check if a company is registered in Nigeria with CAC?
So, how do I register my business name with the CAC?
If you are bothered with any of these questions, this post is for you. This post gives you evergreen incorporation information take-aways. All the mistakes you must avoid while incorporating your entities are here. In other words, all you must do to facilitate your entity incorporation is here also. Please read on.
Mistakes to Avoid in C.A.C. Incorporation Entity Filings
Capacity To Be Float The Relevant Entity:
In the first place, you must have the capacity to register an entity legally. You must not be a child. A minor can't float or be among those to float a company. Again, you must be in a stable mind. A lunatic can't register an entity. A bankrupt person can't also. The implication of all of these is that you must be a trusted adult member of the community/board of directors of the entity.
Type of Entity:
Secondly, choose the class of entity you are interested in. Know what you want. A company, business name, incorporated trustees (NGOs), etc. This is because each one has its specific requirements and applications. It's a great mistake to think that you are incorporating a company while what you are doing is business name registration.
Mistakes to Avoid in C.A.C. Incorporation Entity Filings – Name Availability:
Please, avoid mistakes here. In fact, incorporating your business/organisation involves selecting good name. The name availability search will indicate if approved by CAC or not. If you make mistakes in name choosing or type of entity, you could search for name availability severally. The reason is, once the mistake is there, C.A.C. will always reject the name. Every name approved is then reserved for you for 60 days. Please, avoid this mistake. If you need to manage your reserved name, please contact us on +234 8034347851 or cfmclimited@gmail.com.
Registration Process:
In addition, avoid mistakes in the registration process. There is a due process to follow in incorporating your organisation/company. This is another area you have to be very careful too. Make sure every information used here is correct. Any mistake that affects the certificate of incorporation, Memorandum or Article of association, Share allotment and appointment of secretary, names of the trustees for incorporated trustees will require corrections. We advice that you use consultants who should be able to manage their clients properly here. Please, consultants, assume your clients don't know anything about this, so that you can do things correctly.
Mistakes to Avoid in C.A.C. Incorporation Entity Filings – Document Filing:
Furthermore, you need filing in the necessary forms and documents. In doing this, ensure the entity, Memo and article of association, club constitution and object clauses are perfect. Ensure the names of the directors/ board of trustee members are accurate and tallies with what you publish. The names must be in sequential order as in the ID cards. Please, note that this will also tally with the respective director/trustee member's BVN. Otherwise, such a person will pose a big problem for you in your banking operations. You can avoid using such members with such problems as directors/ trustee members.
Correct Payment:
Lastly, make sure you make the correct payment. The statutory payments are specified. You can't pay anything less. However, if you pay more, you are just a patriot.
The following posts will help you a lot.
Mistakes to Avoid in C.A.C. Incorporation Entity Filings
CAC stated Errors to Avoid:
These are names prohibited by C.A.C. – They are names that are capable of misleading members of the public as to their nature and extent of it activities. Others re the offensive, undesirable, and those contrary to public policy/interest.
CAC restricted names – These names are found to be identical or similar to existing ones. In addition, any name consisting of the words ' chambers of commerce' may not be allowed as ordinary company or NGO.
Names that require C.A.C. consent. – For these ones, you must seek for the commission's consent. If you must use the words Federal, National, Regional, State government, municipal, chartered, co-operatives. group or holding, and consortium, you must get CAC consent.
Help Yourself:
Furthermore, avoid using abbreviations/acronyms of whatever nature. C.A.C will reject it. Again, avoid using repetitive phrases. Phrases like Forum and initiative can't work together.
Foreigners' Status:
Nigerian laws allow foreigners to own 100% shares in businesses in Nigeria. Yet, you must note the type pf businesses they must not get involved in. The law stipulates that they must not be involved in entities for production of arms and ammunitions, narcotic drugs, military/police wears and appliances. Also, to register businesses in Nigeria, they must possess and present their residence permit. However, foreign companies on invitation to Nigeria for specific assignments by government, regional government, donor agencies and other international organisations are temporarily here and need not register as Nigerian companies.
Mistakes to Avoid in C.A.C. Incorporation Entity Filings
Gain and Appreciations:
Yes! I know you have gained a lot in this publication. We appreciate you reading this post up-to this point. We wish to remind you that there are a lot more in this website for you. Just search them out. They are free tutorials. They are also here to let you know what we can do for you. To get our Business support services, you can contact us today @ +234 8034347851 or cfmclimited@gmail.com. Such services include your incorporated trustee registration, administration, and business plan and c.a.c annual returns, accounting and auditing, and tax management.
Read these post-incorporation topics:
In conclusion, to get more corporate services information on this site,please, Google site search for completefmc. That is, type whatever you want to search for on google by adding /completefmc at the end to get you right inside this site. e.g.  Incorporation services/completefmc.com  will take you to other clubs/society registration informtion on this site. Just try it now.
Furthermore, click to read the highlighted comments on our pages.
Lastly, make maximum use of our social media buttons. You can do this by utilizing our share, follow us buttons and comment box. I tell you, these will keep you connected with us. Remember, that by sharing you maintain a good bond of fellowship.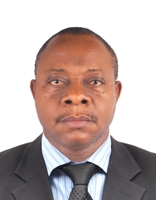 Founder/Managing Partner of Complete Full Marks Consultants Ltd. An Economist turned Chattered Accountant and Tax Practitioner with over 37 years of industrial experience.