Palm Oil Business marketing plan in Nigeria
Palm Oil Business marketing plan in Nigeria is the best you can get as a beginner. So, if you are asking – How valuable is and how do I start palm oil business? Getting at this website on this topic shows that you are at the right place for solutions to your questions. Palm Oil Business marketing plan in Nigeria is a comprehensive marketing plan for palm oil plantation business, processing plant business, cost of setting up a palm oil mill and other related feasibility study on palm oil production in Nigeria.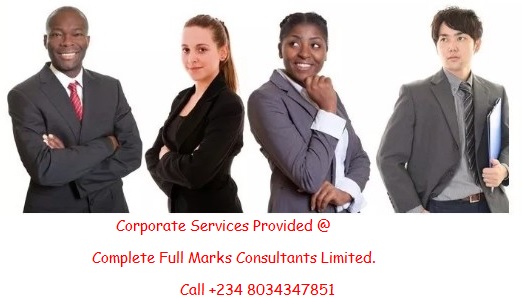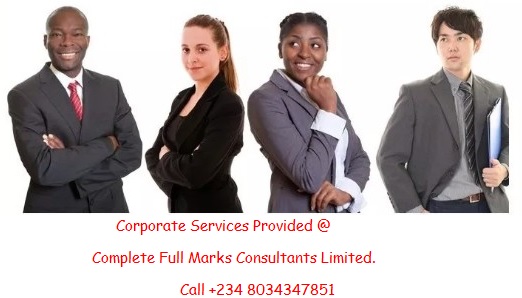 Working with Our Business Plan Tmplate
When starting a palm oil business and working with our palm oil business plan template, you also require our palm oil business marketing plan examples and advertising strategy. The palm oil Business Marketing Plan for Start-up in Nigeria is in fact, the marketing Analysis segment of  our Palm oil Business Plan Template and Palm oil  Business Plan for Existing Company in Nigeria. In fact, this's an x-ray of the marketing analysis of the business plans that details target markets and marketing segments. In it is the application of 7Ps of marketing and 4Cs of marketing and various other marketing strategies and their application to Palm Oil Business in Nigeria.
Furthermore, this segment of the business plan is useful when you are carrying out a comprehensive market analysis of your business plan. In fact, it can be used as management tool for business expansion strategy. In addition, for approval from government agencies or investors or loan givers, this marketing plan will help you rank your business higher.
Palm Oil Business marketing plan in Nigeria – Comprehensive Template
Are you happy so far? YES! Before you go far, I wish to inform you that all I highlighted above and those that now follow are all covered in this post. Therefore read this post along with clicking on our related topics and highlighted items on this page. Again, our business plan category and Business Tips label will do so much for you in this regard.

On other matters, use our search button on this page. Just type in whatever you want and click.
RELATED TEMPLATES:
  Palm Oil Business marketing plan in Nigeria – THE BUSINESS PLAN:
This is an illustrative business plan. You must know what you want. So, read on.
This business plan is for Anekivine Palm Oil Enterprise, Kubwa. It is a (3) three-year business plan showcasing our feasibility and break-even analysis for the period. The market segment at Anekivine Palm Oil Enterprise covers Business people, Government Agencies like schools, prisons, rehabilitation homes etc., and other Organizations, families, Local Markets, Super Stores, Online Deals, Palm oil milling plants, Oil Distributors and exporters.
Anekivine Palm Oil Enterprise is a big solution to Palm oil demand and supply challenges in most of our target market areas.  Our skeletal operations for the last 6 months has actually witnessed a great success. Our market and marketing surveys together with feasibility analysis carried out by our consultants, Complete Full Marks Consultants Limited, reveal that the market is buoyant from our operation bases. We re optimistic that Anekivine Palm Oil Enterprise will capture up to 25% market share within our operating zones. To achieve this target, we have therefore decided to ensure that all the variables and performance indicators highlighted in this business plan is adhered to. This is to ensure we cover our anticipated 25% market share.
Palm Oil Business marketing plan in Nigeria – MARKET AND MARKETING:
Furthermore, for us to win our target market share in this market and still remain relevant we have decided to consider many types of marketing strategies. Each of the marketing strategy is designed to communicate to our target market the features and benefits of our products and services.
To achieve these, we've taken cognisance of the conventional seven elements of marketing matrix for our products. Therefore, we have considered our: (1) Product (2) Price (3) Place (4) Promotion (5) People (6) Physical evidence and (7) Process.
This is because we have the desire to always address our customers based on the common 4 C's of marketing. Therefore, we pay attention to our Consumer wants and needs, our product Cost, Convenience, and how we communicate with them. The analysis tables and diagrams for each of these elements ar as per the attached.
Palm Oil Business marketing plan in Nigeria – MARKET ANALYSIS:
Anekivine Palm Oil Enterprise is a business that has become necessary because of palm oil supply challenges during off-harvest seasons. Indeed, there is a great increase in population in our operating areas which are newly developing areas in FCT Abuja, Nigeria. In these areas are coming up sharply high class working individuals, high net-worth families, companies, schools, etc. with no standard super stores. These have therefore necessitated the existence of Anekivine Palm Oil Enterprise. As you can see, therefore, our marketing strategies must be geared towards creating more awareness for our type of quality products and services.
Palm Oil Business marketing plan in Nigeria
THE MARKET SEGMENTATION:
Our product and services are designed to take care of the following class of customers. These include, Business people, Government Agencies like schools, prisons, rehabilitation homes and other Organizations, families, Local Markets, Super Stores, Online Deals, Palm oil milling plants, Oil Distributors and exporters. In fact, Anekivine Palm Oil Enterprise is now focusing on meeting the local needs of our communities as specified above.
COMPETITION AND BUYING PATTERNS:
In this part of FCT there are scattered local markets here and there. In fact, there seem to be markets in every street here, couple to the fact that nearly every retired civil servant-woman has a market stall in front of her house.
However, there are just few marketing outlets like ours here. Ours compete well because of a good reputation and its appealing effect to most of our customers.
Palm Oil Business marketing plan in Nigeria – MARKETING STRATEGIES:
As a matter of fact, our marketing strategies are going to be all encompassing. In fact, our marketing strategies are those that will address our target market considering the fact that our market segmentation includes low income earners.
For this matter, we are going to evolve some Guerrilla Marketing strategy that will be focusing on the grass root. That means using some untraditional, and low-budget methods that involve creativity. Those that will address big crowds of people, and bring in some  element of surprises to market in promoting a product, service or brand.
Brand Lover Marketing strategy
Another strategy is the application of Brand Lover Marketing strategy. This will focus on those high income class that prefer our quality/branded Products. Our model of close Range Marketing (CRM) and Relationship Marketing are all going to be strengthened. In addition are Word of Mouth marketing especially during seasons. We will not forget one of our associated marketing strategy, public relation's strategy.
In addition, our Online Marketing will be strengthened. Therefore, Email, and social media marketing is going to be leveraged upon seriously. We will also use some event marketing strategy from time to time in order to promote our Community Marketing strategies.  Finally, our loyalty promotion will be on the fore front.
JUST GET A COPY OF THIS BUSINESS PLAN:
And, finally, do you know that this is not all about this business plan? So, be informed that other Segments of Palm Oil Business plan in Nigeria are available on request. That will enable you lay hand on the financial projections, SWOT, and financial analysis. Call now to get them at minimal cost. Call +234 8034347851 or email to cfmclimited@gmail.com
In conclusion, use our social media buttons – use our share and follow us buttons and comment box. They will keep you close to your loved ones.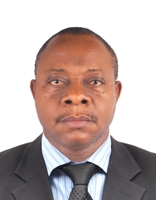 Founder/Managing Partner of Complete Full Marks Consultants Ltd. An Economist turned Chattered Accountant and Tax Practitioner with over 37 years of industrial experience.