This is Gypsum Exploration Exploitation Business Plan with Feasibility Study. It's all about exploration and operation of gypsum deposits sites. Furthermore, is Gypsum Mining Production Processing and Marketing. The purpose and scope of this business plan with feasibility Study is to highlight the national and international exploration and production opportunities in gypsum. Therefore, every component of this write up is designed to educate you on the business opportunities existing in the mining sector. In fact, it goes further to highlight all about the set-up technical and financial projections. Please, read on.
The Value of Gypsum:
Gypsum is very malleable. In fact, gypsum plaster combination with water becomes so malleable and easy to shape. This is why builders and artists favour this malleable property of gypsum plaster. Infact, artists prefer gypsum plaster for use in moulding of interior design elements and sculptural forms.
Furthermore, Gypsum sets very quickly. In fact, Gypsum plaster sets, or dries, quickly. However, some gypsum plasters contain retarders to slow drying time, which is also good for artists and other users. It's easily combined with line. And since line is slow to set, the combination of the two makes gypsum plasters set at a medium speed. The plaster from this combination does not crack from the contraction of lime, nor does it overly enlarge from the expansion of gypsum. In fact, Gypsum plaster's shape remains intact for a long time.
Firthermore, Gypsum plaster resist fire. This is because Gypsum contains nearly 50 percent water. This accounts for why gypsum plaster is fire resistance. In fact,  at high temperatures, gypsum does not readily burn because it first releases its water molecules. This quality of fire resistance contributes to gypsum's desirability for building and construction works.
Uses of Gypsum:
These include:
For settling particles in ponds
For brewing beer and making mead
And for creating drywall, wallboard or plasterboard
For binding tennis court clay
As moulds for dinnerware, car windows and dental impression plasters
As a hardening element in Portland cement
In roads and highways
As sidewalk or classroom chalk
And much, much more.
Gypsum Exploration Exploitation Business Plan with Feasibility Study – The Nigerian Mining Industry:
Mining industry of Nigeria is yet at a low development stage. In fact, this is why the mining of minerals in Nigeria accounts for only 0.3% of its GDP. Indeed, the domestic mining industry is very underdeveloped, saturated only with artisanal miners made up of legal and illegal miners. This had led to Nigeria importing minerals that it could easily produce domestically.
Furthermore, over 44 mineral occurrences have been reported in Nigeria. And, a good number of these minerals are estimated to exist in commercial quantities. These include Gypsum, Nickel, zinc/lead, Bitumen, Iron Ore, granite and Coal. Other Nigeria's solid mineral resources include tin, limestone, niobium, gold, talc, rock salt, gemstones, kaolin, tantalite and columbite. In recent years, research reveals that the British Geological Survey discovered several significant uranium deposits in a handful of states in Nigeria.
In fact, economic history of Nigeria tells us that in the 1970's, Nigeria was a recognized global mining destination, with significant production of coal, tin and columbite. That went down after the civil war and then came the influence of crude oil that cleared off what was left of its contribution to the economy.
Economic Benefits of Mining:
As a matter of fact, the Economic Benefits of Mining in Nigeria can be summarised as follows:
Provision of  livelihood to local communities.
Generating income for the local government
Promotion of economic activities in the mining communities.
Promoting a more efficient use of energy and construction materials, thus saving people money.
Promotion of environmental awareness through rehabilitation programs
Challenges of Mining Industry:
Again, this can be summarised as follows:
Infrastructural deficiencies. No good roads and lack of regular power and water supply.
Little or no large scale mining ongoing
Lack of investment fund – No direct foreign investment
Politics
Regulatory shortfalls.
And many more
EXECUTIVE SUMMARY
Gypsum Exploration Exploitation Business Plan with Feasibility Study is for Complete Gypsum Mining Company. Complete Gypsum Mining Company is a legally incorporated mining company based in Ajatta, Nasarawa State of Nigeria. Currently, Complete Gypsum Mining Company has five gypsum mining licenses for five different locations in Nasarawa State.
As a matter of fact, this business plan is our business forecast and feasibility analysis for the three recent acquired locations. It's a project for three years operation. Leveraging on our past experience in the first two gypsum mining location, we are optimistic that this project will prove worthy of our investment in them. Therefore, this is our start-up mining operation manual for the first three years.  In this plan are our company profile, products and production flow chart. It also reveals our market and marketing strategies.
Furthermore, the feasibility analysis covers the period under consideration. In fact, the feasibility analysis covers all the cost of operation, marketing, and turnover forecast. Overall, these are all finally presented in the company income statements for projected gross income and net profit. The statement of position; the balance sheet and the cash flow statement shows our capacity to operate efficiently without any financial hitches in these start-up years.
Our Mining Vision Statement
Our vision as a gypsum mining company is to own more gypsum mines in the North Central geopolitical zone of Nigeria in the next five years. In fact, we want to become the number one brand in gypsum mining industry in this geopolitical zone.
Mission Statement
Establishing a world class gypsum mining company in Nigeria is our goal. In fact, we want to build a gypsum mining company that will be listed amongst the top 5 in Nigeria.
Our Business Structure:
Furthermore, we are designing a world class corporate governance structure for our organisation. It's designed to hierarchically link up all activities right from the board of directors to the least commanding officer in the company. In fact, this is why we have perfected plans to get it right from the onset. Therefore, we have gone the extra mile to ensure that we have only competent employees to occupy all the available positions in our company.
As a matter of fact, our corporate governance structure is designed to accommodate only qualified and competent hands. The following positions in Complete Gypsum Mining Company will be established and occupied.
Chief Executive Officer – First Director
Gypsum Mine Manager – Our incorporated second director.
Human Resources and Admin Manager
Logistics Officer
Sales and Marketing Officer
Accountants/Cashiers
Gypsum Mining Casual Workers
Truck Drivers
Customer Service Executives
Gypsum Exploration Exploitation Business Plan with Feasibility Study – OUR PRODUCT & SERVICES:
Gypsum is used in the manufacture of wallboard, cement, plaster, soil conditioning, a hardening retarder in Portland cement. Our other gypsum varieties – "satin spar" and "alabaster" are used for a variety of ornamental purposes.
However, since our aim in business is to maximize profits, we have taken time to define our products and services. Our target is that with efficient management team in place, our products are going to be of high standard.
Therefore, our products are listed below;
Gypsum ore mining
Gypsum ore beneficiation
And gypsum concentrates
Gypsum mining Consultancy Services
Our Marketing Plan:
To bring the above to pass, we have so defined our target market to include the supply of raw gypsum to the following organizations;
Gypsum merchants
Ornament production companies
Construction firms
Art and culture companies
Government agencies for promotional purposes
Our Competitive Advantage:
In fact, some of these include:
Availability of resource year round,
Marketing strategies which include robust distribution network and excellent customer service culture
Ability to forward sell production when appropriate and
The ability to comply with environmental laws.
Vast experience of our management team
Taking care of our personnel welfare and working conditions.
As a matter of fact, we worked hard to achieve these competitive advantages. In the beginning we designed a detailed analysis of our surrounding areas' demographics considering the nature of our existing competitors.  In fact, currently, we also have in place workable strategies to remain afloat even when new competitors  enter our market at any time.
Our Marketing Strategies:
Furthermore, these include:
Cause Marketing.
Direct Selling.
Co-Branding and Affinity Marketing.
Point-of-Purchase (POP) Marketing.
Internet Marketing.
Paid Media Advertising.
Word of Mouth Advertising.
The Feasibility Analysis for Gypsum Exploration Exploitation Business Plan with Feasibility Study:
Furthermore, this feasibility analysis covers all the cost of operation, marketing, and turnover forecast. We have prepared and presented these in the tables and the charts that follow in the subsequent paragraphs. These include the income statements projection for this start-up period. In fact, these are projected gross income and net profit propositions. The statement of position showing the balance sheet and the cash flow statement are inclusive. In fact, these show our capacity to operate efficiently without any financial hitches in these start-up years.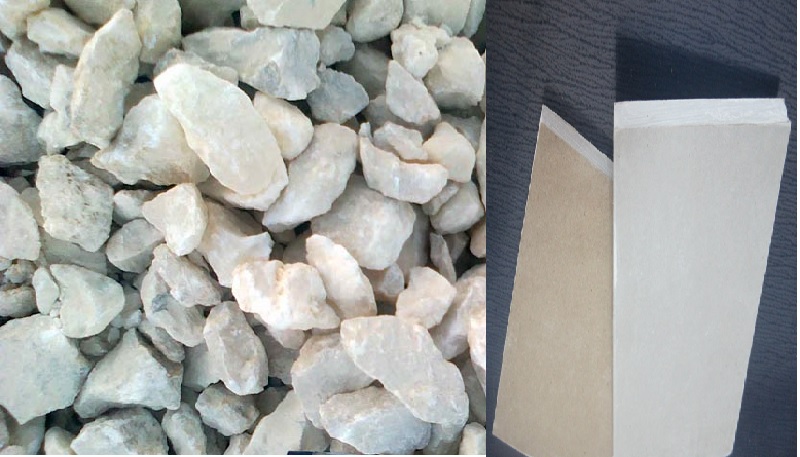 Our Start-up Timeline:
Finally, this is our operational checklist. We intend to adhere to it strictly to achieve our goals.
Business Name Availability Check
Business Registration
Obtaining TIN
Conducting Feasibility Studies
Generating capital from family members, Loan from the bank,
Writing of Business Plan
Opening of Corporate Bank Accounts – Regular & Mobile Money Accounts and Online Payment Platforms
Application for mining license and permit to mine and market gold
Insurance for the Business
Further timelines:
Leasing essential facilities and renovating them 
Drafting of Employee's Handbook
Drafting of Contract Documents and other relevant Legal Documents
Design of The Company's Logo
Printing of Promotional Materials
Recruitment of employees
Procurement of the needed gold mining machines and equipment, furniture, racks, shelves, computers, electronic appliances, office appliances and CCTV
Creating Official Website for the Company
Furthermore,
Creating Awareness for the business both online and around the community
Health and Safety and Fire Safety Arrangement (License)
Launching party planning
Establishing business relationship with Jewelry production companies and other stakeholders
Purchase of tippers and delivery trucks
NOW READ ALSO:
Get a consultant for Gypsum Exploration Exploitation Business Plan with Feasibility Study:
At this juncture, we advise you to get a business consultant to assist you. What has been narrated above look simple reading them. But I tell you there are a lot of technicalities involved.
We recommend Complete Full Marks Consultants Limited, owners of this website. This firm is made up of experienced consultants. As professional accountants and tax practitioners, they will do good jobs for you.
Our Contacts:
If contacted, they will ensure all your start-up challenges listed in the operational checklist above are taken care of.
Order this Gypsum Exploration Exploitation Business Plan with Feasibility Study from us. The feasibility analysis is a technical aspect of the business plan. We can do it for you.
Contact us via +234 8034347851 or cfmclimited@gmail.com
Get these done:
For your existing business outfits, contact us for the following, for the continuous validation of the above landmarks. So, then;
Up-dating the certificates – Renewing Mining licences and others
Rendering statutory annual returns for C.A.C
Rendering statutory annual returns for FIRS
Obtaining Tax clearance certificates annually,
Making necessary changes in the CAC incorporated documents as need arises
Furthermore,
Obtaining the necessary contract bidding compliance certificate for ITF, NSITF, PENCOM and BPP
Updating management business plans
Updating contract agreements
Making Expansion business plan
And many others
Share for us:
Please, help us share to reach others. Thanks for reading through.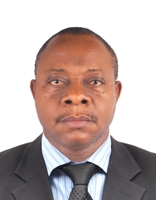 Founder/Managing Partner of Complete Full Marks Consultants Ltd. An Economist turned Chattered Accountant and Tax Practitioner with over 37 years of industrial experience.