FG Provides N2.3 trillion stimulus package and survival funds for MSMEs That is to say FG rolls out N2.3 trillion survival funds for MSMEs. In other words, the Federal Government has announced plans to roll out a N2.3 trillion stimulus package and survival fund for MSMEs. In fact, the Federal Executive Council (FEC) has approved the N2.3 trillion stimulus.
Subsequently, in a statement by the Vice President, Yemi Osinbajo, through his Senior Special Assistant on Media and Publicity, Laolu Akande said the;
Creative sector,
Private schools,
Hotels, and
Road transport workers among others, are among those that will benefit from the stimulus package.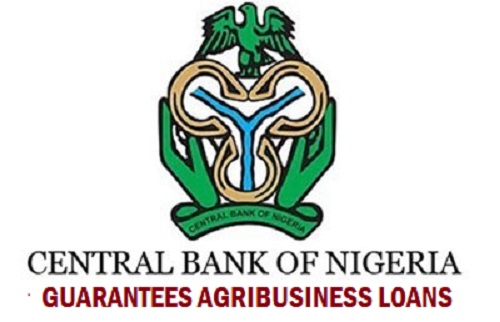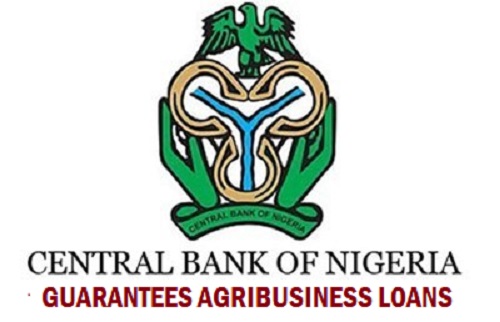 The Beneficiaries On FG Provides N2.3 trillion stimulus package and survival funds for MSMEs
The stimulus, specifically, he explained, is for Micro Small and Medium Enterprises. According to him this is to cushion the effect of the COVID-19 pandemic economic crisis. Osinbajo who spoke at the 2020 edition of the MSMEs Awards, said the support scheme had been covered by the government's Economic Sustainability Plan.
This plan is approved to help small businesses pull through COVID-19 challenging times.  In fact, this is to assist Micro Small and Medium Enterprises (MSMEs) to stay afloat amid the economic challenges imposed by COVID-19 pandemic. As a matter of fact, the survival fund includes payroll support for three months. In addition is guaranteed off-take scheme among others. These are all under the National Economic Sustainability Plan (NESP).
How FG Provides N2.3 trillion stimulus package and survival funds for MSMEs
As a matter of fact, the target beneficiaries of this scheme, include private schools, hotels, road transport workers, creative industries and others. In addition, a provision of N200 billion would be made available to MSMEs in the priority sectors. These include healthcare, agro-processing, creative industries, local oil and gas, aviation among others, in a scheme jointly run by the Bank of Industry (BOI) and Nigerian Export Import (NEXIM) Bank for export expansion.
Vice President Yemi Osinbajo Report:
As a matter of fact, NAN reports that the Vice President Yemi Osinbajo, disclosed this at the 2020 edition of the Micro MSMEs Awards which held via video conference. Vice President Yemi Osinbajo heads the Economic Sustainability Committee. Speaking during the virtual conference, Osinbajo noted that the plan had been approved by the President and the Federal Executive Council to help small businesses pull through these challenging times.
In his words, "In that plan which essentially envisages an overall N2.3 trillion stimulus package, we made extensive provision for financial support to MSMEs, ranging from a guaranteed off-take scheme to a survival fund that includes a payroll support programme for qualifying businesses.
Guaranteed off-take Scheme: FG Provides N2.3 trillion stimulus package and survival funds for MSMEs
Furthermore, he explained that the guaranteed off-take scheme seeks to provide support for MSMEs, manufacturing local products by guaranteeing the purchase from them of qualifying products such as face masks, hand sanitizers, Personal Protective Equipment (PPE) for medical workers among others. According to him, these products will be distributed to Nigerians, institutions, and entities that need them.
Benefiting Criteria:
Every benefiting MSMEs will have to undergo through a rigorous and painstaking verification process based on certain outlined criteria.
For instance, MSMEs that have between 10 to 50 staffs are qualified for this fund. In this case, the businesses must make their payroll available to government for verification. So, once qualified, the MSMEs will be eligible to have their staff salary paid directly from the fund for 3 months.
Other Intervention Plans:
Furthermore, the Vice President said that the government had similarly focused interventions for MSMEs around the country. These include the tomato paste production plant in Kaduna state, the fashion hub in Lagos state, leather works cluster in Anambra state and the Carpentry cluster in the FCT, all of which are scheduled for 2020.
In continuation, "In 2021, Edo, Ekiti, Katsina, Ogun, Bauchi and the Enugu States would commission shared facilities that will bring MSMEs together by cluster and provide shared equipment and resources and business support hub" he added.
Additional Information On FG Provides N2.3 trillion stimulus package and survival funds for MSMEs
Furthermore, it's noteworthy that the Central Bank of Nigeria (CBN) had, few weeks ago, rolled out the N50 billion Targeted Credit Facility (TCF) stimulus package to MSMEs and other loan seekers. In this connection, the Apex bank has also warned all loan seekers not to pay any amount as application processing fee, as there is no such requirement.
Furthermore, in a statement signed by the Director, Corporate Communications, CBN, Isaac Okorafor, it said "For the avoidance of doubt, there are clearly spelt out procedures for accessing the N50 billion TCF stimulus package to support households and Micro, Small and Medium Enterprises (MSMEs) affected by the COVID-19 pandemic, which are disbursed through the NIRSAL Microfinance Bank (NMFB).
RELATED TOPICS:
Our Take for you on these:
As a matter of fact, COMPLETE FULL MARKS CONSULTANTS (CFMC) LIMITED, the owners of this website will be willing to help you on these facility processing. We are a firm of chartered accountants, and management consultants. Our professional training enables us understand every business language, including yours. In fact, as accredited consultants with CAC, SMEDAN and other government agencies, we handle your statutory licensing and registration. In fact, we also develop a bankable business plan for your business for this scheme. And, in fact, for start-ups, we register business name or company with CAC where needed. Read more here.


Our Contacts:
+234 8034347851 and 09053130518, or email us at cfmclimited@gmail.com
Finally, don't you think it's time to reach out to a brother, sister or friend? It's simple, just share this post. You can also like us on our Facebook handle for updates.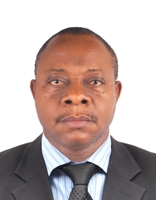 Founder/Managing Partner of Complete Full Marks Consultants Ltd. An Economist turned Chattered Accountant and Tax Practitioner with over 37 years of industrial experience.