Get Your Business Statement of Affairs Here for your C.A.C. Annual Returns – This is a major document for filling your annual returns with C.A.C. in Nigeria.  This accounting document is usually required for businesses that re yet to commence business or those liquidating.
As a matter of fact, this post is to bring to your notice that you can always get your business statement of affairs prepared for you by us at any time. So, are you a business person who wants to file the business annual returns with C.A.C.?  Or, are you a consultant who needs this document to attach to your annual return processes?  If you are one of these, this post is for you. Read more about Get Your Business Statement of Affairs
The Statement of Affairs:
The Statement of Affairs is a summary of a business or company's assets and liabilities at a time. It states the net book value and amount expected to realize at the date of Insolvency of the business, for those liquidating. In this case, it provides a useful source of information for both the Administrator and the creditors. In fact, it is often referred to by lenders. This is when directors get involved in new ventures before lending to the new company to understand how serious the previous insolvency was.  
 A Statement of Affairs in this instance, is a financial document prepared by the company liquidator which summarizes company assets and liabilities. Check out Get Your Business Statement of Affairs here.
For those businesses that are yet to commence operation but need this document for their annual returns, it also summarizes the affairs of the business up-to-date. Therefore, it highlights the value of the business assets and liabilities at the tie in question.
APPLY FOR YOUR C.A.C ANNUAL RETURNS HERE
Generally, what's it used for: C.A.C Annual Returns: Get Your Business Statement of Affairs Here
For a liquidating business, it is,
The likely return to creditors
The extent of the insolvency
Whether the directors have concealed assets from the administrator
Whether there are indications of wrongful trading
Once the administration is complete the actual performance of the administrator.
But for yet-to-commence businesses; it's used for;
C.A.C annual returns
As a list of business assets and liabilities
And for another administrative purpose.
C.A.C Annual Returns: Get Your Business Statement of Affairs Here
Filing of Statement of Affairs for CAC Applications:
Here the requirements include:
Audited Financial Statements or Statement of Affairs for "Small Companies" signed by 2 directors. This must also have been duly certified by a chartered accountant.
Small companies include:
Company with an authorized share capital of less than N2million
Company with an annual turnover of less than N2million
And, Company with no alien or foreign national member or government agent or nominee.
Where the directors among them hold more than 51% of the allotted share capital.

RECOMMENDED TOPICS:
These topics re recommended for your business growth. Click on any one of your choice for further information.
YOU CAN APPLY NOW: C.A.C Annual Returns: Get Your Business Statement of Affairs Here
The Statement of Affairs can be used for multipurpose applications or requirements.
Furthermore, to make an application for the preparation of a Statement of Affairs by a certified chartered accountant using our service, you can contact us now.
Our Contact:
Finally, if you would like to use this service please contact us via +234 8034347851, or 09053130518 or cfmclimited@gmail.com or completefmc@gmail.com.
You re permitted to bookmark this post in your system. Also, you re allowed to spread the news. So, share with your contact; somebody may have the need for this.  And, if you like to have regular updates you can follow us on any of our social media platforms. Just click on the button below. If you desire regular emails, fill out the email register platform below. Thank you for reading through. Thanks for reading through Get Your Business Statement of Affairs here. You can now bookmark this page and share for us.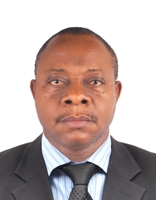 Founder/Managing Partner of Complete Full Marks Consultants Ltd. An Economist turned Chattered Accountant and Tax Practitioner with over 37 years of industrial experience.