Current NGO SCUML certificate: How to get a copy – So, do NGOs require SCUML registration now?
Yes! NGOs have obligations to report to the National Planning Commission. Again, do they have to report to SCUML? Yes! For the purpose of anti money laundering and counter-terrorist financing.
NGOs as a church, club, town meeting, family or group meeting, a foundation etc.
Therefore, are you and NGO registered as a church, club, town meeting, family or group meeting, a foundation etc. you are required to obtain a NGO SCUML certificate copy to operate your banking transactions. As a s matter of fact, thee process for obtaining this certificate is simple in two ways. The first process is that you can do it online by yourself. And the second option is for you to contact us to help you process it.
Current NGO SCUML certificate: How to get a copy
How can Completefmc help you?
Do you know that Completefmc stands for Complete Full Marks Consultants Limited? Do you also know that it's an accounting, auditing, taxation and management consulting firm in Abuja with branches i other states? So, with long years of industry experience, and for NGO SCUML certificate copy we offer business support services strategies to increase your business operations and revenue. So, in addition, you can get your account audited and obtain your tax clearance certificates utilizing our services.
Furthermore, NGO SCUML certificate copy, do you need Consultation for your organization's support services ? At completefmc.com our consultancy services cover your organization's challenges in developing business ideas and planning, business incorporation and other start-up issues like helping you process your SCUML certificate, NSITF, ITF, PENCOM and BPP certificates. Therefore, unlock and leverage the untapped potential of your organization by contacting +234 8034347851 or cfmclimited@gmil.com
Current NGO SCUML certificate: How to get a copy
Categories of Non-financial Businesses That Require SCUML Certificate in Nigeria
SCUML stands for Special Control Unit Against Money Laundering and it is issued by the EFCC (Economic and Financial Crimes Commission) as proof that a bank account is not being used for money laundering activities. The NGO SCUML certificate copy is issued after a thorough background check of the applicant company/business.
The following non-financial businesses require SCUML certificate in Nigeria;
Dealers in luxury goods.
Dealers in jewelry.
Importers and dealers in cars or any other automobile.
Hotels and other hospitality businesses.
Tax consultants.
Audit firms.
Casinos, pools betting and other Lottery businesses.
Audit firms.
Accountants and Accounting Firms.
Consultants and consulting companies.
Clearing and settlement companies.
Trust and company service providers.
Estate Surveyors and Valuers.
Dealers in Real Estate, Estates Developers, Estate Agents and Brokers.
Dealers in precious stones and metals.
Dealers in Mechanized farming equipment and machineries.
Construction companies.
Non-Governmental/Non-profit organisations.
Mortgage Brokers.
Practitioners of Mechanized farming an such other businesses and professions as the federal Ministry of Trade and Investment or appropriate regulatory authorities may from time to time designate.
Please note that even if you classify your business under some category not mentioned here, you will still require NGO SCUML certificate copy if the objectives of your business as stated in the MEMART or Business Name Form covers any of the above listed areas.
Related Topics for Current NGO SCUML certificate: How to get a copy
Related topics help you know more about the subject matter under discussion. So, you can visit these ones for more information on this subject matter – NGO SCUML certificate copy.
REGISTRATION GUIDELINES
Visit SCUML website – www.scuml.org – click on the tab "Online Registration". Fill the
registration Form and attach the required documents as listed below:
LIMITED LIABILITY COMPANIES:
Get the following documents ready in pdf for upload
Certificate of Incorporation
Memorandum and Article of Association (MEMART)
Form CAC2 and CAC7
Evidence of tax Registration – printout copy
National ID of all the directors – printout copy
The directors BVN – printout copy

BUSINESS NAMES:
Fill the necessary information and at the same time upload these documents
Certificate of Incorporation
Form BN-O1 (Proprietor's Particulars)
Tax Evidence of tax Registration – printout copy
National ID of all the directors – printout copy
The directors BVN – print out
Note that professionals must also provide proficiency certificates e.g. Law firms, Accounting firms, Audit firms, Engineers etc.

NON-GOVERNMENTAL ORGANIZATION (NGOS)/NON-PROFIT ORGANIZATIONS (NPOS):
These documents must be uploaded.
Certificate of Incorporation/Registration
Incorporation of Trustees OR CAC7
Constitution OR Memorandum & Article of Association
National ID of all the Trustees – printout copy
The Trustees BVN – printout copy

STATE REGISTRATIONS – NGO SCUML certificate copy
Get these essential information for uploads.
Certificate of Registration from State
Constitution
Copies of valid Identification of at least 3 executive members

INTERNATIONAL NGOs/NPOs:
The essential documents include;
Evidence of Registration with National Planning Commission (NPC)
Constitution
Organizational Profile.
Finally, scan and upload the required documents using portable document folder (pdf) in a reasonable size which must not exceed 2mb or 2000kb.
Sensitization Session:
Please note also that you must attend the one hour sensitization season at the issuing office before collecting your original certificate. And to collect the original certificate of the NGO SCUML certificate copy you must bring a copy of the directors ID and CAC certificate of incorporation and sign a photo copy of the certificate stating that you have collected the original copy.


Notes:
Does registration for NGO SCUML certificate copy attract any official fee? No!
You can do the registration on the SCUML website at NO COST.
The estimated timeline for approval and issuance of the certificate is 21 working days from the date of submission.
You have the option of choosing which office location across Nigeria to collect your certificate from.
Only the director(s) of the company can go to the pre-chosen office to collect the certificate.
The director will be required to show a valid identification card before the certificate will be released.
Read Also on Current NGO SCUML certificate: How to get a copy
Conclusions on Current NGO SCUML certificate: How to get a copy
Completefmc.com consulting team helps your company to grow with business growth support services. In addition to helping you obtain NGO SCUML certificate copy for your organization SCUML we offer support for Contract Compliance Certificates for Economic Development in Nigeria. These include PENCOM, NSITF, ITF, BPP IRR. Others are C.A.C. incorporation documents, FIRS Tax clearance certificates, NEPC import export licenses and NAFDAC products registration certificates. You can contact completefmc.com on +234 8034347851 or cfcmlimited@gmail.com today for a free consultation.
Finally, you can bookmark this article on NGO SCUML certificate copy for further references as we regularly update this topic. Then, you can help us share using the social media buttons on this page. If you like us, then you are sure for our updates.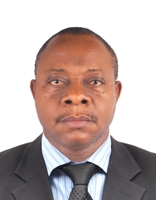 Founder/Managing Partner of Complete Full Marks Consultants Ltd. An Economist turned Chattered Accountant and Tax Practitioner with over 37 years of industrial experience.