Simplified Approach to Starting Modern Child Day-Care Business In Nigeria
Simplified Approach to Starting Modern Child Day-Care Business In Nigeria is what you need. This is an upgraded version of our Child Day Care Business Start-up Details – Nigeria. It's a comprehensive analysis of Modern Child Day-care business start-up requirements. As a matter of fact, it is comprehensive enough to guide you for both centre based day care and home based day care. When you are writing proposals for government or non-governmental approvals and grants, ministry of education, Health and Environmental ministries approval, this is necessary. In fact, to be able to compare and overcome competitive challenges, you must stick to this model. However, remember that if the start-up challenges gets so much for you, you can contact us on +234 8034347851
Simplified Approach to Starting Modern Child Day-Care Business is research-based. It's motivated by the fact that Child Care Business is becoming a very popular business globally. This is true of US and UK. In Nigeria too, it's fast becoming a very lucrative business. Where you have over 20% of Nigeria's young girls as graduate, no young mother would want to be a sit-down-at-home mummy. In addition to this is, urbanisation and high birth, high value placed on preschool education geared by pride from young mothers, technology and others.
Simplified Approach to Starting Modern Child Day-Care Business In Nigeria – Initiatives:
Simplified Approach to Starting Modern Child Day-Care Business entails you have good initialising dreams. Is this a good business idea for you? Do you have any experience on it? These means that as a proprietor you have to have proper idea incubation. My dear, sleep over this idea and have good dream of it. Now ask yourself, is there any child day care challenge in the area you want to locate your business? This is because, if there is a problem/challenge, then you can offer a solution. Think of a lucrative location.
But, if you want to localize your business, are there external economies to drive your efforts? You could get answer to all of these question, through your initial surveys. In addition, determine the type of Child day care you want. Is it going to be Centre based or Home based? Then think if the environmental is good for the children, parents and yourself. Find out what the environmental requirements are.
Check out this:
UNDERLINING TEMPLATES: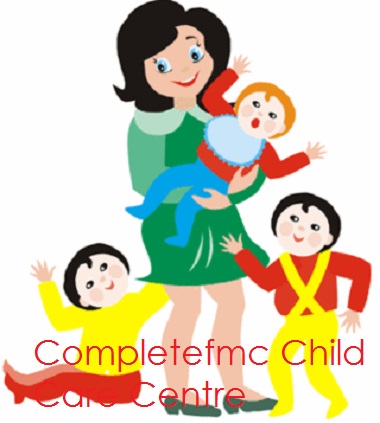 After the idea initialisation and incubation, you can now think of legalising your business. Check out here for business registration checklist in Nigeria. So get the Statutory Details/Requirements. Select to good names for Business Name Availability Check. The approved Business Name will be the one to be registered. Once you have your business name registered you can now use it to apply for your business licenses and permits .e.g. Ministry of Education registration, Health and Safety and Fire Safety Arrangement (License), Trade mark registration, etc.
Simplified Approach to Starting Modern Child Day-Care Business In Nigeria
Just one step after the other. That is why it is a simplified model. After the registration and getting the licence you can now take up some technical decisions. One of that is that you have to structure your business in a business plan. This should include the feasibility analysis. Get a business plan from us here. Another technical approach is for you to procure the essential equipment based on your business plan projections. If you need more capital, loan or investors, use your business plan to look for them.
Do you see that you are gradually getting ready!  So, it's time you make some Administrative decisions. Ok. Go ahead no to lease the necessary facilities, fix them or renovate them. Get your Employment manual, contract details other relevant Legal Documents ready. In setting up your accounting system and good internal control system, you have to open a Corporate Bank Accounts, Secure Point of Sales (POS) Machines, Open Mobile Money Accounts and other Online Payment Platforms. Then we can get you your corporate Tax ID, and registration for PAYE.  Then set out a date for launching of this business.
The Kick-Starting operations could be by Opening party / launching party. Once you have done this you now need to many things.  Go ahead to establish business relationship with your would be vendors, printing of stationeries – receipt booklets, PVs, etc.  and then recruitment of  qualified employees.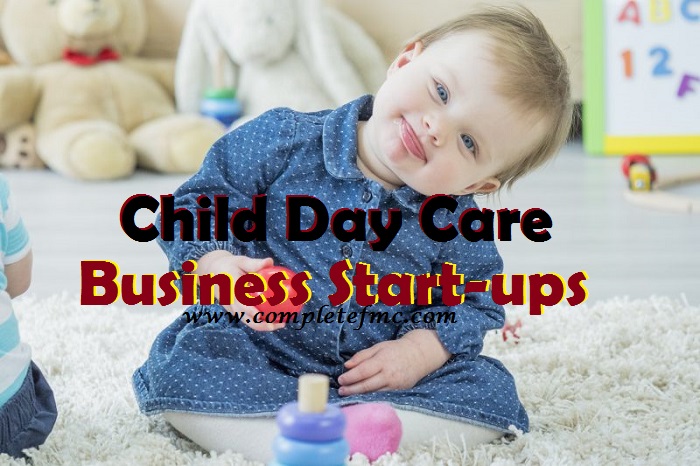 Now, you need to purchase the needed furniture, racks, shelves, computers, electronic appliances & office appliances. Create Official Website for the business. We can design one for you at a minimal cost.  These are what you need to create awareness for the business both online and around your community.
Simplified Approach to Starting Modern Child Day-Care Business In Nigeria – So much to do for you!
Yes! From generating and nursing good business ideas, incorporating your business with CAC in Nigeria, and other licences, planning your business in a Business Plan to consulting for you and managing your internal control system. We are waiting for you. Contact us on +234 8034347851 or cfmclimited@gmail.com.
The follwong business plans are ready-made. Your may wish to order one today. Price ranges from N15,000.00
Car Dealership Business plan with N90m Capital outlay
Car Dealership Business plan with N223m Capital outlay
All manner of Poultry Business Plan
Palm oil Milling Business Plan with N40m capital outlay
Palm oil business plan with capital outlay of N1- 5M
Rice mill Business Plan with N27m capital outlay.
Car wash business plan with capital outlay of not more than N5m
Raad more about busines plans. Click this.  and for more busines tips – click here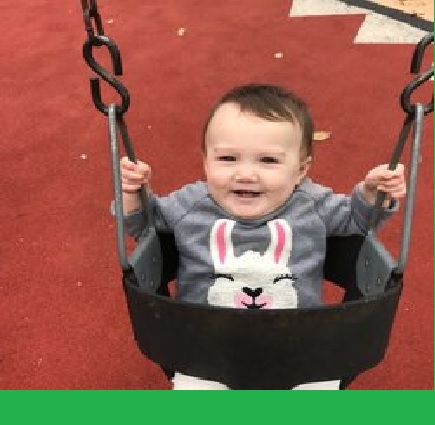 READ ALSO:
HOW YOU MAY GET MORE BUSINESS PLAN TEMPLATES ON THIS WEBSITE:
As a matter of fact, you can get more business plan samples and templates here. In fact, we wish to inform you that everything you need about Business plan is in this site. Therefore, we feel you should first navigate and explore what you have here before looking elsewhere. So, we recommend you use:
Google site search for completefmc. That is, type whatever you want to search for on google by adding /completefmc at the end to get you right inside this site. e.g. business plan templates/completefmc will take you to other such posts on this site. Just try it now.
And, Our site search button – On top of this page or elsewhere is a search button. Make use of it for better results. Just type in whatever you want there and press enter. e.g business tips. That will prompt out for you all relevant related posts on your subject of search. Then click on the required topic.

USE ALSO:
Our contact us tag – Please search for how you may contact us on this our search button, and you will have our contact details. Just type on our search button – how you may contact us and press enter. Or use the menu drop down on 'What to know about us' See our services.
In addition, Click to read the highlighted comments on our pages.
Overall, use our social media buttons – For this, use our share, follow us buttons and comment box. These will keep you connected with us. And by sharing you keep your friends closer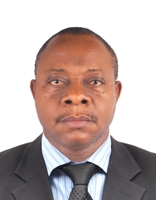 Founder/Managing Partner of Complete Full Marks Consultants Ltd. An Economist turned Chattered Accountant and Tax Practitioner with over 37 years of industrial experience.