This is How to Start a Mining Haulage Transport Logistic Business in Nigeria. In fact, it's both how to start a haulage company and how to run a successful haulage business in Nigeria. Therefore, included here are industry analysis of haulage business and challenges in Nigeria. It also presents highlights for sample business plan for transport and logistics.
Haulage business is a vast business. The scope is so large and is connected with almost anything touchable and movable from sands, to goods, building materials, farm products, home appliances etc. This shows you how useful haulage business can be. However, our interest here concerns a particular business. Haulage for mine sites and mined minerals. So, are you planning to start one business related to mining of solid minerals? This is one of such lucrative business to invest in.
Haulage and Logistics:
This two can go their separate ways. The two can also get married together. In fact, logistics is the all-purpose wife in the family. So, you see; haulage is one aspect of logistics. In fact, haulage is the transportation of goods of any king by road or railway. On the other hand, logistics comprises haulage, warehousing, facilities management, etc. That is why I called it the all-purpose wife in the family. Note also this – the transfer of goods from the shipper's premises to the warehouse is known as export haulage. As a matter of fact, on How to start a Mining Haulage Transport Logistic Business in Nigeria, you can pick a specialty/brand of the business from here. Yet, what we have in this post is a framework that will help you carry out your haulage, transport or logistic business in the mining industry in Nigeria.
How to start a Mining Haulage Transport Logistic Business in Nigeria – Who Is Interested?
Are you interested? Which brand of the business do you like to invest into? So, no matter the brand you choose from here, this post is for you. When you want to write your haulage and logistics business plan, this article will help you. Again, when you are defining your business through a concept note especially to generate a good memorandum of association to incorporate your haulage or logistics business, revert to this post. And, when next you write your transport investment proposal get this post as a working tool.
How to Make a Successful Trucking/Haulage/Logistic Company:
In continuation, if you want to succeed in this business, you have to choose the right market brand. This is the most important step to a successful owner-operator of this business.
Secondly, determine what the right freight rate is. Work it out ahead of time. In this connection, determine your operating costs. Your start-up business plan should be able to articulate these for you. It will help you in determining the right fuel-buying strategy and repair/service workshop to employ. Furthermore, ensure you work directly with shippers/owners of the cargo. In addition, ensure too you run efficient back-up office.
And, lastly, avoid cash flow problems. Note that vehicles are classified as wasting assets. That's, their value never appreciate. Instead, it diminishes as you us it. That means you must keep money down for their services or replacement otherwise, the business will fail suddenly before your two eyes.
Related Topics: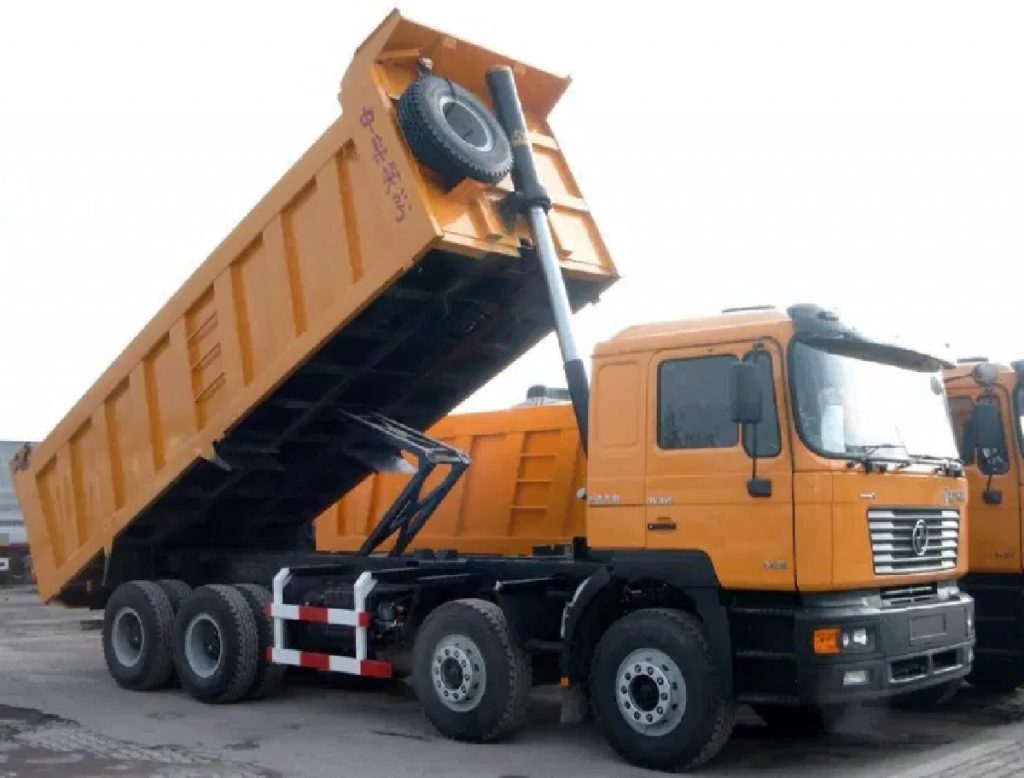 Mining Haulage Transport Logistic Business legal framework:
On How to start a Mining Haulage Transport Logistic Business in Nigeria, I have been able to take you through the scope of the business. I have also highlighted for you the success tips. Now, it's time to talk about the business legal framework.
How do I start this business? Indeed, it's time to get along with us on how you may start this business.
Incorporate Your Business:
This gives you the boldness to do this business. It could be an enterprise or a limited liability company. Whichever one you prefer, you have to get it registered with CAC. But, if you want to do a big business, please, make it a limited liability company. We can do this for you. At this juncture, you have to provide some information for the registration exercise.
First, get us two names to search for the availability for your use. CAC will give an approval paper for this. This approval paper is required during the process of incorporation. So, keep it safe. In addition, you have to supply the following information;
Incorporation Information:
List of the first directors – minimum of 2, specifying their shareholding proportions.
Then, the directors personal information including residential address, e-mail address etc.
There are other incorporations forms e.g. form C7, to submit, get them, too.
Some other documentations may be required too, you have to get them ready
Finally, you have to show evidence of paying the appropriate statutory fee.
Tax formalities:
This is the next step you must take just immediately after incorporation. Get your TIN. This will help you in many things. For companies get if from Federal Inland Revenue services (FIRS). And if a business name, get it from your state of residence Internal Revenue Service (SIRS).
Open a Bank Account:
The society is going cashless. So, none one pays you bulk cash in today's world. They will give you cheque or transfer the money to your bank account online. In fact, today, the risk of carrying bulk sums of money is very high. And, nobody does it again. Even in the village. So, please, take your incorporation documents and the TIN to the bank of your choice for banking regularizations.
Market Trend – Products and Market Need:
This is how you may choose the right market brand. So, find out what is trending, the need of the market. That's the product brand to choose. Therefore, along the product supply or demand value chain pitch your tend. There is nothing wrong covering two or more aspects if your capacity can carry you. As you can see, starting from soil excavation, quarry mining, stone crushing, product delivery to tools and equipment haulages and logistics, there're a lot to be done.
Research for Competition:
Furthermore, find out your competitors in this business and grade them. Group them according to their capacity of operation. So, there will be those above you, within your level and below you. Then strategically plan how to handle them, survive and succeed in the business. Your business plan can do this.
Get Your Business Plan in Place:
As hinted above, your business plan will help direct you on how, what and at what time to do a thing. In it will be analytical details of the activities you could get involved and how to go about them. Furthermore, it will give a breakdown of your cost and revenue analysis. These are reasons why I think that you may not be able to do so much without business plan.
A comprehensive business plan will take care of your operation logistics, management team and structure. In fact, it will research into the business SWOT and marketing strategies. And finally, present you with your business financial plans and forecast. Overall, the business plan checklist will certainly be a daily and monthly operation guide for you.
ALSO:
How to start a Mining Haulage Transport Logistic Business in Nigeria – How to get started:
As a matter of fact, this article is an evergreen one. It's relevant at all times and for variety of haulage, transport and logistics businesses. What you need to do after going through this write-up is to find out how to get started immediately. There are a lot we can do for you in this regard.
To start with, you may wish to get your start-up information from us. So you may need to contact us. For that, we recommend you contact Complete Full Marks Consultants (CFMC) Limited immediately. Yes! The truth is that as a consulting firm it will take away most of these troubles from you. As an experienced consulting firm, we know where to start from. CFMC Limited will do the following for you to help you kick-start the business.
Profssional Services:
Business Start-up guide/manual
Business incorporation @ CAC
Import Export license if required
Comprehensive Business plan
Tax management Services
Statutory annual returns both for FIRS and CAC and others.
Business consultancy services etc. – mentorship and links with foreign and domestic supplies, middlemen and export/import forwarding agents.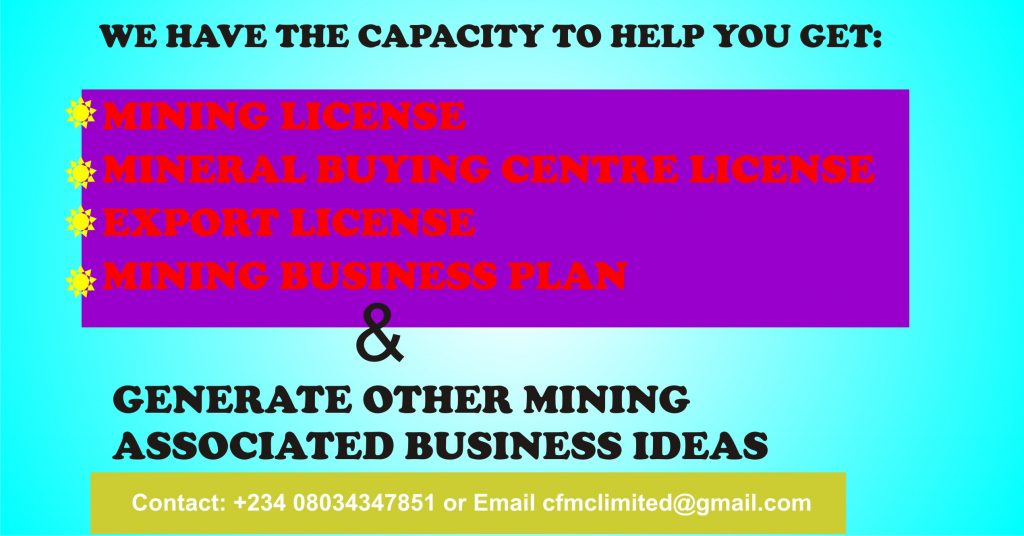 Contacts:
Please, contact us on +234 8034347851 or cfmclimited@gmail.com.
Indeed, if you enjoyed this post, please help us share. Thanks for doing that.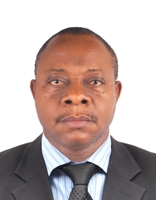 Founder/Managing Partner of Complete Full Marks Consultants Ltd. An Economist turned Chattered Accountant and Tax Practitioner with over 37 years of industrial experience.