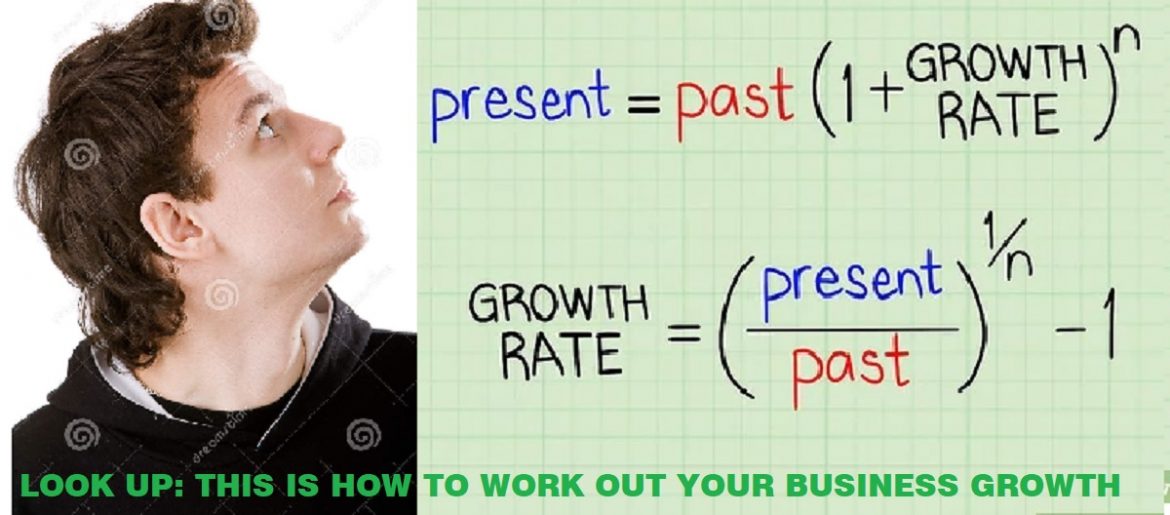 Business Growth: These are the steps for now. In fact, these are the essential steps necessary for you to start and grow your business. It covers the very early growth stages of entrepreneurship. Therefore, in every life cycle of a business, these steps are involved. 
This article is burned out of industry experiences and vast research work on this subject matter. Read more about Business Growth: These are the steps for now
What our Readers Demand:
Can we say that this post is necessitated out of public demand? We, therefore, appreciate all members of our audience, especially those following us on our social media who sent in comments and questions on this subject matter. We have therefore included here references and links to some of our previous articles that dealt with this subject matter.
Therefore, since this is a solution to your comments and questions, please do not hesitate to click on the relevant reference links highlighted here for broader information and knowledge. Can we now visit the relevant subtopics on this subject matter? Read more about Business Growth: These are the steps for now
Generate a viable business idea:
Completefmc.com has so many articles on how to generate viable business ideas. In fact, we also have several city-related business ideas for our audience.
Generating a viable business idea is the integration of your education knowledge, passion, and hobby to find the problem to solve for mankind. It then incorporates defining your target market. In fact, a successful business idea can create a steady stream of income for you. Therefore, that is why you must also determine the direct and indirect needs of the product and service in question. These are prior to a well-developed business plan which will show you who the buyers are, what products and services are offered, and how the idea will generate money.
Business Growth: These are the steps for now
At this juncture, you have to click these highlighted related topics for more understanding.
Determine your business legal form:
At this point, you would have made up your mind to run a sole proprietor business, partnership, company, charity organization (NGO), or even a cooperative society. This is the point of legalizing your business by incorporating it at Corporate Affairs Commission (C.A.C).
In addition to this are some aspects of your business's legal readiness. Sometimes business could become very litigious, so it is critical that strong legal processes are put in place to minimize unnecessary commercial risks. Read more about Business Growth: These are the steps for now
Furthermore, is the fact that some government agencies have strict requirements to approve some business operations. An example is NAFDAC in Nigeria. So, these agencies require serious legal documentation prior to operation.   
Furthermore, create localized commercial agreements. In addition. review industry-specific regulations to ensure compliance and certifications. Research on such matters as general corporate services such as dispute resolution, immigration, customs, and shipping requirements. Read more about Business Growth: These are the steps for now
Again, we have a series of articles to buttress this information. Can you now click to read on;
Get a management Team in place:
This is the next step you must take.  Here is how to determine your management team. So, Establish a Beachhead Team here. Do you have an existing business? I ask this question because many would want to launch the new executives from the parent company while others may like to build a local team from scratch. Read more about Business Growth: These are the steps for now
However, this second option may be time-consuming, risky, and slows time to market. Therefore, we submit that using proven senior interim executives allows the company to quickly hit the ground running, quickly validate assumptions, and drive key readiness initiatives. Did you catch this?
In this regard, various options are to bring on senior interim executives with deep domain expertise. Another is to outsource interim leadership to executive leadership organizations. This may be too much for young entrepreneurs. But then ask us what we can do for you here.
Another important segment of this part is to establish the financial infrastructure. You can set up your admin and accounting system or consider outsourcing this to local service providers. Ask us about this too.
And, while all of the above is going on, begin the recruiting process for the permanent leadership team.
Business Growth: These are the steps for now
Our previous write-ups are';
Associated with the last paragraph is Organizational Readiness. Now, considering your ecosystem, there are Cultural differences, this could be language, regulations, or customs. Therefore, a firm is required to be flexible in the policies and procedures implemented in a particular ecosystem to ensure smooth operations and that employees are engaged and execute the company's plans.
Therefore, to carry out all these seamlessly, evaluate the organizational structure needed to successfully execute your strategy.
Furthermore, you have to develop policies, procedures, and handbooks that comply with local requirements working in tandem with overall company policies.
Then, you have to evolve competitive benefits programs to attract qualified local employees. On this, you have to structure a competitive compensation package based on local standards and customs.
Ensure too that you develop a local information technology infrastructure that is compatible with your domestic infrastructure. These will enable you to manage payroll and human resource functions properly. 
Read more about Business Growth: These are the steps for now
Can you now check where you got it wrong? And for would-be entrepreneurs, I hope you are learning very fast. I tell you, so many big entrepreneurs are built from this website. You can join the league today.
Your marketing strategies:
Furthermore, we are here now. So can you turn on your marketing strategies to generate the required turnover? That is why you are in business. So, there must be working strategies to get your product or services ready and marketable. Therefore, take time to prepare a market segmentation analysis. This is to determine if your product will sell in the local market. In fact, it defines your target audience. The business plan we develop for our clients always makes this available. Read more about Business Growth: These are the steps for now
However, if you are introducing a substitute to an existing commodity or service, you have to Prepare a product gap analysis against an existing product. Therefore, consider if there is a demand that is not satisfied by the existing business or product.
On this, one functional approach is to perform a SWOT analysis against your competition. So, if your product is higher priced than other products, will the market buy your product? So, consider also the market opportunity. And, then how big is this market to enable you to capture your target turnover or market share?
In this connection, don't forget your Product Readiness – The above analysis will help you take the necessary steps to market-ready your offerings.  The aim is to gain high-impact product differentiation. Read more about Business Growth: These are the steps for now
At this juncture, you have to review government and industry-specific regulations to ensure that compliance and certifications are obtained if needed. Also, initiate a patent and trademark review to avoid "copying" your product ideas.
In addition to the above is to initiate a testing and quality assurance review based on local standards.
Now, again, consider who will sell your product and how they will get to market. In this again, you have to consider local logistics and distribution networks.
I know you are doing well already, reading to this level. You can still do more. Did you note down on a piece of paper some of the salient points raised already? This is because you will net them in the next paragraph. So, if you did not, you can start afresh. But if you noted the points, then, let's go into the next exciting paragraph. Read more about Business Growth: These are the steps for now
Get a business plan:
As hinted above, this is where you articulate all we have discussed above. Where this is well-done it becomes the business road-map for at least the first three years. Therefore, before you launch the business Develop a Strategy and Business Plan for the business for at least 3 years.
As we have indicated above, each market has its own nuances due to economic, cultural, governmental, and market conditions. Therefore, it is important to develop a suitable strategy and business plan that will drive your operation. This must be in consonant with the overall corporate strategy and objectives. Read more about Business Growth: These are the steps for now
This business plan should be able to define your short-, medium-, and long-term strategies.  It should also be able to set reasonable goals to measure progress and cost/benefits. You must know from one set that you have to define your business goals, objectives, and success metrics.
Business Growth: These are the steps for now
Other things this business plan must incorporate are your business model and structure. As explained in the paragraph on legalizing your business form, you have to decide if you are to set up a separate entity and the type too, or a branch, or a sales office of your existing business.
This business plan should be able in addition, to develop for you a top-down annual budget.  It will also show your tactical project plan with commit dates -benchmarks or timelines.
We have a lot of articles on various types and sizes of business plans. Some of them include;
Now, you have the privilege of going through our Business plan and feasibility category by clicking here
Implementation and business execution started:
Generating business ideas, incorporation and business planning are all preludes to establishing and launching a business life. And there are things you must do now. So, you have to;
Negotiate alliance/partner/distributorship programs.
Initiate a workable ecosystem strategy and business model.
Install an internal alliance team. This will manage and foster business relationships.
Furthermore, if you have done the above, now let's get started by establishing a Go-to-Market Strategy. Are you ready?
Then, here is where you require to develop a comprehensive, cohesive strategy that addresses sales strategy, sales delivery, branding/value proposition, marketing strategy, marketing programs, and pricing. These together will create clear market differentiators that propel market acceptance and revenue growth. In fact, these strategies and propositions will involve you sitting down and working hard to;
Determine your optimum sales model: direct, indirect, distributor, or hybrid.
Determine your sales methodology: which includes solution, feature, consultative, price, and payment methods?
Furthermore, determine if an entirely new brand will be created or whether you will use the parent company existing brand.
Develop a comprehensive marketing plan. This will also involve you evaluating your pricing model.
Read more about Business Growth: These are the steps for now
Business Growth: These are the steps for now
One other thing that could help is to establish a Close Relationships with other Businesses. Where this does not impose a high competition risk, you could gain a strong competitive advantage by creating a supporting ecosystem of complimentary products and services. These can be derived from third-party relationships. In fact, these relationships can support the scaling of your organization while minimizing the financial risk.
Our previous articles on this include;
Regular Appraisals on Business Growth: These are the steps for now
We recommend you develop a 3-year plan and a 12-month business plan detailed key performance indicators which you can update every 6 months. There should also be a pre-half- yearly quarterly operating review. This will facilitate your monitoring of the operations promptly.
For this, read also:
Did you notice that the linked topics are reasonable enough? That was deliberate. We did it to enable you have detailed information for whatever need you have. It's also to show you that this website has all you need to know about your business. So, use the search button on this page to navigate the website. Everything you need is here.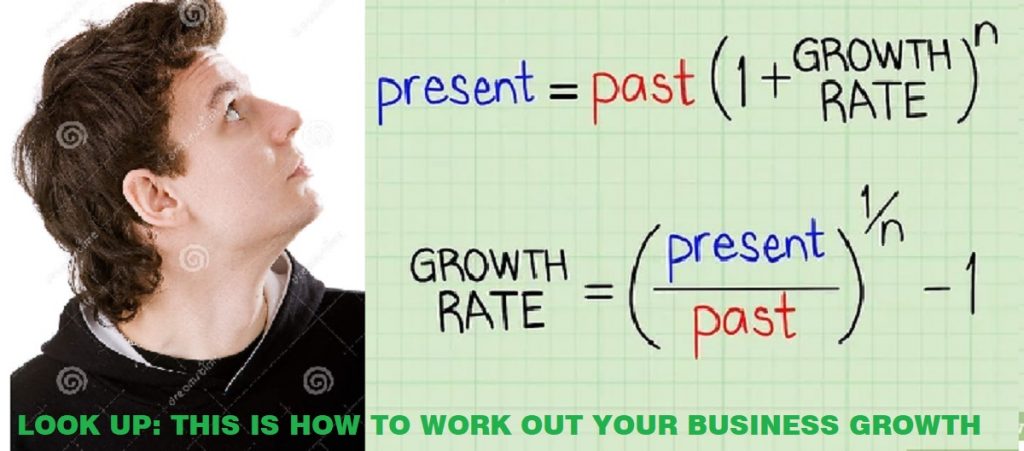 Summing up on Business Growth: These are the steps for now
As you can see, establishing a business is not for the fainthearted. By paying attention to details and doing the needful, the difficult job of establishing a lucrative business can produce great results. This is especially so if you can work together with us. Complete Full Marks Consultants Limited, owners of this completefmc.com, is an accounting firm. So, our service offering covers generating business ideas, registration of businesses with CAC, SCUML obtaining business or commercial certificates for businesses. These are in addition to our regular accounting, auditing and taxation services. We also do a lot of business planning for clients. Recently, we are involved in developing business plans and helping applicants of CBN/NIRSAL MBF AGSMEIS loan.
Did this article meet your requirements? Do you have further comments and questions on this subject matter? You can still send them by commenting on the comment box bellow. Don't you like following us on our social media platforms? Just click on any of the social media platform buttons to like us and to follow us. Our Facebook platform is here for you.
Business Growth: These are the steps for now
Contact us on +234 8034347851 or cfmclimited@gmail.com
Thanks to forbes.com
.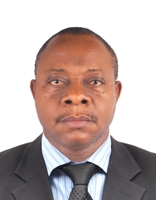 Founder/Managing Partner of Complete Full Marks Consultants Ltd. An Economist turned Chattered Accountant and Tax Practitioner with over 37 years of industrial experience.