Financial analysis for existing Coy business plan is a segment of the business plan that requires great attention. This is because careful preparation of the financial analysis will provide the lender(s) with a clear perspective of the financial feasibility of the venture. In this post I present to you all you should do in the financials section of your business plan.
It's an article that is good for existing entrepreneurs and up-coming entrepreneurs.  In fact, it's a must read for students and freelance business plan writers. To Start with is your business financial history.
Financial analysis for existing Coy business plan
Financial History

In Financial analysis for existing Coy business plan, you should present the last three years audited financial statements. The most recent interim statement must be included. If you do not use the audited account, copies of  your tax returns should be included. In addition, current personal financial statements of  within 90 days on all owners should be presented along with the company statements.
 Financial Projections 
Financial analysis for existing Coy business plan must include financial projetion.  Therefore, the financial projections you provide with your business plan and loan proposal should be complete. More importantly, it must be realistic. Do not make the mistake of attempting to make the projections rosy. Doing this will not positively influence the lender and will not help you. Base your projections on actual expenses and what you really think you can do in sales. You should include the following projections with your plan.
Source and use of loan and equity funds statement.
Projected balance sheet for opening day (if start-up).
Information on the assumptions supporting your projection
In summary, for Financial analysis for existing Coy business plan, your income statement and cash flow projections should be done on a monthly basis for the first year. A summary sheet for each should also be included. The summary sheet will show the total sales, expenses and net profit for each of the years projected. On the other hand, the projected balance sheet for a new business should be complete and in the proper format. The source and use of loan and equity funds statement should be based on actual costs and be supported by documentation if needed. Again, do not guess- find out what it's going to cost you to go into business.  Instead, Plan how you re going to use your money. 
Source and Application of Funds; 
Financial analysis for existing Coy business plan  requires a summary chart of the sources of all funds required for the start-up or expansion planned. Therefore, identify sources and  amount of funds from each source, terms or conditions, and status of commitment.
Collateral
Financial analysis for existing Coy business plan collateral page must indicate hard assets that the bank can sell in the case of business failure to recover their investment.  Therefore, this must be provided by the business, or the business and the owners. Even for corporation, owners must provide personal financial statements showing their personal  assets and liabilities to the bank and thereby  may have to personally guarantee the loan.
Capital Equipment List
Financial analysis for existing Coy business plan must show  a list of the specific equipment to be purchased, including the model or other description. The  list must indicate cost per unit, source or supplier, whether new or used, anticipated useful life if not common knowledge, and other information to justify expense and need for funds.
 Other Supporting Documents
Financial analysis for existing Coy business plan  may require additional financial information.
The following list suggests some of the other documents that might be included in a loan request or investor proposal:
 Key personnel resume
Credit information
Quotes or estimates for equipment or construction
Contracts from potential customers
Lease or purchase agreements
Maps showing location and market information
Photographs of products, equipment or buildings
Charts and graphs to support marketing data
Articles / reports to support industry trends data
Other legal agreements (patents, license to manufacture, employment contracts, etc.)
The Next Step:
The next step is what Complete Full Marks Consultnts Limited, can do for you in this regard. We still have the full detail and templates for this business plan.  Therefore, if you have need for this business plan call on us on +234 8034347851 and cfmclimited:gmail.com. We will help you get your tax clearance certificates and make your annual returns at CAC. Please call us for accounting and auditing assignments.  Check out for Financial analysis for existing Coy business plan 
Check out these management planning topics: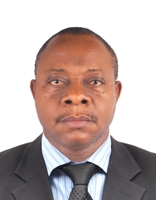 Founder/Managing Partner of Complete Full Marks Consultants Ltd. An Economist turned Chattered Accountant and Tax Practitioner with over 37 years of industrial experience.