This is the ITF Compliance Certificate that wins FG Contracts – In fact, ITF compliance certificate is essentials for Contract bidding in Nigeria. Do you know that this ITF certificate is a yearly thing? This is one of the yearly returns you must make regularly. Therefore, it's very necessary for implementation of public procurement policy in Nigeria. In fact, in accordance with the procurement thresholds in Nigeria, all the compliance certificates are essential for public procurement regulations for goods and works. Procurement threshold rules stipulates the purchasing limits and does not allow the splitting of purchase orders
The Most needed Compliance Certificates:
For your success in any contract bidding in Nigeria, you require certain regulatory compliance certificates. These include PENCOM, ITF, NSITF, IRR, CAC, Tax clearance certificates. In fact, these are the benchmark for expression of interest in any FGN contract.
Compliance Certificates Promotes Businesses:
Do you believe that this is true? In fact experience has shown that those who don't joke with these certificates annually win contracts. While the other group don't. In fact, I have come to note that NSITF, PENCOM and BPP certificates are their major challenges. But why? It's true they cost some money, but you can start early. Doing them bit by bit will help you. Can you contact us so for help. Let schedule how you can follow up and finish without breaking your pockets. Before then, see how ITF certificate application works.
The ITF: Annual Return Procedure: This is the ITF Compliance Certificate that wins FG Contracts
A proof of current Industrial Training Fund (ITF) compliance certificate is always needed. For a particular year it must be valid till 31st December of the bidding year. This is very fundamental for a successful expression of interest for a contract.
As a matter of fact, the ITF Act provides that any supplier, contractor or consultant bidding or soliciting for contracts from any Government Ministry, Department or Agency must contribute to the Fund. The contribution is just one percent 1% of its total annual payroll. This rule applies to employers having 5 or more employees or having less than 5 employees but with turnover of N50m and above per annum.
Employer registration:
This is the first step. Every employer must be registered in the ITF training contribution platform. The process of registering is as follows:
Therefore, you can download the ITF Form 7A – Employer Registration and Payment of Training Contribution Form – from here. Then, complete it and present it for submission at the nearest ITF area office along with;
A copy of the company's CAC certificate of incorporation
Certified True Copy of the Company's Audited Account
A Copy of the Company's Tax Clearance certificate.
Contribution Evaluation:
This w ill be done by a Revenue inspectorate and compliance officers at the ITF area office. This will be based on the total annual payroll contained in the Company's Audited Account.
Contribution Payment:
After the evaluation you will generate an RRR based on the assessment of the officer through the Remita platform. Then, make payment at any Bank for Training contribution.
After payment is made, you will return the Remita payment receipt and the duplicate teller from the Bank to the ITF office. A Hard copy receipt and Acknowledgement letter will then be issued as a final confirmation of Payment of Training Contribution from the ITF office.
Consequently, the ITF Area Office will forward the company details as contained in the ITF Form 7A to Headquarters' Revenue Inspectorate and Compliance Department for issuance of ITF National Number.
The ITF National Number will then be sent to the Area office for scripting and issuance of a Certificate of Compliance which serves as an evidence of compliance with the ITF Act.
GET YOUR COMPLIANCE CERTIFICATS HERE
Summing-up: This is the ITF Compliance Certificate that wins FG Contracts
As you can see, it's imperative that an evidence of current ITF compliance certificate valid till 31st December of the bidding year be presented for the next contract. This is to ensure your success at the next government contract tender exercise. The ITF compliance certificate is the only document that confirms that the provisions of ITF Act has been complied with. So, you must go for it.

Recommended Topics:
While reading a write-up like this, you must look for relevant and related topics to read too. They help a lot. So, they are presented here as recommended topics. In fact, they are selected to help you understand the topic in question. This is why you are advised to spend time reading not less than two of them before you leave the page. In fact, the same thing apply to other linked pages. They are also here to support or give more explanations to the topics. Just click on them.
How may we help you?
No doubt, this process may be very cumbersome for some of you. But you don't need to worry. Pick up yur phone an contact us immediately. As Chartered Accountants, we handle all these with minimal cost. So, can we be of help to you? Contact us then.
Our Contacts:
Therefore, ensure you call 09152153136 or 08034347851 or email cfmclimited@gmail.com to contact us.
Partner with us on This is the ITF Compliance Certificate that wins FG Contracts
It's worth it to partner with us. Many are enjoying it already. This is simple. In fact, by bookmarking this page and following us on any of our social media platforms, you are making it. In Addition, if you enlist in our email box below that will be better. Therefore, can you share this to reach your contacts? Please, send in your comments and follow us on any of our social media button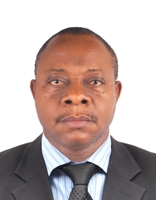 Founder/Managing Partner of Complete Full Marks Consultants Ltd. An Economist turned Chattered Accountant and Tax Practitioner with over 37 years of industrial experience.