This is How to be a Miners Financial Consultant in Nigeria. In fact, the Nigeria's mining sector is a burgeoning one. Therefore, it requires experienced financial experts as consultants. Such consultants are those that understand the mining business. This article will answer such questions as; what is the role of a financial consultant for the mining sector of the economy? This is because a financial consultant will work with you to develop an individualized financial plans for your investments. They will offer you advices and expertise to help improve your business performance in terms of operations, profitability, management structure and strategy. As a matter of fact, the workload for consultant is a sociable profession but offers plenty of networking opportunities.
To get involved!
As a matter of fact, fact, if you want to be a financial consultant, listen to these. As a financial consultant you will need to work for companies or individuals. In fact, that is to plan for their financial futures by offering information and guidance on topics that include taxes, investments and insurance decisions. In fact, they work closely with clients to offer personalized financial advice. Additionally, financial consultants can be business or industry specific. In that case such focuses on the financial needs of specific businesses or industries. A Miners Financial Consultant in Nigeria must be such a consultant. Such consultants can work under retainer-ship contract or are brought in to address a specific problem during a particular time.
Consultants have specialised skills. So, if you want to be a consultant, look at this checklist. In fact, the following is some of the key attributes of a good miner financial consultant.
A good ability to strike a rapport with customer.
Relationship builder
A good listener.
Honest dealings.
Works for projecting a winning image.
Furthermore, building customer confidence.
Projecting image that matches client's image.
Possesses business etiquette and social etiquette.
Upholding professional ethics of skill, independence and integrity
RELATED TOPICS: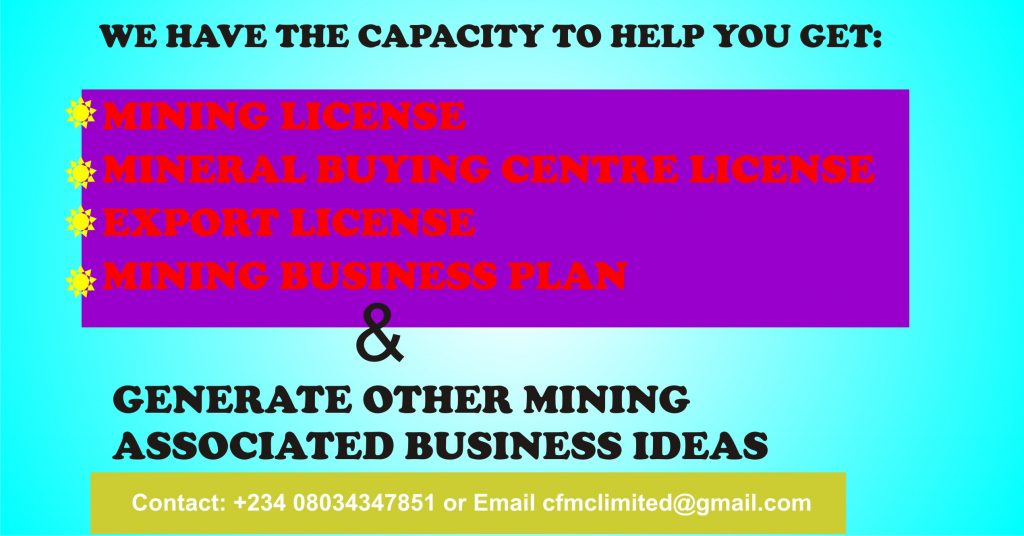 Why Do You Need This On How to be a Miners Financial Consultant in Nigeria
Thanks for reading up-to this level. What we have above are the nature and job description of a financial consultant. In fact, they are there to enable you make the first decision.  Financial consultants typically have a bachelor's degree in finance, economics, accounting or other closely related field. In fact, the details above give a highlight of professional qualification and skill for a financial consultant. Yet, there are other steps you must take now to firmly establish a legal framework to operate as a miner's consultant.
Furthermore, how do you start?  Or how do I start my own consulting business? Please, take the following steps.
Get your firm registered:
As a matter of fact, you will need to do this before you start officially. Get a marketable name for registration at CAC. With the incorporation documents go forward to do the next two things.
Get your TIN from the tax office
Get to the bank of your choice to open an account
Personal Assessment:
Assess Your Strengths and Skill
Find out What the Market Needs
Develop an Organic Marketing plan
Invest in the Tools of the Trade.
Additionally, Staff Wisely.
Write Client Proposals
Set Your Pricing.
Your Business Plan:
However, I wish to state here that the above mentioned items are going to be handled by your business plan. A comprehensive business plan will give you details and steps to achieve all of them.  You can contact us for one.
Furthermore, study to implement your business plan. Details and efforts for developing a business plan could be wasted if not implemented.
How to be a Miners Financial Consultant in Nigeria
READ ALSO:
Do you need help On How to be a Miners Financial Consultant in Nigeria?
Can you do all of these by yourself? Do I recommend a consultant to help out with the start-up processes? Complete Full Marks Consultants Limited is an experience consultant.
Contact Complete Full Marks on +234 8034347851 and email via cfmclimited@gmail.com
Finally, I think this has been a good read. I know you enjoyed it. If I am correct, now help us share to reach your good friends. Follow us on our social media platforms and like us on our Facebook handle. Thanks.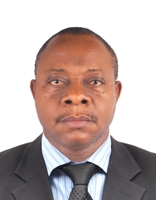 Founder/Managing Partner of Complete Full Marks Consultants Ltd. An Economist turned Chattered Accountant and Tax Practitioner with over 37 years of industrial experience.