Do you need to start a Solid Minerals Miners Insurance Business in Nigeria? Or a Mining Insurance Business Start-up. The solid mineral industry in Nigeria is a special industry. It's an industry of high equipment, risk and uncertainties. This is why there is need for insurance covers for most of the mining activities. This post tends to project an insurance speciality in this regard. It also tends to project insurance brokerage business in this industry.
Be an Insurance Broker:
The insurance broker is a specialist in insurance and risk management. In fact, they act on behalf of both their principal and customer clients. In fact, they provide advice in the interests of their clients.
In this connection, the Insurance broker plays a great professional role for their clients. The insurance broker therefore, help clients identify their exposures and risks by understanding their business which will help them determine what needs insuring and what can be managed in other ways.
RELATED TOPICS:
Solid Minerals Miners Insurance Business in Nigeria/Mining Insurance Business Start-up – Who wants to be?
Do you want to incorporate a special insurance outfit for mining industry? Or do you want to incorporate it in your general insurance business? Then, what about being an insurance broker? These questions are begging for answers. So, to go ahead, read the following.
How do you register an insurance company in Nigeria?
The following are basic guidelines for starting a general insurance company in Nigeria.
Register Your Business With The Relevant Authorities.
Get Enrolled With Relevant Regulatory Agencies.
Get Insured Using a Re-General Insurer policy
In addition, get the necessary accreditations.
Make Efforts to Acquire All Necessary Licenses & Permits.
Determine The General Insurance Risks To Insure/Handle.
All these are the necessary professional start-up requirements. But you have to:
Choose and incorporate your business name. Do this through formal applications and processes to Corporate Affairs Commission, CAC. This is where you have to choose your business legal structure. You may need to contact us to do this for you at a minimal cost. Yet, there is still another step to be taken.
Apply for your tax ID number. That is your business TIN from Federal Inland Revenue Services (FIRS). In fact, armed with your incorporation documents, with your TIN you are ready for business now. But, there is another thing these two will do for you.
Solid Minerals Miners Insurance Business in Nigeria/Mining Insurance Business Start-up
Get your banking account regularized. Here, again, you need the TIN and incorporation documents to do this. Remember to set up your online banking platforms at once.
In addition, get the appropriate business licenses or permits. You will have to register with the appropriate regulatory authorities. In this case National insurance commission (NAICON). Yet, if there is need for other trade union, state or organizational registration, get them done. At this point, you have to chart your business roadmap.
So, prepare your business plan.
Furthermore, chart your business roadmap here in a business plan. A comprehensive business plan will give you details and steps to achieve your business objectives. As a matter of fact, study the business plan and plan to implement it. Note that if you don't plan to implement the business plan, all efforts and details provided in it will be wasted.
Now, do you need our Help?
Can you do all of these by yourself? Or, do I recommend a consulting firm to help out with the start-up processes. Complete Full Marks Consultants Limited is experienced to handle all of your start-up processes.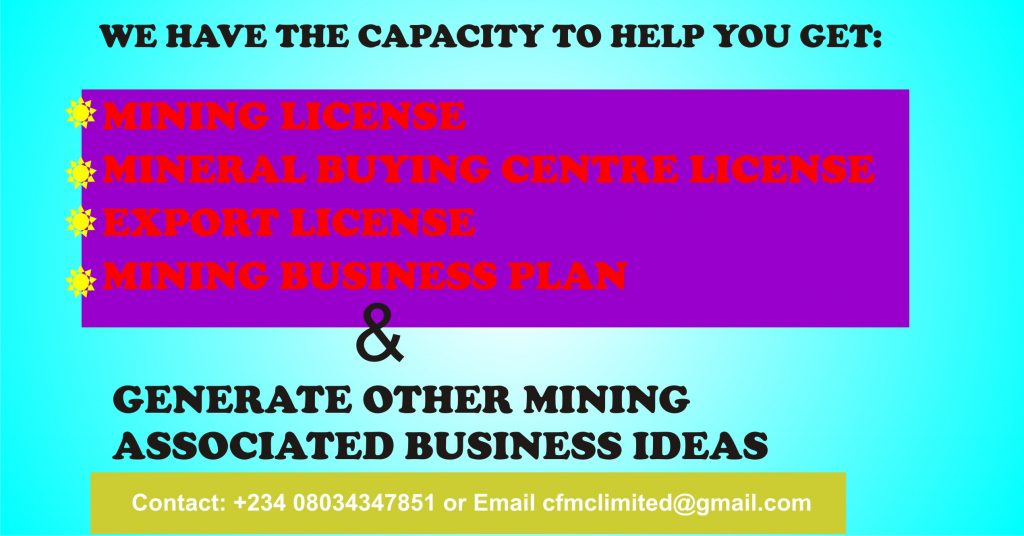 Therefore, Contact Complete Full Marks on +234 8034347851 and email via cfmclimited@gmail.com
For Solid Minerals Miners Insurance Business in Nigeria READ ALSO:
Finally, this is a good read. I know you enjoyed it. If I am correct, could you help share this for us to reach your contacts? Again, for regular updates can you follow us on our social media platforms and like us on our Facebook handle? Thanks.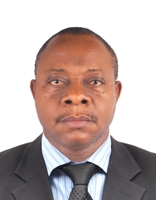 Founder/Managing Partner of Complete Full Marks Consultants Ltd. An Economist turned Chattered Accountant and Tax Practitioner with over 37 years of industrial experience.