This is how to Register Your Business for AGSMEIS Loan fast. Therefore, if you must apply for and obtain a reasonable amount of money to support your business, you should have a registered business name or company. Get How to Register Your Business for AGSMEIS Loan fast here. Furthermore, relevant information on AGSMEIS loan contained in this post to aid your loan application include those for:
AGSMEIS training registration
AGSMEIS loan interview questions
The AGSMEIS loan application form
And the portal registration confirmation
Then are AGSMEIS business plan and training centres.
In fact our AGSMEIS Entrepreneurship training centre is one-stop-shop for all of these. Our firm, Complete Full Mark Consultant Limited, is a firm of chartered accountants, auditors, taxation and management consultants. In fact, this means that we have the capacity to handle all you need to do along the application requirements for this loan and other loans.
Business Registration Requirements:
As a matter of fact, we have here information on how to Register Your Business for AGSMEIS Loan fast.
Get Business Registration Requirements – These requirements vary for registering a business name, company or partnership.
Procedure for Business registration at C.A.C Nigeria. In this regard, there is need you have two choiced names to apply for availability. However, in this post COVID-19 C.A.C, this may take up to two days to go through. Ensure you don't make mistakes. Any mistake may prolong this beyond a working week.
Furthermore, after name availability approval, you can now apply for the registration. Again, ensure you don't make mistakes. Any mistakes here can only be corrected by CAC. That is how to avoid being a problem candidate.
Furthermore, our advice is that you don't try this on your own. The post COVID -19 technicalities involved may be frustrating. Moreover, there is a new Company and Allied Matters Act (CAMA 2020) inplace now. Just wath it.
In other words, the best option is to contact us for this exercise. That is one of the ways of registering your business for AGSMEIS loan fast.
Documents Required for Company Registration:
As a matter of fact, here is the list of documents to upload for C.A.C business name/company registration;
Evidence of name approval
The registered address of your business.
Memorandum and Articles of Association (MAA)
In addition, Receipt of payment of your stamp duties.
Particulars, list, and consent of the first directors of your company.
Finally, Evidence of payment of processing fees.
The Benefit of using a registered name or company:
One major benefit for using a registered name to apply for this loan is that you can get the maximum amount of N10,000,000. In other words, applicants without registered business name/company will not get this amount.
Why Do I Need AGSMEIS CBN Loan To Expand My Business?
A good and important question. This is so because you must be sure of why you need the loan.
Therefore, are you into Agro-related Business, Food Processing, ICT business or any other SME businesses?
Now, check out these businesses.
Agriculture & Agro- allied Processing
Art &Entertainment
Automobile Services
Fashion and Dressmaking
Food Processing & Packaging
Furthermore, Catering & Event Management
Courier & Delivery Services
Creative Industry
Apparels and Textiles
How to Register Your Business for AGSMEIS Loan fast
In addition, I.C.T
Cottage Industry
Media
Publishing
Telecommunications
Hospitality
Health Services
Furthermore, Welding and fabrication
Animal Husbandry
Cosmetics, Beauty and Makeup Artistry
Electrical and Electronics
POP and Tiling
Carpentry
Finally, Masonry
In fact, this is the time to grow or expand your business. So, get this AGSMEIS loan as a solution.
What is AGSMEIS? How to Register Your Business for AGSMEIS Loan fast
As a matter of fact, CBN defines this Agri-Business/Small and Medium Enterprise Investment Scheme as an initiative to support the Federal Government's efforts and policy measures for the promotion of agricultural businesses and small/medium enterprises (SMEs) as vehicles for sustainable economic development and employment generation.
How Does It Work?
In this scheme you get up to N10 Million CBN Loan without collateral to expand your business. In fact, to qualify for the AGSMEIS CBN Loan you need to attend a Compulsory Entrepreneurship Training with us.
So, the first thing first, get Trained. Therefore, attend a compulsory training with a CBN certified Entrepreneurship Development Centre (EDC). Contact us today and you will be immediately profiled for the training. Trainings are in both regular and online platforms.
Secondly, Apply For Loan – In fact, the Entrepreneurship Development Institute (EDI) guides and assists you in getting all necessary documents required to secure the loan. These are what we have been doing for others.
Furthermore, Get Business Support Services from us. Therefore, we will assist you to implement business plan and provide other business support services commercially. For example, we will register your business with CAC in a jiffy to enable you use it to apply for this loan.
RELATED TOPICS:
Our Service Offering On How to Register Your Business for AGSMEIS Loan fast
To support you in this exercise, Complete Full Marks Consultants Limited offers;
Entrepreneurship training
CAC registration services
Business plan development
Profiling of applicants.
In fact, other business support services in accounting, auditing and taxation are also available.
Contact us on +234 8034347851 or email us via cfmclimited@gmail.com.


For better benefit from this site, you can share, bookmark, like or follow us through any of our social media platforms. Thanks for reading through.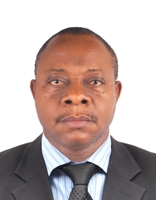 Founder/Managing Partner of Complete Full Marks Consultants Ltd. An Economist turned Chattered Accountant and Tax Practitioner with over 37 years of industrial experience.